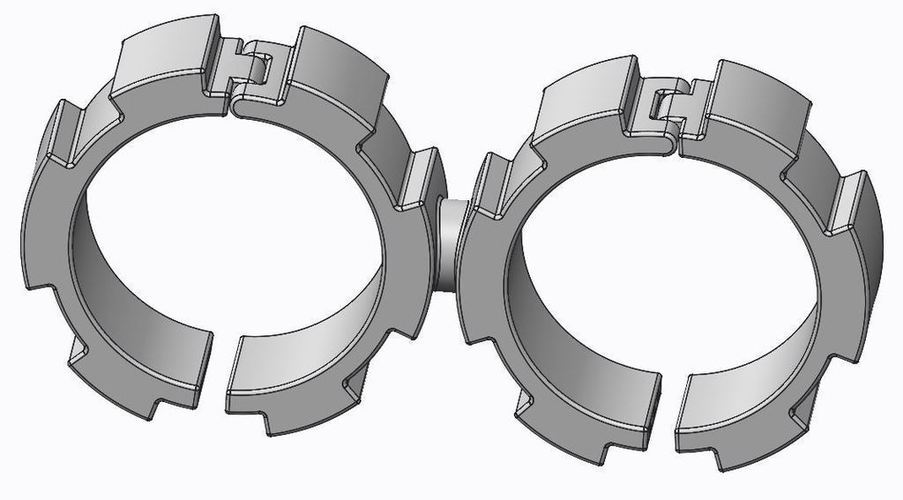 UPDATE: 3 Options available.
Binders1 is meant to be a one piece print with a built in hinge. Not sure how well that works in some prints - but those with support materials should be fine (like the one I use most Objet24)
(Untested) Binders2 has the parts needed to assemble together to make a complete Binders. So with a hinge pin to be glued in.
Plus for convenience, I have now included the 3 parts that are used to make the Binders as well.
You will need to put foam inside for comfort of the "prisoners" - I planed for 1" thick soft black.
There are holes in the "clasp" area to glue in std 2mm Dia x 3mm magnets to hold it closed. (http://bit.ly/1RZ2hbG) ... or drill it to fit 3x3 magnets (http://bit.ly/1mbuUnO)