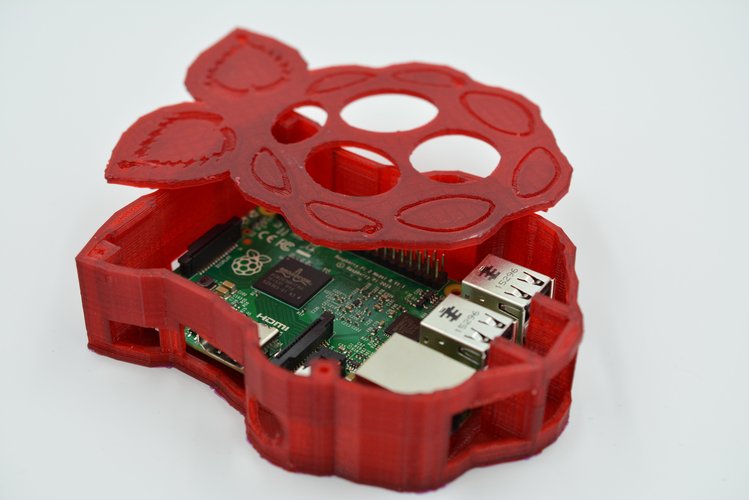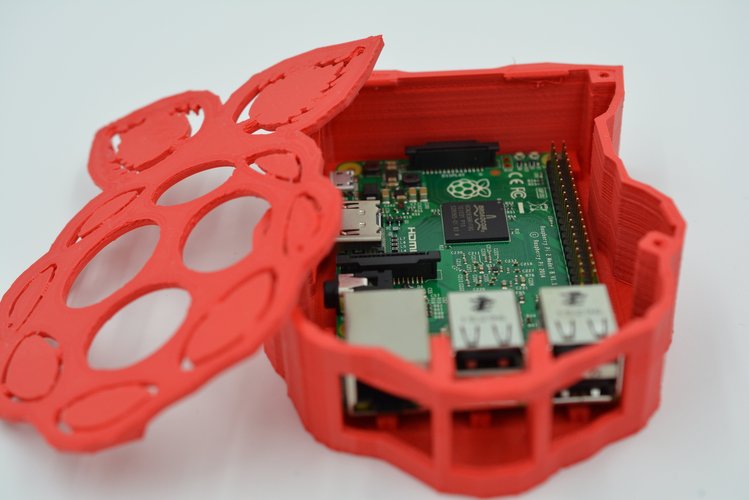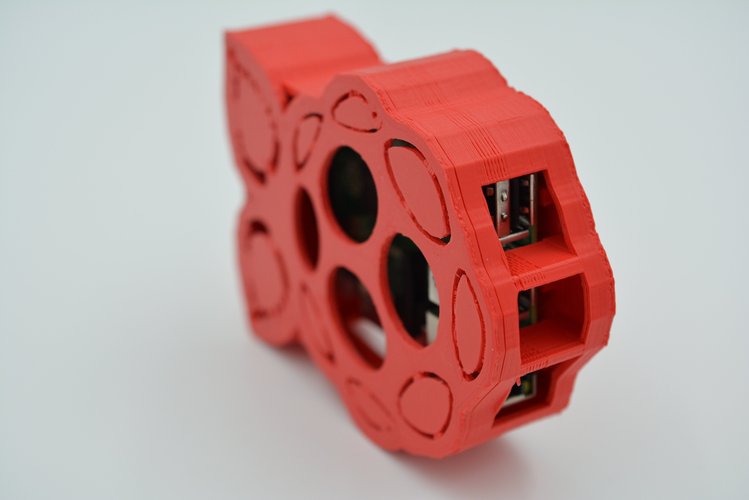 This case holds the Raspberry Pi model 2 micro controller. The top slides and snaps into place (see directions at bottom). 
Full Story: http://www.mkrclub.com/2016/01/a-fancy-3d-printed-...
Directions for fitting cover on base:  - Slide the bottom of the raspberry cover into the slots in the base and then click the top of the raspberry down into  place. This should hold snugly, but there are also screw holes if more firm cover is needed.