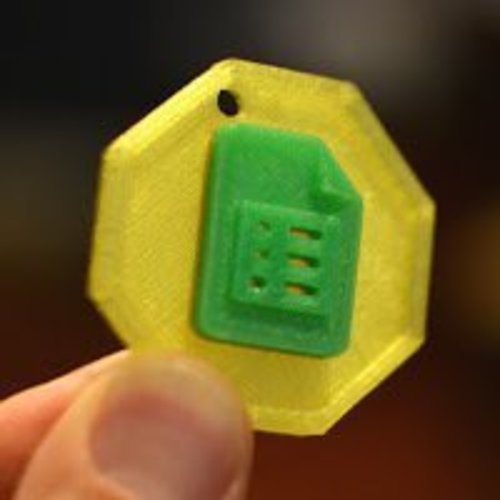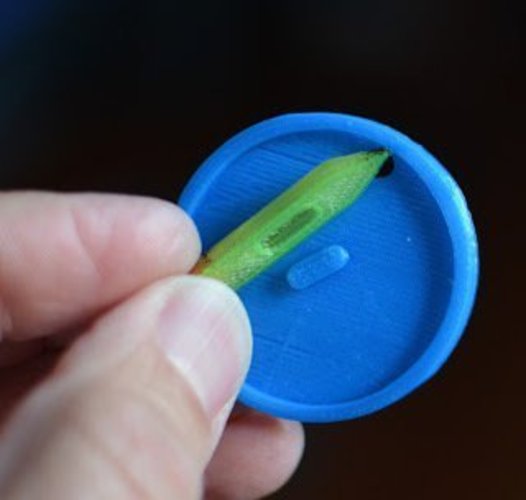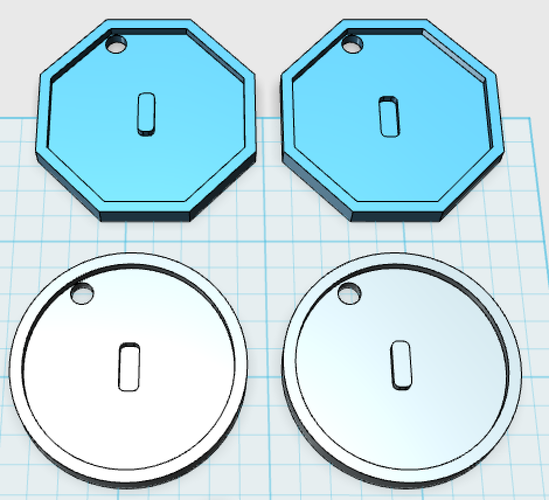 No Prints Yet

Be the first to upload a Print for this Design!
Make plastic badges to give away! 
Full Post Here: http://www.mkrclub.com/2015/11/3d-printed-badges-f...
This model provides a platform for creating re-usable and shared badges. The design is two-parts which fit together. 1) A platform and 2) a badge object. The badge object can be YOUR model and the part to connect it to the platform is included in this model. This model only contains two example platforms and the part to connect to your badge object.
There are 4 STL files:
badge-bases:  two shapes, each with a mortise top and tenon top - to accept different badge tops
badge-top-samples: 3 badge topper samples - a pencil (mortise), spreadsheet (mortise) and Expeditions Flag (tenon).
badge-tenon-add: the tiny part which can be added to your design to make a tenon style badge topper.
badge-mortise-subtract: the tiny part which can be used to subtract material from your badge topper to have a mortise in the bottom which will fit on the tenon-base.
badge-tenon-add.stl
47.5 KB
badge-mortise-subtract.stl
47.4 KB
badge-top-samples.stl
544 KB