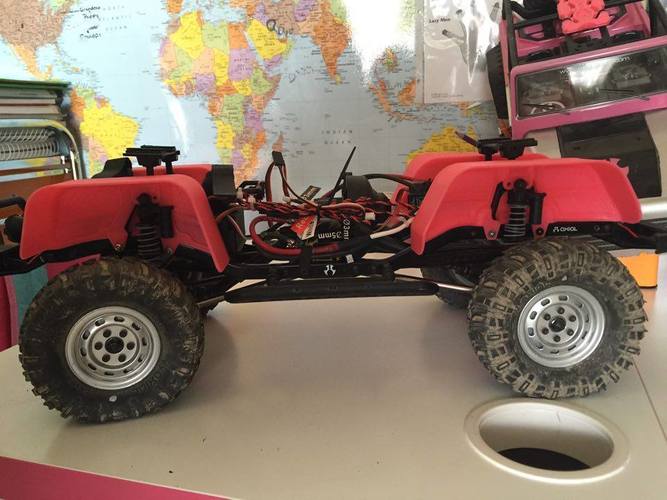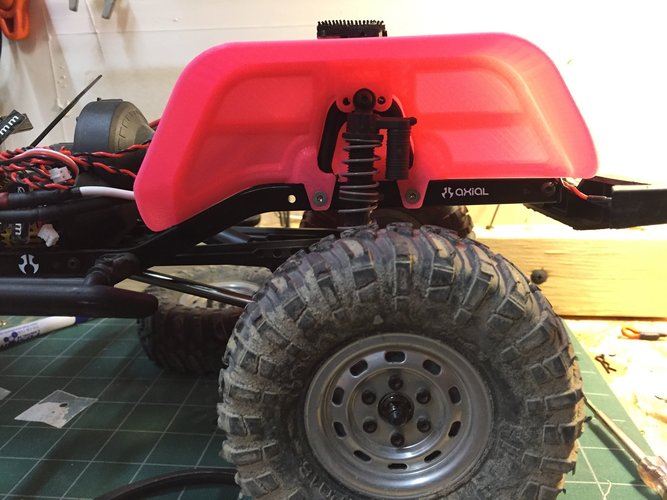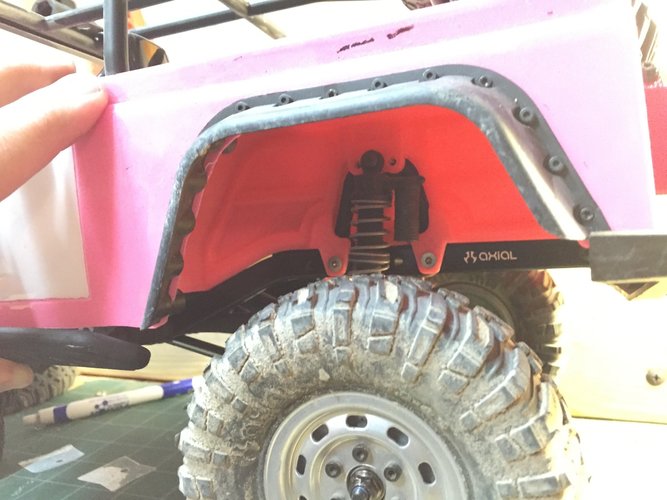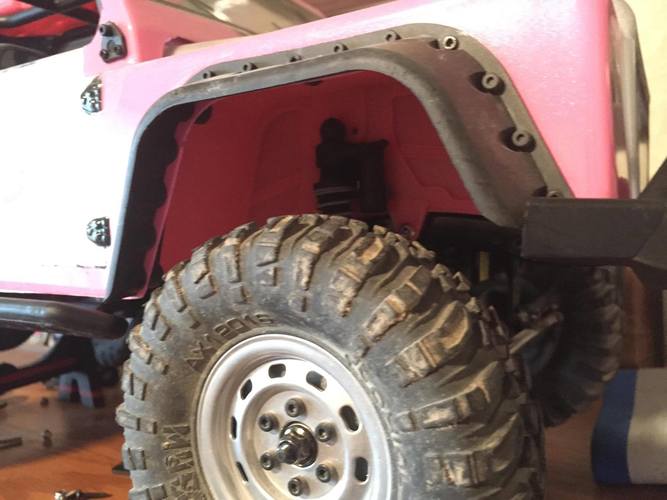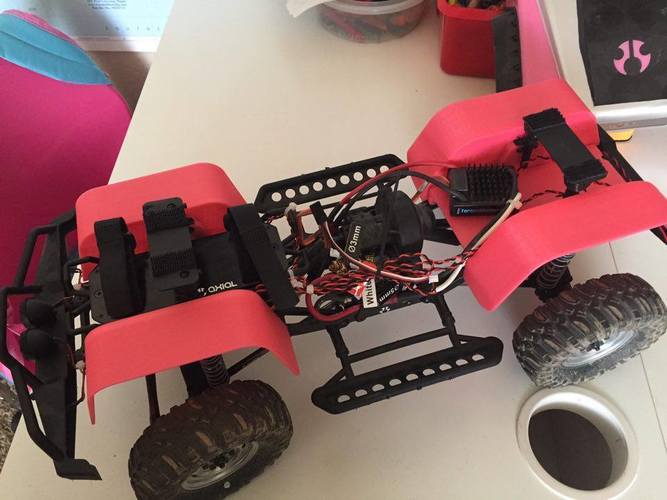 Fenders for the Axial SCX-10 (Shaped for the Dingo Body may fit others)
Rear Fender Notes: The rear Fenders come in two designs to suit the rear and forward shock hoop mounting positions for different wheel bases. There are also rear shock hoop caps to complete the look and prevent seeing though the shock hoop. These are cosmetic in nature and not required to function. You will need 2x 3x12mm flat screws to mount the fender through the stock mounting holes for the shock hoop. You do not need the spacer to mount the shock back to the shock hoop.
Front Fender Notes: The front fenders will require 2 - 3x10mm button screws to hold it to the frame and you and reuse the original mounting screws to mount the cosmetic cap to the back of the shock tower.
LR Forward POS.stl
141 KB
RR Forward POS.stl
141 KB