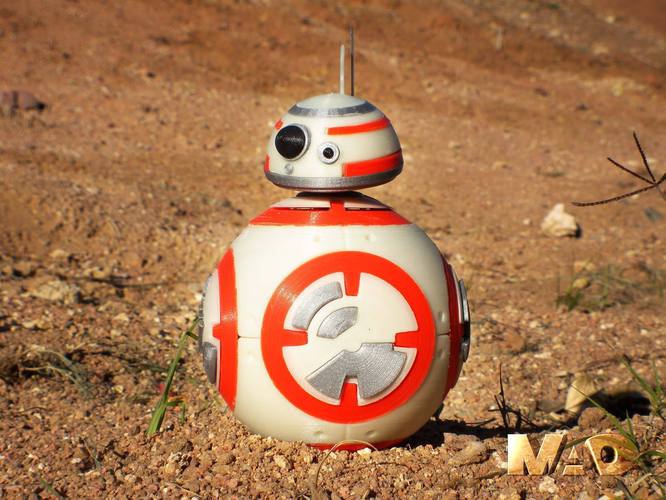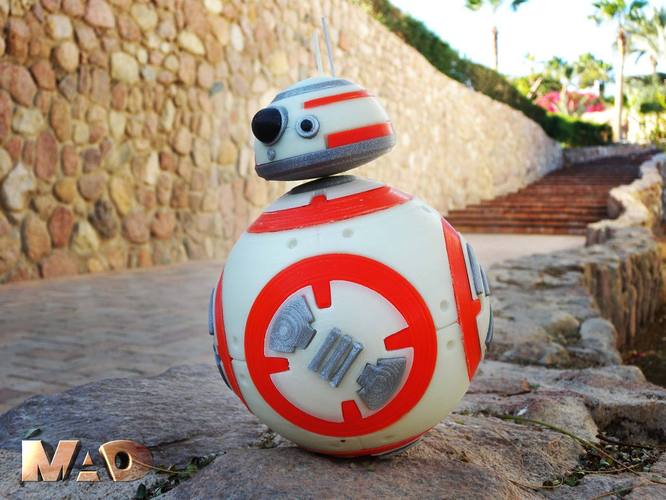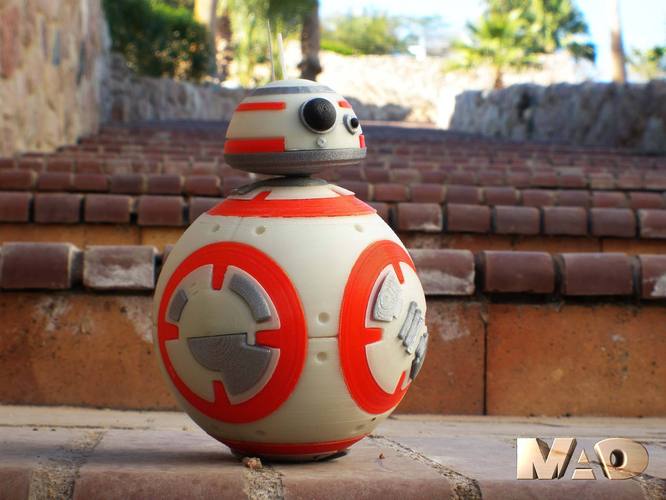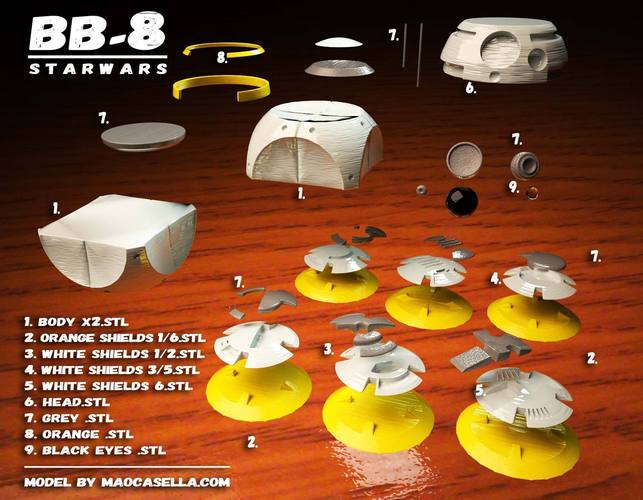 The force awakens… this BB-8 model can stand on his own!
The body is divided in two and changing the infill in the two sides will make him stand on the heavier side. I used 5% in the light areas and up to 50% and more in the lower and heaviest part. Two magnets link the head to the top.
The 9 files composing this model are conceived especially for FFF/FDM 3d printers, all objects are manifold and watertight, all intersections were created with boolean operations and the model was subdivided in pieces and pre-orientated in the print bed to have the less possible amount of support material.
This design is protected under International Law through a "BY-NC-ND: Attribution - non-commercial -no derivatives" Creative Commons License. That means that purchasers cannot distribute or sell, neither the digital design nor the printed items made from the design. Buying this design gives you a non-exclusive agreement to print it in your own printer and for your own use, as given by the license.
The CC License is the default copyright for this design, UNLESS you have a separate business or commercial agreement with me, the copyright author of the design. For commercial inquiries or for commissioned work please contact me by visiting www.maocasella.com. Thank you very much!
2-orange shields 1-6.stl
6.18 MB
3-white shields 1-2.stl
5.09 MB
4-white shields 3-5.stl
8.49 MB
5- white white shields 6.stl
2.45 MB