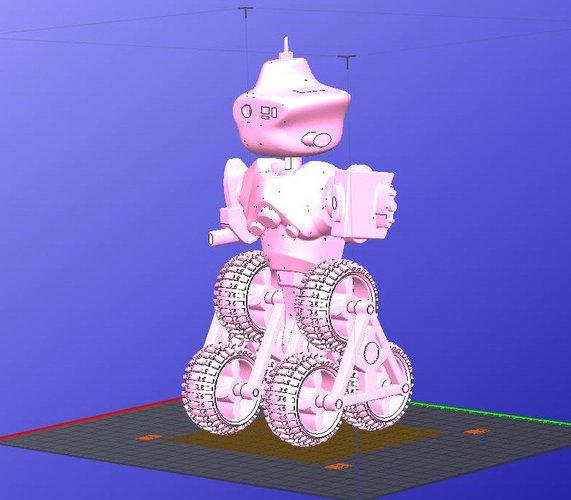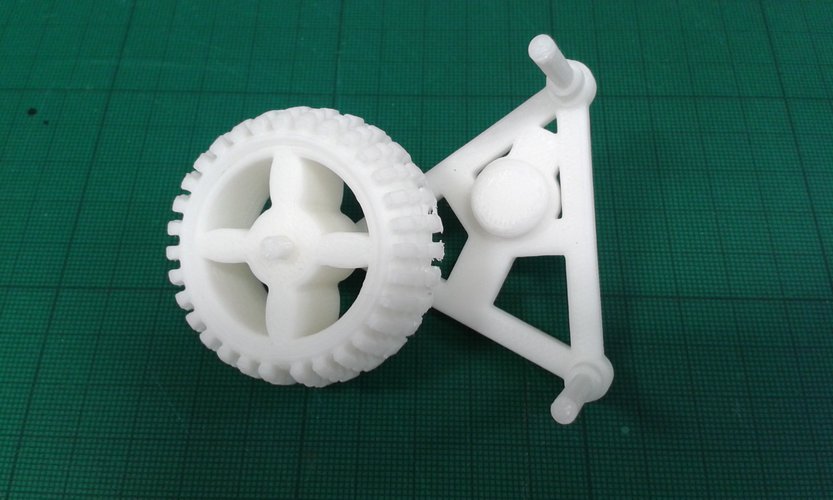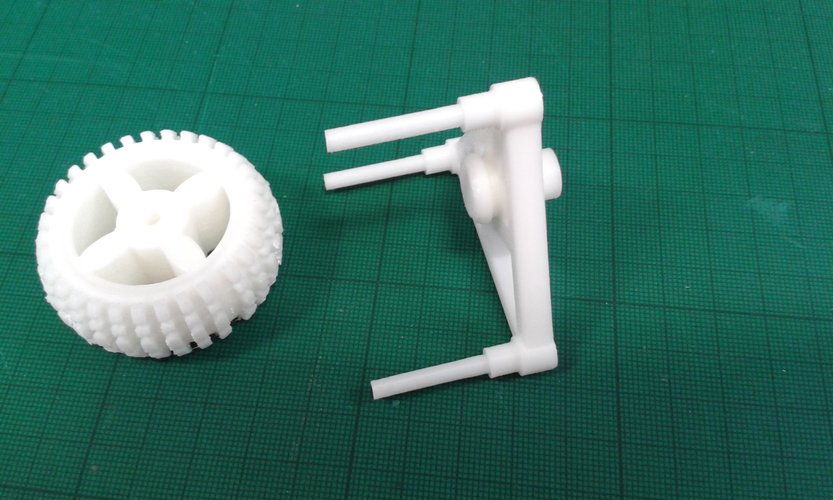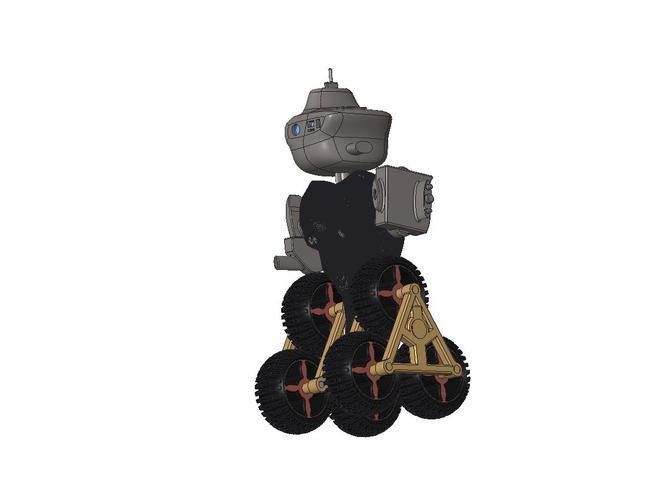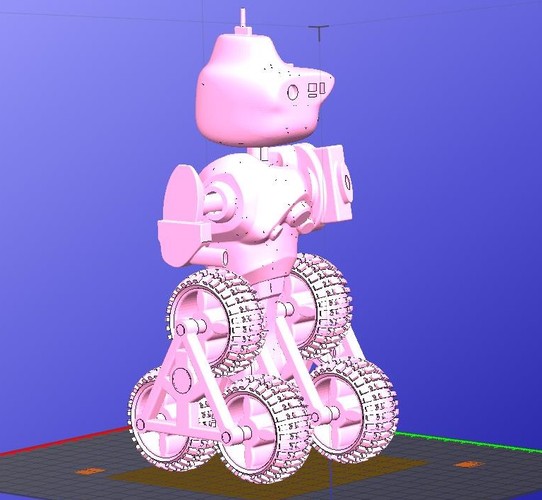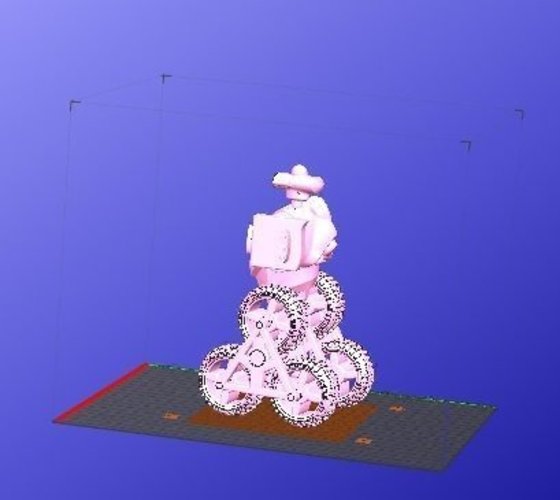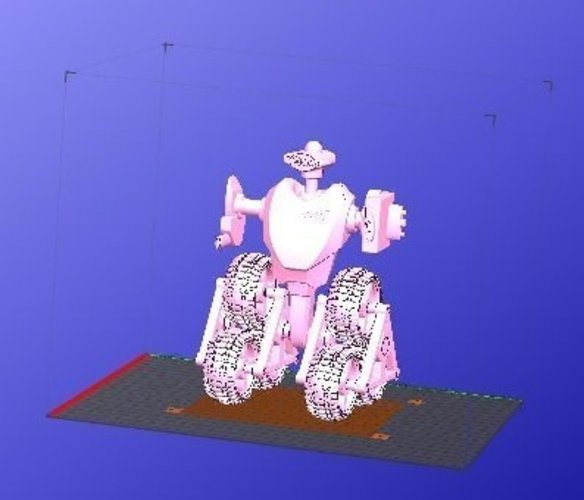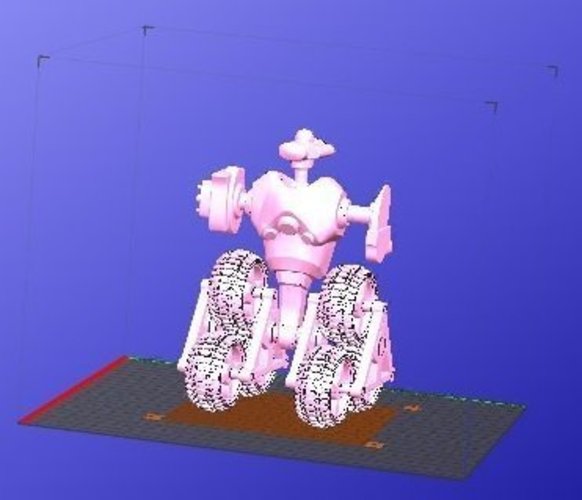 SAR/Recon  version, used for Search & rescue and also reconnaissance , has multiple sensors  as well as communication in the head ( 2 versions of head available). Arms have fittings for various attachments from grappling hooks to suction cups.Wheels are all independently driven for all terrain use.Just added a new Head as well so the choice is yours.
Have started to print  myself and find that as long as the axles are strong there should be no problems, the wheels rotate freely.
printing on an Up Box in ABS with 50% infill for majority of parts apart from axles which are 100% infill.