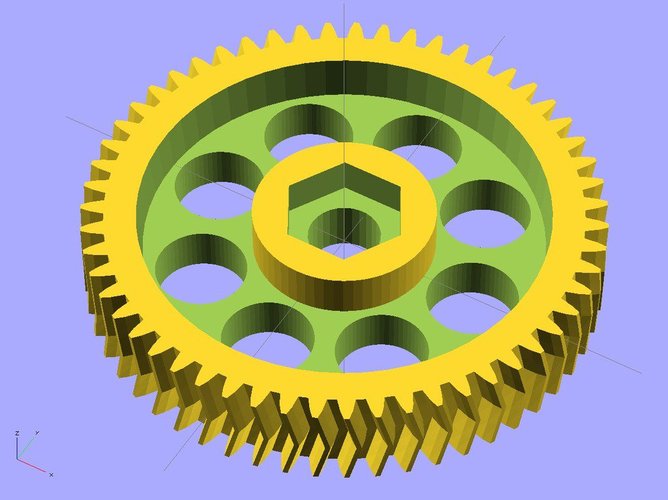 No Prints Yet

Be the first to upload a Print for this Design!
All parametric gear generator in OpenSCAD: 
* Simple tooth (angle_twist=0) 
* Double helical/herringbone tooth (angle_twist=n) 
All parametric grub generator. number, angle and size of screws. 
* Sample for gear and grub. 
* Sample for gear and groove. 
* Samples gears from 10 teeth to 50 with 5mm hole. 
Derivation of: Parametric Gear by D1plo1d Copyright 2010 
                                 Parametric Pulley by droftarts January 2012
The OpenSCAD files are inside the Helical.zip.stl, the site do not accept .SCAD files.
Thanks!
Gear_DH_55T_Holes.stl
1.07 MB
Gear_DH_15T_Grub.stl
908 KB