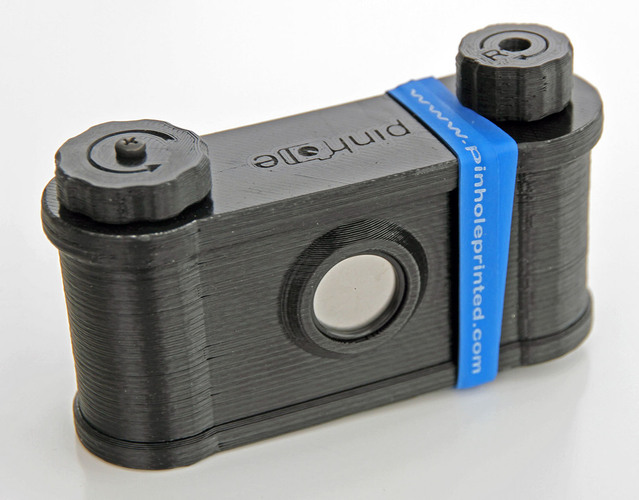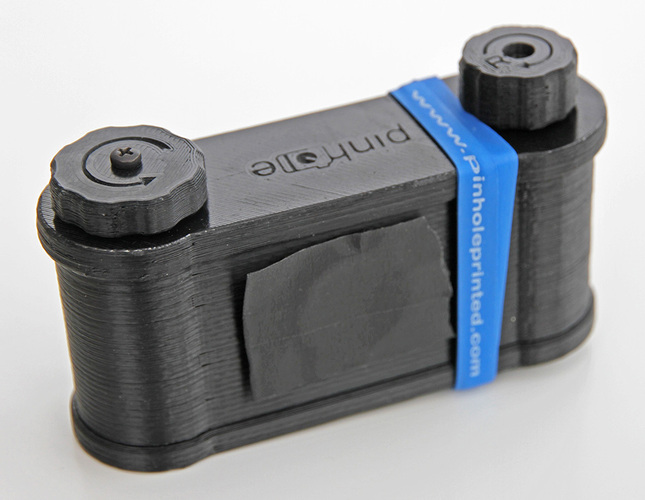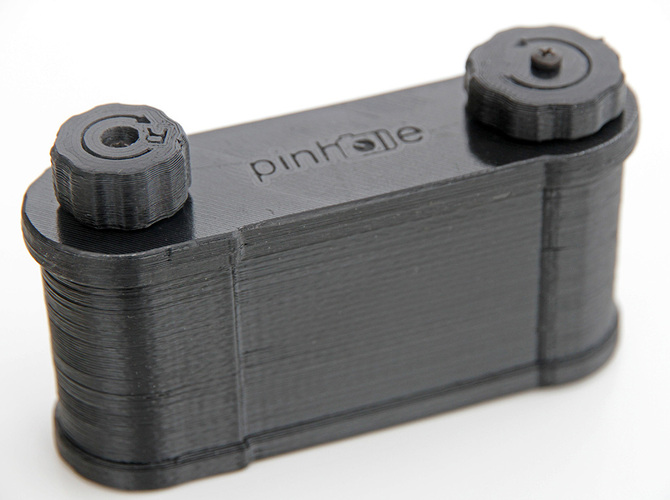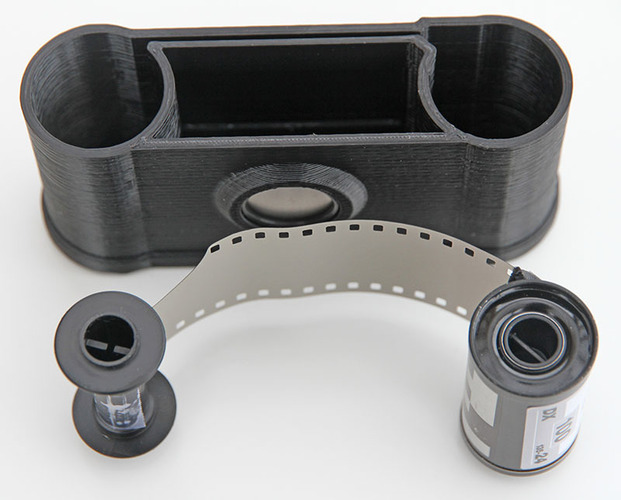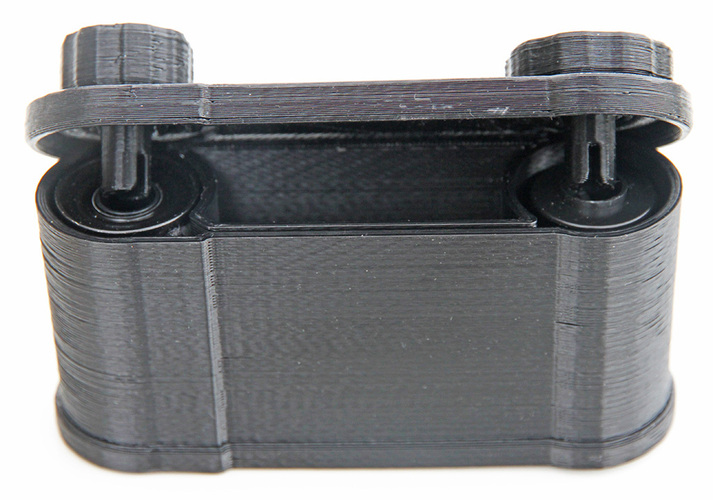 No Prints Yet

Be the first to upload a Print for this Design!
UPDATED 4/6/17 - the brims have been removed upon request from the top and combined (all but winders) STL files.
The Easy 35 pinhole camera can be printed in about 3.5 hours using black ABS or PLA, and needs only a pinhole (at a bare minimum) to complete and use as a 35mm camera. Pinhole cameras can take amazing photos if you take the time to slow down and think about the photo you are going to shoot!
Featured on Instructables! http://www.instructables.com/id/Easy-35-3D-Printed...
Please support all Pinshape designers and"like" if you collect or download their creations!
After doing my "Pinhole Printed" Kickstarter project in 2013, I wanted to create a new 3D printed pinhole camera that anyone with access to a 3D printer can make. I've designed a number of 3D printed cameras, including the very popular Flyer 6x6 and Clipper 6x18 cameras which are now in the New Mexico History Museum and in the Poetics of Light exhibition running through January 10, 2016.
The Easy 35 camera is fast, cheap, and easy to make. Based on 35mm film, the Easy 35 can be printed in half the time of a Flyer 6x6 and needs just a pinhole to assemble (at a bare minimum). A rubber band secures the top and black tape is used as the shutter. Such a camera appeals both to photographers and to educators wanting to teach principles of photography to youths. If you have a 3D printer, perhaps you can make some for a local school's science class.
The Easy 35 body is printed as one piece, incorporating the film chambers, rails, internal light baffles, and pinhole mount. Such a camera body is only possible with a 3D printer, since it cannot be done in one piece with conventional manufacturing techniques.
This is an open source camera, using the Creative Commons CC-BY-SA 4.0 license, meaning anyone is free to make them or even sell them, as long as attribution is given to the designer and any remixes or derivations are shared alike.
Be sure to read the PDF on Making the Easy 35 before you start - it contains printing, assembly, and operating instructions. Details on the Easy 35 camera can be found on www.pinholeprinted.com, including where to find ready-made pinholes.
Bill of materials
6 Printed parts -body, top, rewind knob, winder knob, 2 winder shafts
Pinhole (20mm disc with 0.20mm hole)
Wide rubber band
Black photo tape (for shutter) 
Optional but recommended:

O-ring (018 Buna-N 3/4" ID, 7/8" OD)
2 screws (M3-0.5 X x 8mm pan head, #4 can be substituted)
1/4-20 nut
Easy 35 B2 Assy - All but Winders with no brim.stl
10.4 MB
Easy 35 B2 Assy - Top with no brim.stl
3.52 MB
Easy 35 B2 Body no Brim.stl
5.79 MB
Easy 35 Files w Doc.zip/Easy 35 B2 all but Winders.stl
10.5 MB
Easy 35 Files w Doc.zip/Easy 35 B2 All.stl
11.5 MB
Easy 35 Files w Doc.zip/Easy 35 B2 Body.stl
5.83 MB
Easy 35 Files w Doc.zip/Easy 35 B2 Rewind Knob.stl
609 KB
Easy 35 Files w Doc.zip/Easy 35 B2 Top.stl
3.57 MB
Easy 35 Files w Doc.zip/Easy 35 B2 Wind Knob.stl
491 KB
Easy 35 Files w Doc.zip/Easy 35 B2 Winder.stl
505 KB