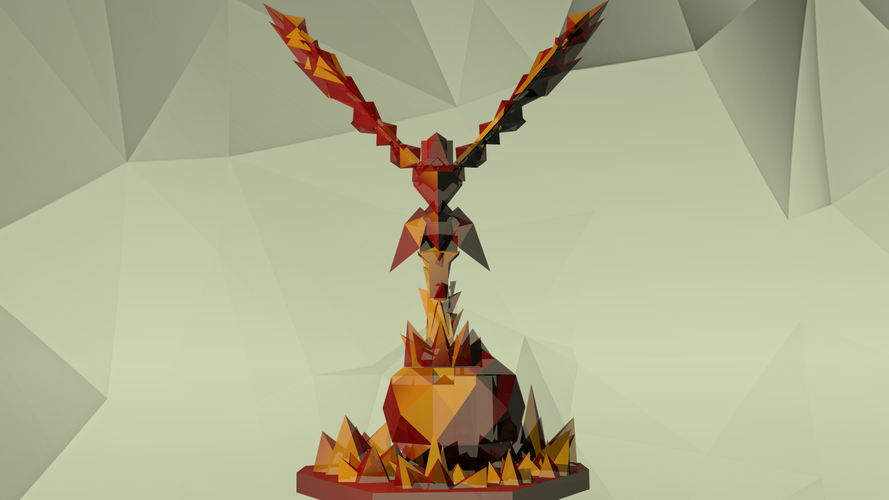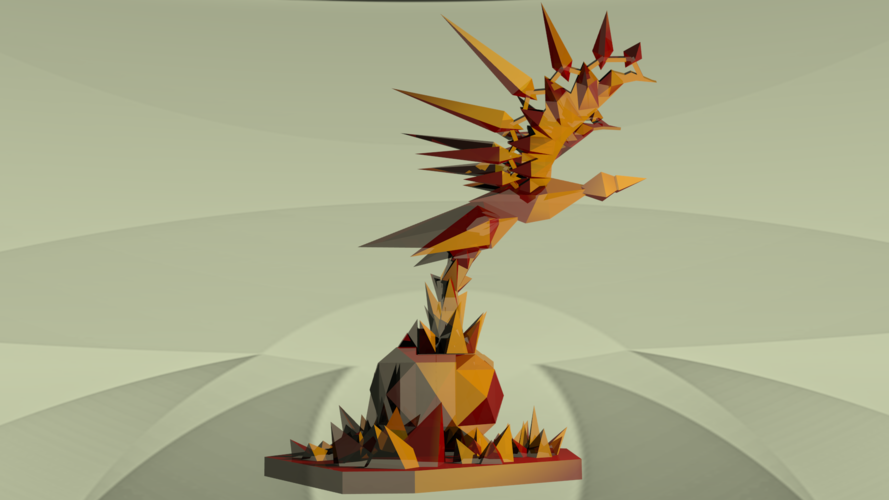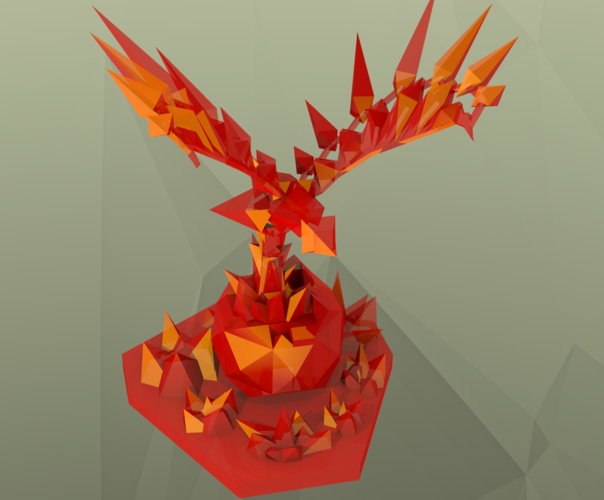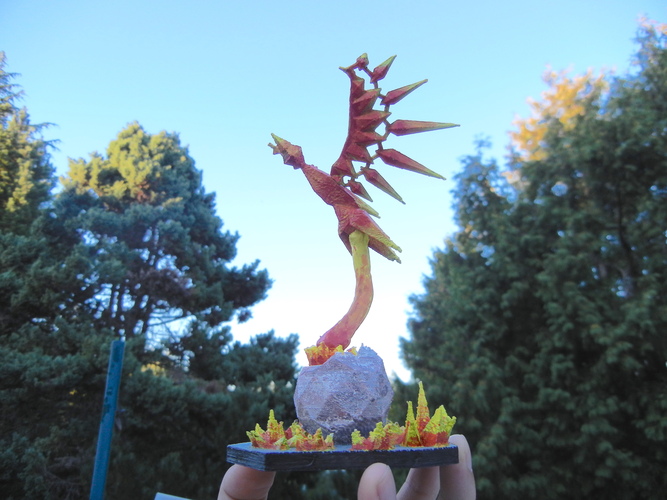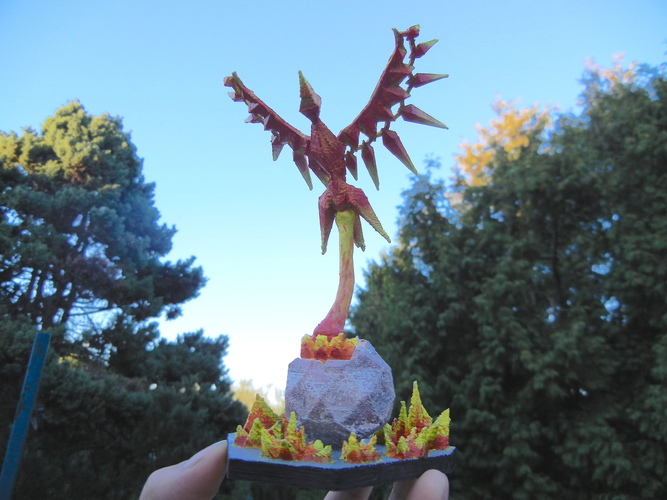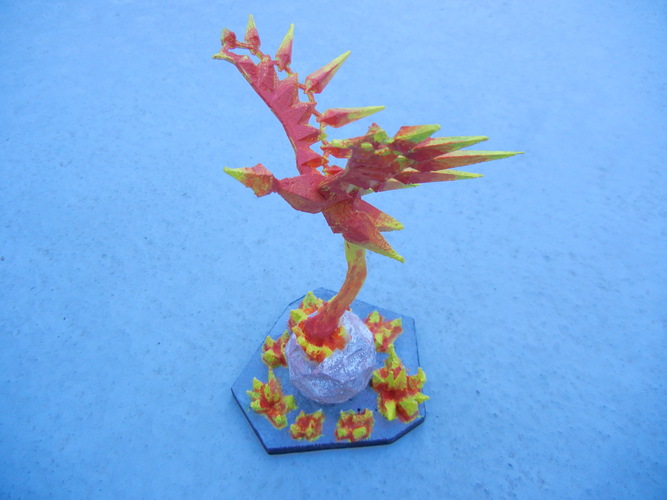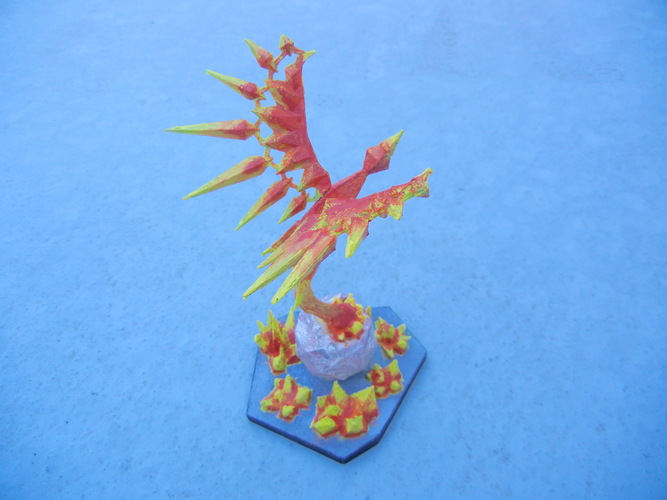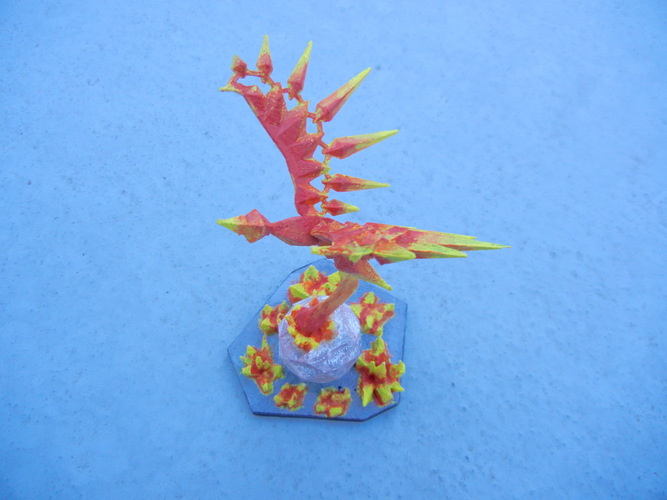 Inspired by the symbols of both the Dragon and Phoenix (Yin and Yang) in Chinese culture. I wanted to create a model of a Phoenix because I always loved the image of a Phoenix bursting out of a flaming egg. I was also probably partly reminded because of the Chinese Philosophy/History class I have been taking.
Print Instructions:
No supports required
You will need to print the phoenix_wing_build.stl file twice to get both wings.
Total of 7 pieces : 4 halves of the wing, 2 halves of the body,  and the base
Print settings:

Print Time : 10 hours at 0.1 mm layer height
25% Infill
*In the printed version of the Phoenix shown in some of the pictures, the printer jammed and failed to print the stand. I instead made a quick stand out of clay. Although the base with the stand should still print and work!
**Included is both files for assembly with no supports and the full model (file name is LowPolyPhoenix SLS).
LowPolyPhoenix SLS.stl
405 KB
phoenix_body_build.stl
49.2 KB
phoenix_wing_build.stl
129 KB
phoenix_base_build.stl
133 KB