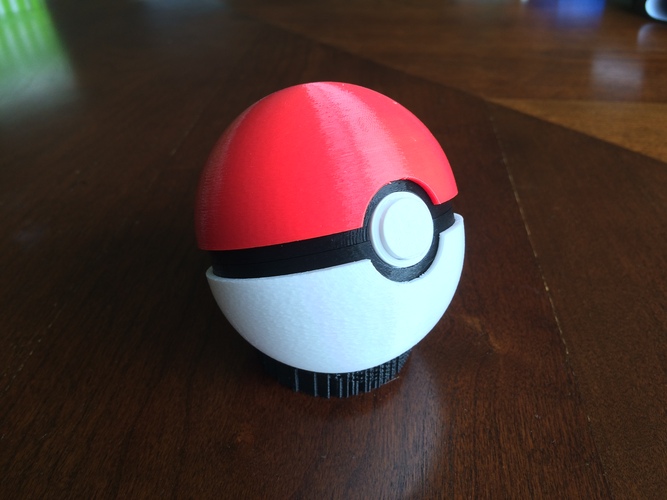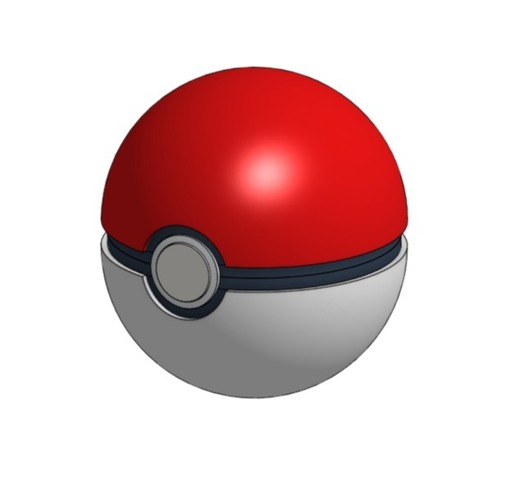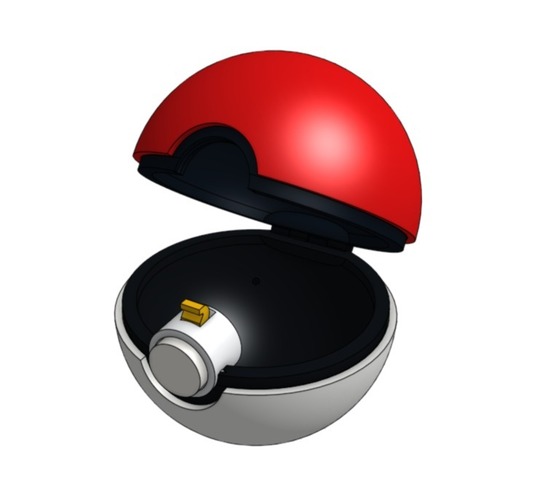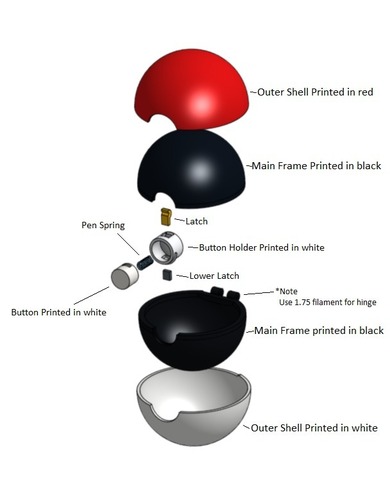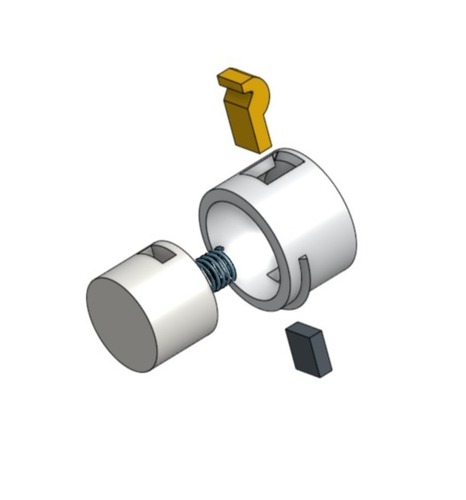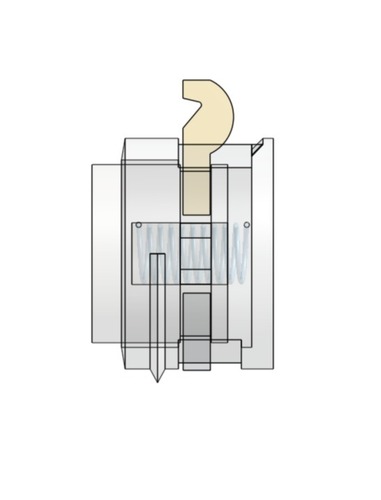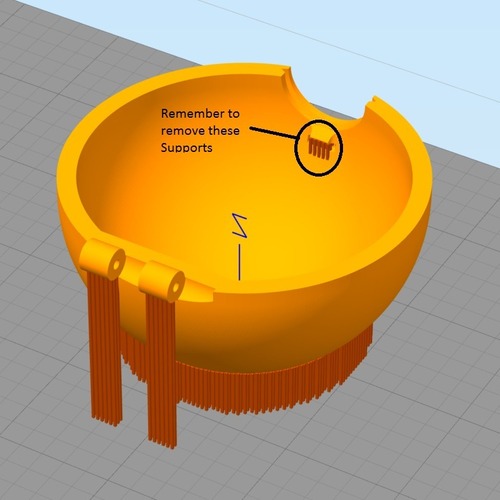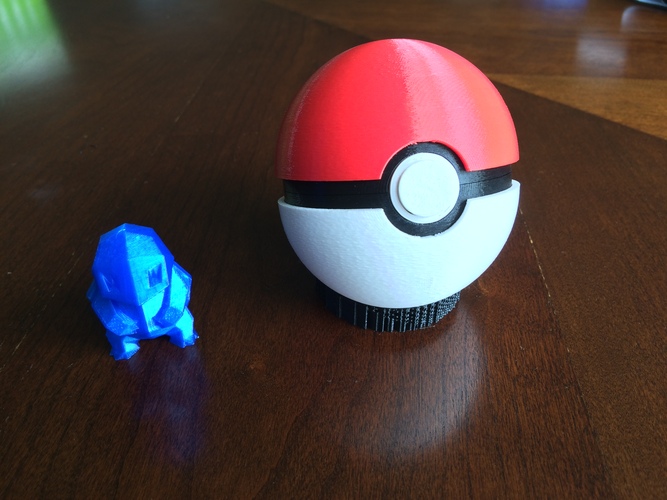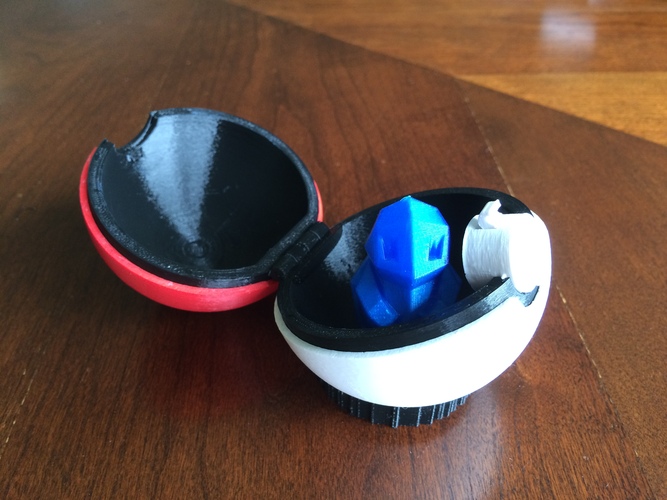 UPDATE 10/04/2016 - I made V3_Main_Frame.  It has a flatten top to make printing easier as requested.  It should be compatiable with all V2 parts.  BUT I have not tested it, so print at your own risk and please let us know how it turns out in the comment section!  If you dont want to take the risk, then I also left the original V2_Main_Frame file up.  -Thanks
UPDATE 08/26/2015 - I made this file "public" on Onshape. So if you want to edit it or add new stuff to it you can. Just go to https://cad.onshape.com/signin and make a free account. Then search "Pokeball by SpragClutch" in the public area.
UPDATED TO VERSION 2 ON 06/13/2015 
This is a workable Pokeball that opens and closes. It is 3" in diameter. (7.62 cm) Made it for my nephew. Enjoy! 
This is version 2 ("V2" in file name). I have printed and made version 2. It is good to go. 
Version 1 is no longer available. But if you happen to have Version 1 ("V1" in file name), these are known issues, 
1.75 filament fits snug/tight in hinge. On the plus side, once its in it makes a nice solid hinge. I increased the size of the hinge hole in version 2.
"Outer shells" needs to be manually aligned. And although super glue will work to glue it to the "main frame", a thicker glue is preferred. I add alignment slots to the "Outer shell" and the "main frame" in version 2.
If you run into any other problems or want something else included, please let me know in the comments. 
The Squirtle in the picture is done by FLOWALISTIK, and can be found here, http://www.thingiverse.com/thing:319413
Thanks for looking, 
Made using http://www.thingiverse.com/thing:319413
For Instructions go here: http://makerware.thingiverse.com/thing:870549/#instructions
V3_Pokeball_Main_Frame.stl
5.16 MB
V2_PokeBall_Main_Frame.stl
5.15 MB
V2_PokeBall_Outer_Shell.stl
3.72 MB
V2_PokeBall_Lower_Latch.stl
684 Bytes
V2_PokeBall_Button.stl
186 KB
V2_PokeBall_Button_Holder.stl
211 KB
V2_PokeBall_Latch.stl
30.7 KB