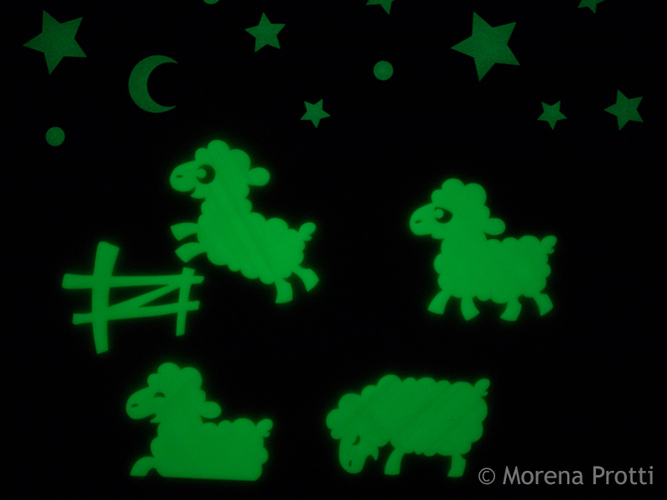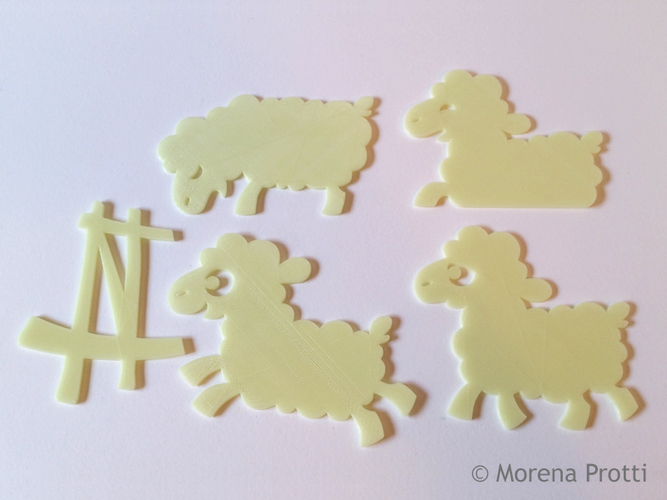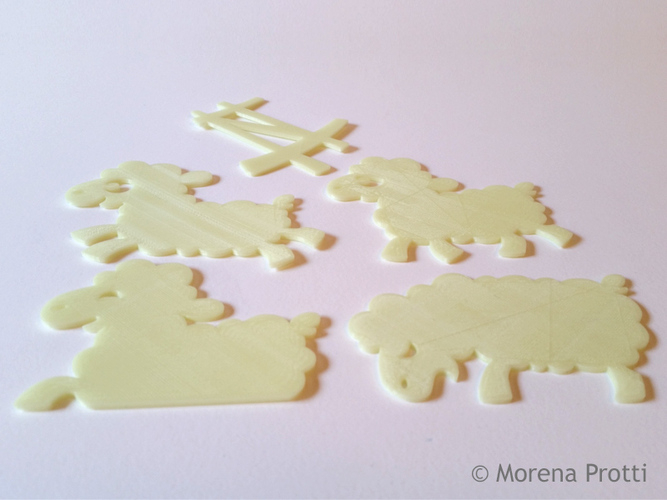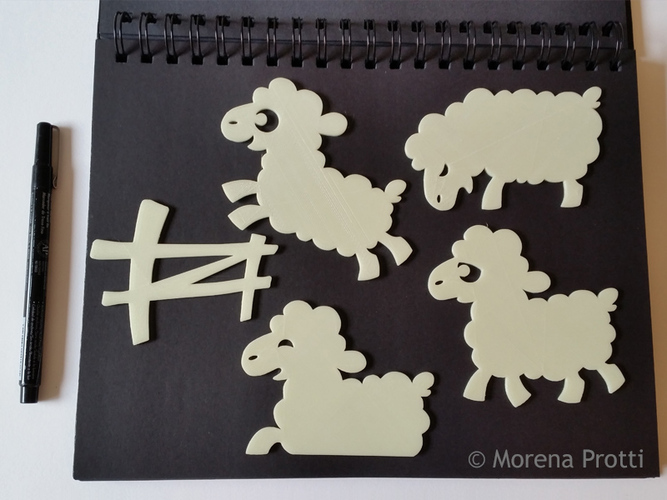 No Prints Yet

Be the first to upload a Print for this Design!
These lovely silhouettes will delight your walls at night, while counting sheep to fall asleep. 
I designed these silhouettes to be joyful and visible at distance on the wall. The ones in the photos are 3D printed from Kym's hub in Toronto, on a Ultimaker 1, with Diamond Age Glow in the Dark filament. Resolution is 0.2 mm with 30% infill. The regular set include 4 sheep (Jumping, Walking, Resting, Eating) and 1 gate. I also added a flipped sitting sheep, to allow your own composition. You can also download only the Jumping Sheep + Gate.
There will be a 0.5mm embossed ©MProtti on each of the pieces (It won't show when the light is off).
You may need white tac or double sided tape for sticking them all to the wall. Stars are not included, but you may print some from "Stars and Moon" designed by Pierce Ferriter
Sheep are between 9 and 11.5 cm wide, and 2 mm thick. You may learn more about this design on http://www.morenap.ca/counting-sheep-to-fall-asle...
NB: These are meant to be decorative wall pieces and not intended as toys.
sleepysheep_05_cmp.stl
153 KB
eatingsheep_05_cmp.stl
133 KB
gatesheep_05_cmp.stl
91.9 KB
jumpingsheep_05_cmp.stl
155 KB
restingsheep_05_cmp.stl
129 KB
flipped_restingsheep_05_cmp.stl
129 KB