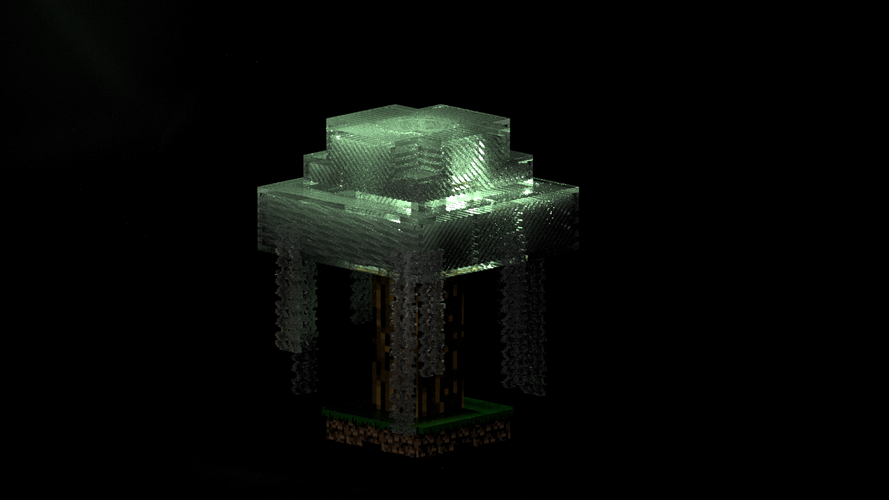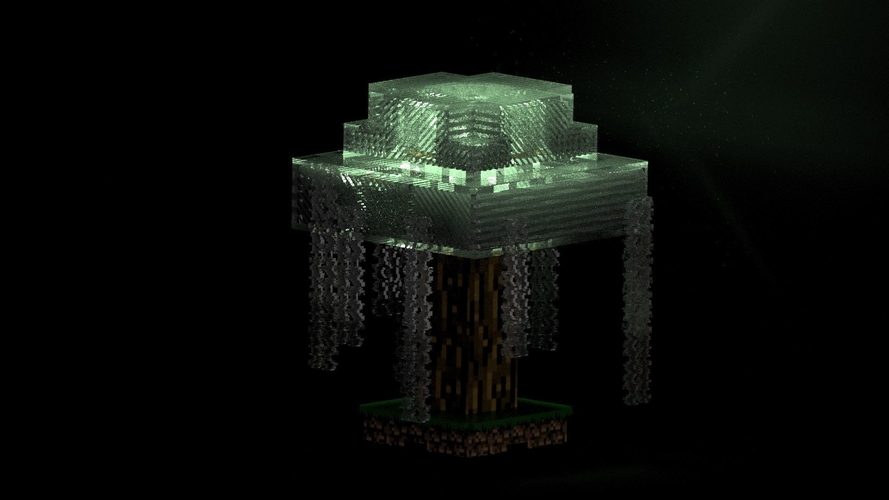 No Prints Yet

Be the first to upload a Print for this Design!
*This lamp was designed to work with the Electromaker mood lamp kit*
As a maker and video game nerd, I've always wanted something from Minecraft that I could 3D print and provide some function. Given my current circumstances, I wasn't able to obtain some clear printing filament for the shade and attachable vines. To provide a decent preview I rendered the lamp virtually with similar lighting placement that would be present if someone used the Electromaker kit.
The electromaker kit isn't necessary to make the lamp cool, but it requires the least amount of work on the end user.
As for design methodology, the base and trim are in several pieces to allow for easier printability as well as the shade and tree trunk.
The pieces fit together and can be attached with glue or some other adhesive. As for the shade, there are pegs in the trunk allowing attachment without glue.
The shade specifically was designed to provide areas for light to bounce around consistently. Given the complex geometry, thin support structures are recommended for FDM printers whereas wit SLA printers supports may be able to be reduced.
textures for the objects aren't included in the post however, Minecraft textures are readily available on the internet.
*Note: a minimum build volume of 175mm x 175mm x 140mm is required for a print at 100% scale.