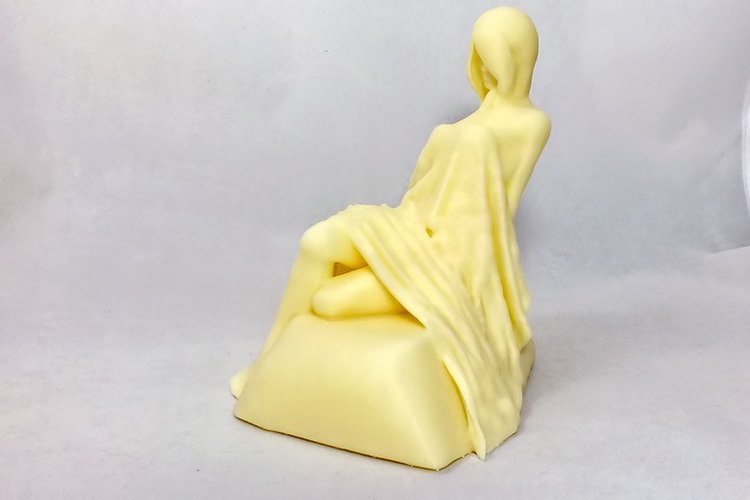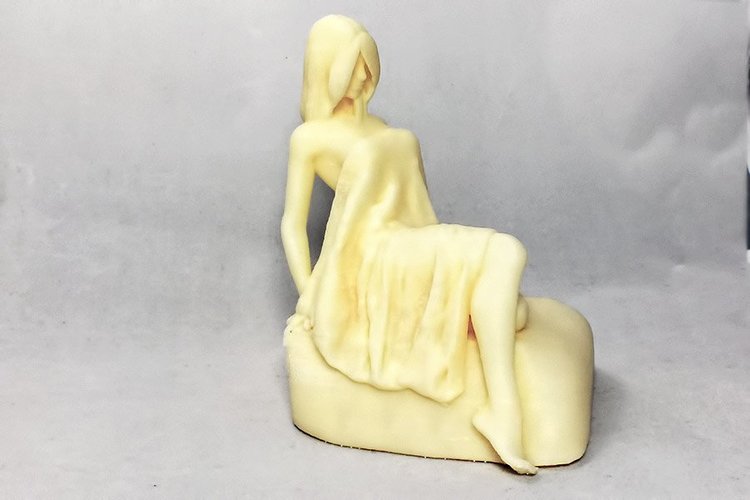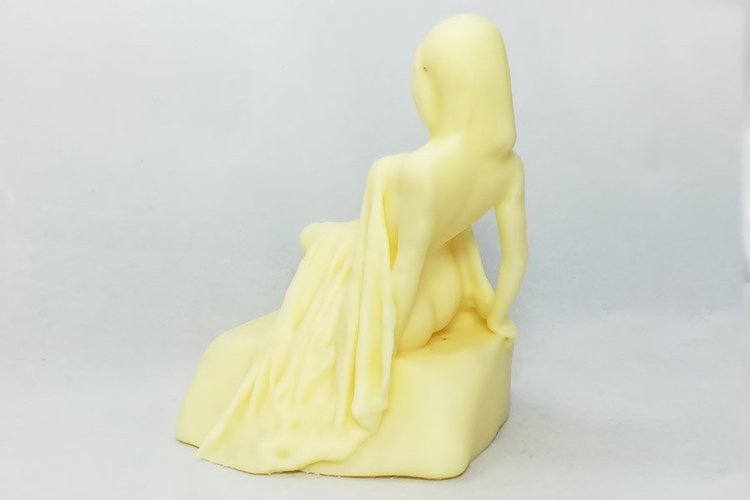 Another lightly sexy figurine for another study on drapery. 
Can be a beautiful paper weight if you carve the base to put some weight (like gluing steel ball or pieces of lead).
original scale size (mm): 
Length= 91.82 Witdh= 96.38 height= 120
model print tested with this parameters: 
0.4mm nozzle, ABS 1.75mm 0.2mm layer, 2 perimeters, 10% infill 
Beware of the big base if your first layer is not properly calibrated, use a brim to prevent warping/unsticking.
special note: truly Optimized for FDM printers - No support Needed.
kissme_finalv2b.stl
12 MB