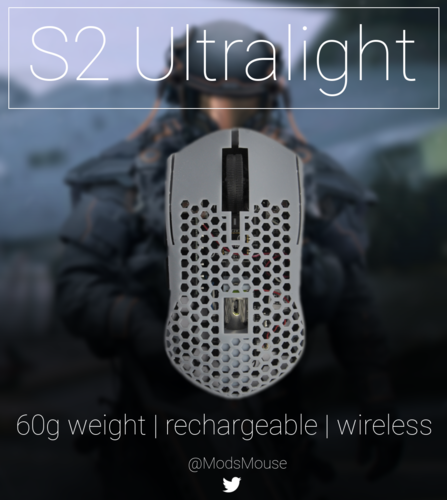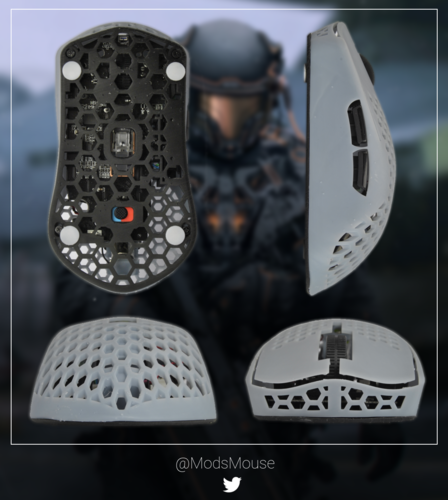 No Prints Yet

Be the first to upload a Print for this Design!
Information
The first three letters of the files mean the printing technology. FDM uses PLA or ABS to print. SLA uses resin to print.
The FDM versions have larger screw holes which tend to be printed smaller with FDM than they should be.
Materials
You will need a ZNTER AAA micro USB recahrgeable battery, a G305 and zip ties.
Pay with PayPal here
https://www.etsy.com/listing/763956450/s2-ultralight-3d-print-files
Legal text
By purchasing this product you agree to the following terms: All purchased files/models are exclusively reserved for private and personal use. You are not allowed to share/distribute the files in any way or use the files/models, or any derivates for commercial purposes. "Commercial Purposes" means selling the model or any derivative of the model for economic or financial gain. This means you cannot sell the digital model, a derivative or adaptation of that model, nor can you sell prints of the model or make trade of it, unless the designer has given you formally his approval. Summary - No Sharing. No Selling. No remixing to share/sell. No selling of the prints.
Look at pdf.stl
684 Bytes
S2 Ultralight Link.pdf
9.94 KB