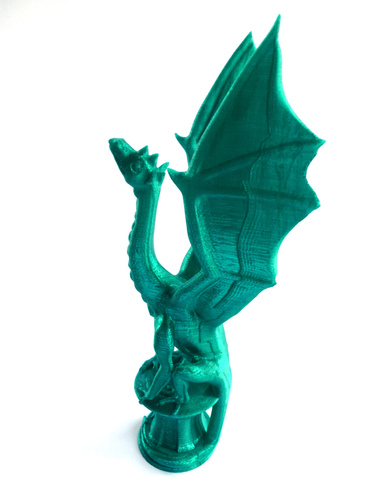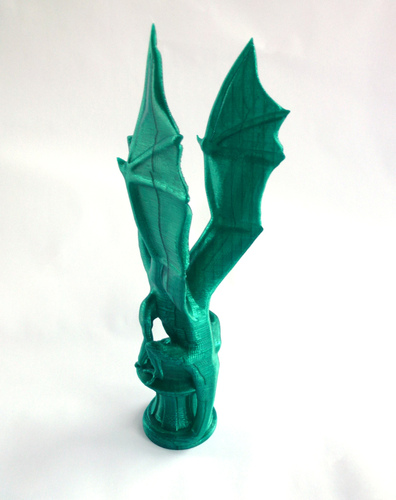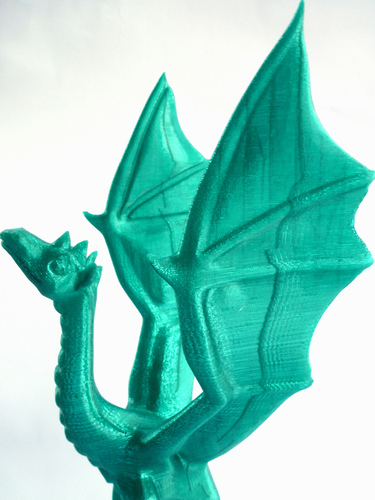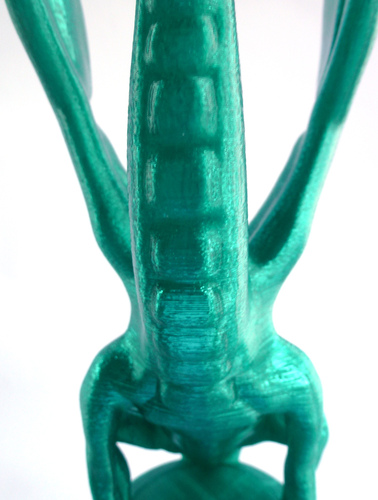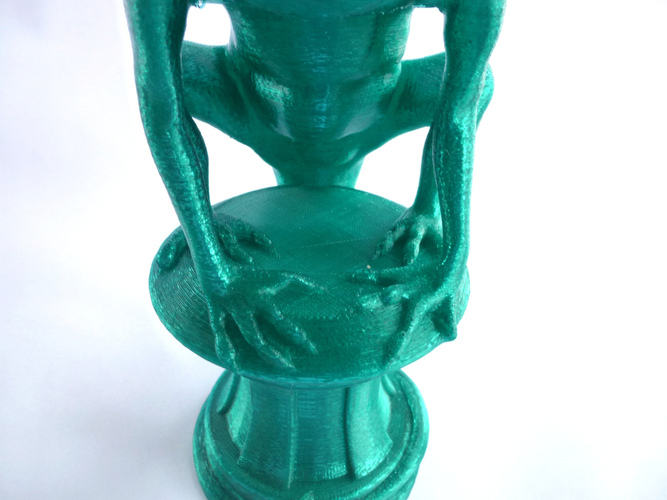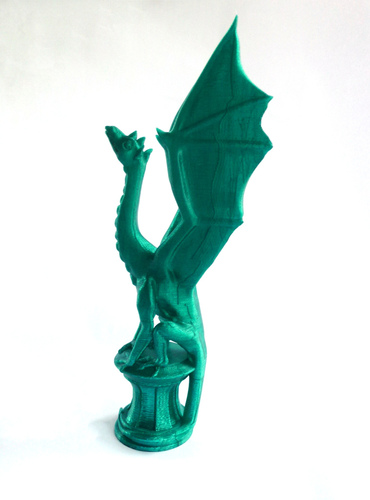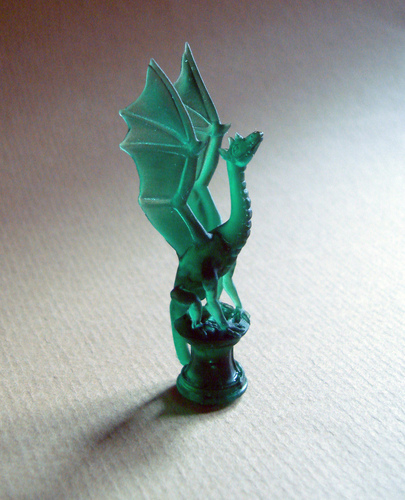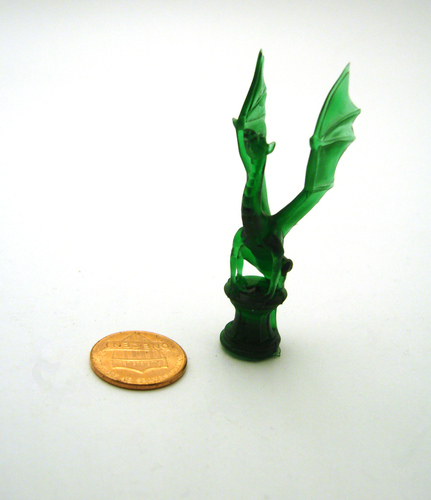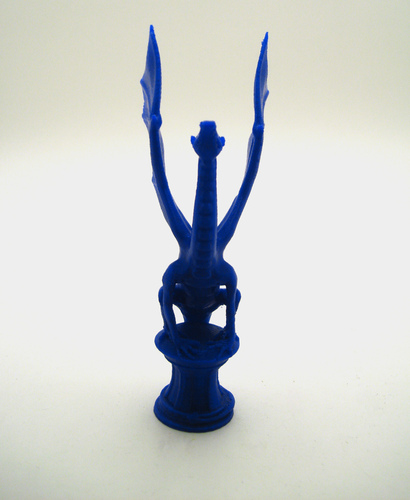 This was a really difficult model to build and keep support-free. I wanted to see if I could make a delicate and "Pern-like" dragon  and I built Aria in Blender, whilst keeping the support-free directive. I also decided to rig her so I could experiment with poses and re-use the model if I wanted to. I should warn you that using rigged models isn't a case of "just pose and print" - any high resolution sculpting will have to be completed after the pose is baked (I believe is the term) into the geometry. The temptation is to put your model into an elaborate pose but you will quickly find that the original idea is unprintable and you really have to work the angles to keep the look. I wanted to keep her crouching like a lizard would, rather than the Adalinda model which is sitting flat on the ground. However, to keep her support free, I had to keep her looking up - which I think gives her a gentle appearance. I found this excellent dragon rigging and modelling tutorial series on Blender Cookie: http://cgcookie.com/blender/cgc-courses/creating-... 
It is by David Ward and it's free (yay!) and very useful but it doesn't cover 3D printing considerations (I was on my own there). Aria is my first rigged model and there is no way I would have progressed without the guidance from David's tutorial. 
The style of Aria was also inspired by the fabulous dragon sculpture on the Dragon Bridge found in Ljubljana.
Aria The Dragon has been printed many times by many people. She is a good calibration object (if you like dragons:-))
loubie_aria_dragon.stl
14.9 MB