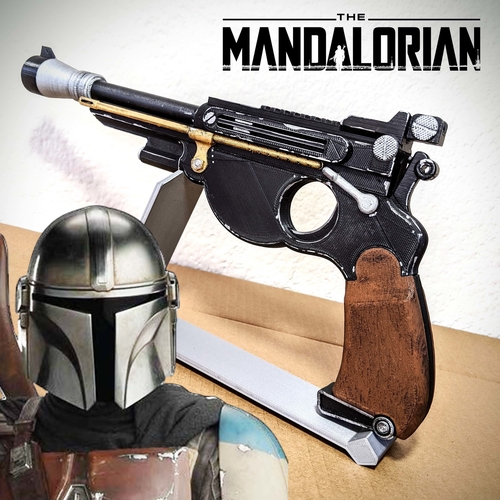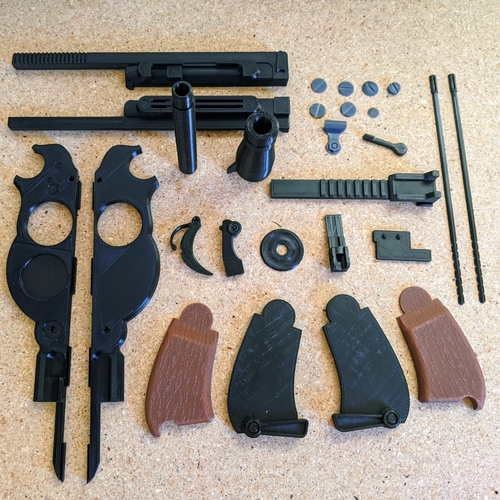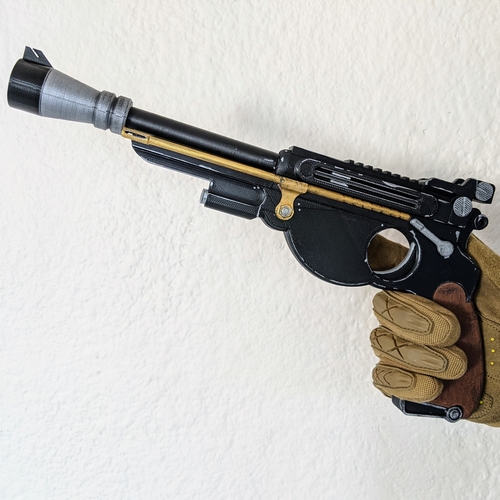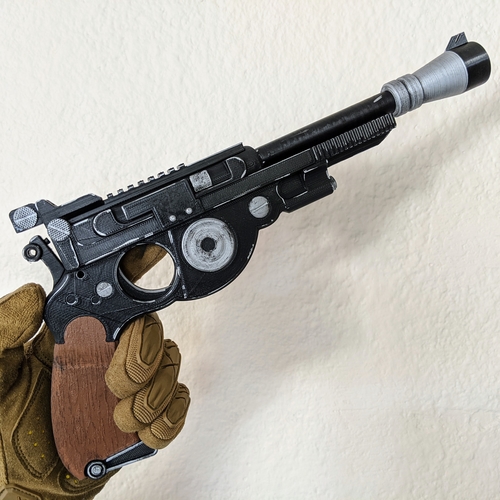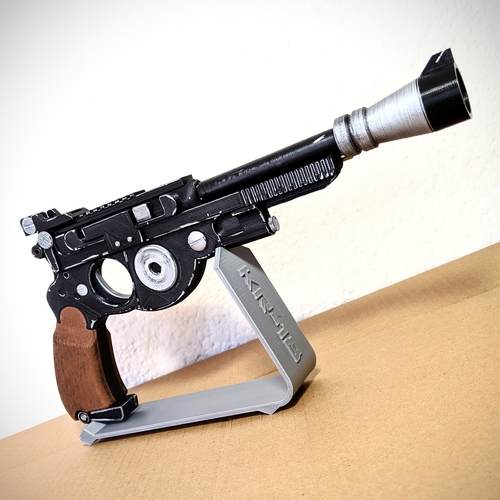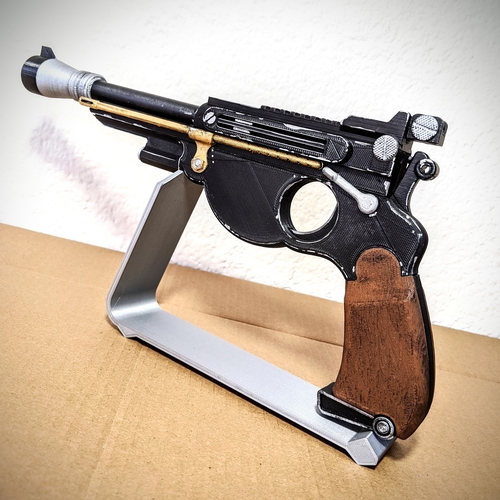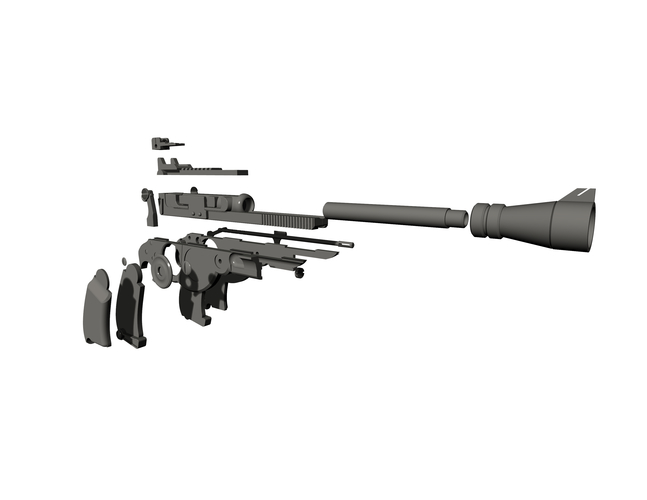 No Prints Yet

Be the first to upload a Print for this Design!
As seen on the hit Disney+ Series "The Mandalorian" 
Print and assemble Mando's KR-18 blaster pistol. Really fun and easy project, print for yourself or a friend, display it on its base and place it on a nice spot at home!
Super detailed!
25+ parts
The parts fit together.
Very little supports needed.
Neat display base included.
Assembly instructions: https://youtu.be/Flp3SrfVulw
Printing Tips: - Best if printed on a glass bed. - Small parts are best printed at 0.1 mm - Print beds smalles than 20cm accross will need the larger parts to be cut.
STEP / Solid model available $$, message me at: facebook.com/3DNGmx
3D PRINTING SETTINGS
PLA Supports: Yes Infill: 20% (at least) Layer height: 0.2 to 0.1 mm Contours: 2
LowerReceiver_R.stl
948 KB
Handle_Pannel_R_Textured.stl
3.94 MB
UpperReceiver_L_2.stl
789 KB
Cleaning_Rod_L.stl
724 KB
Cleaning_Rod_R.stl
776 KB
CleaningRod_Clip.stl
109 KB
Handle_Pannel_L_Textured.stl
3.94 MB
LowerReceiver_L.stl
514 KB
SightAdjustments x 4.stl
299 KB
UpperReceiver_R_2.stl
842 KB