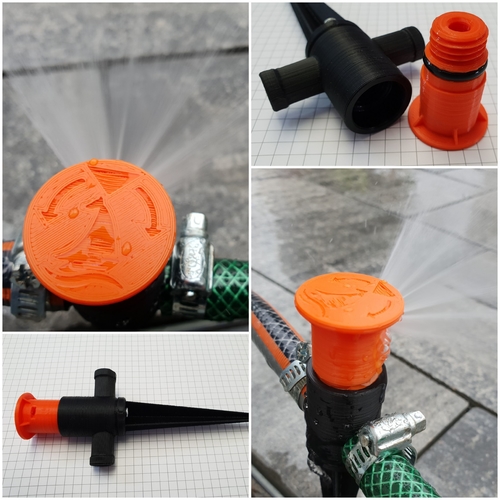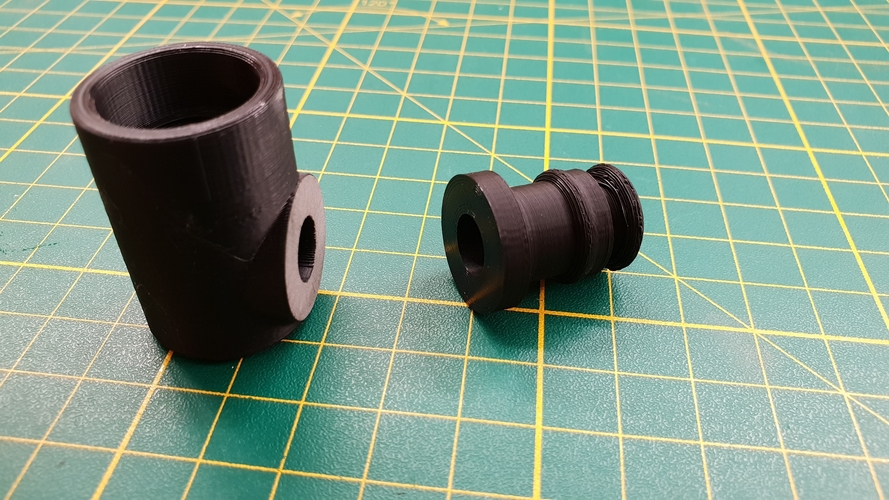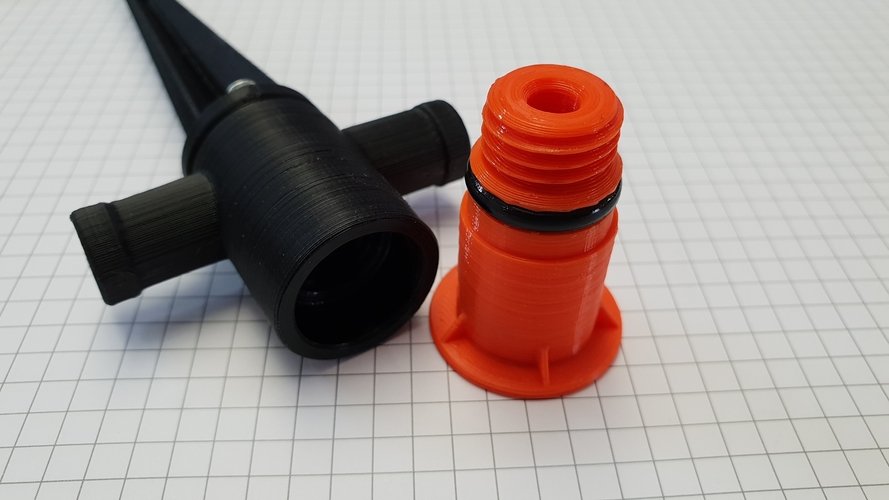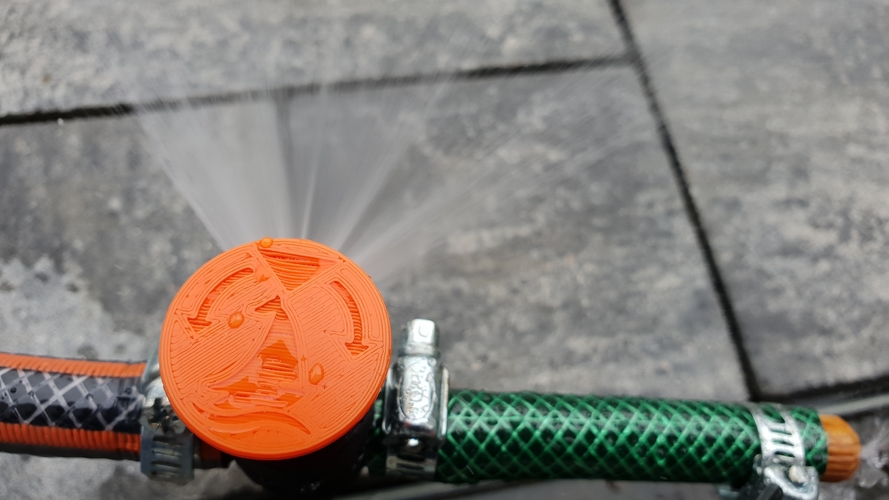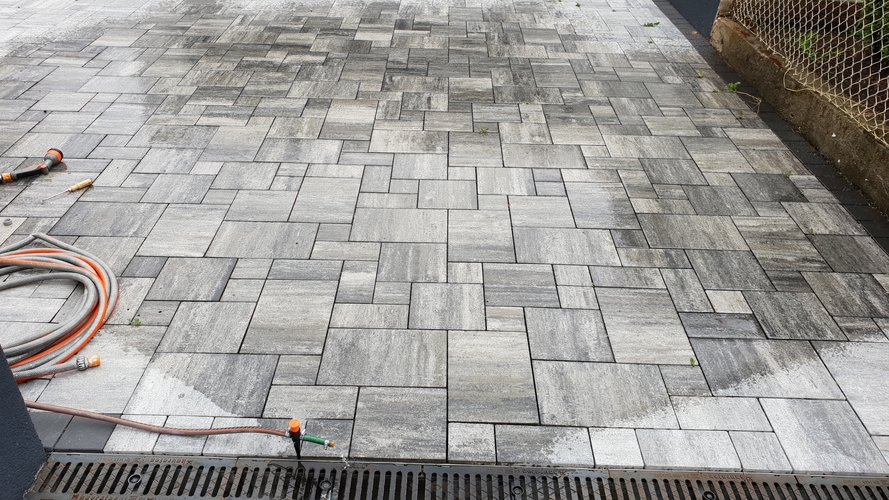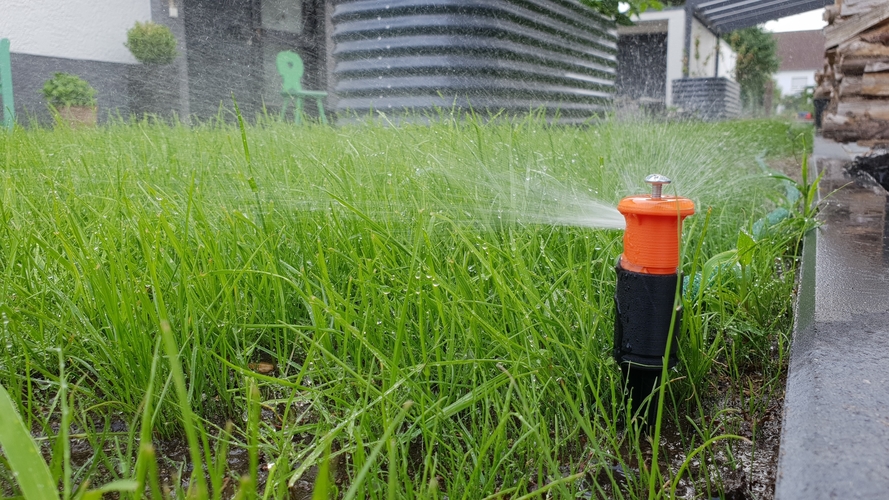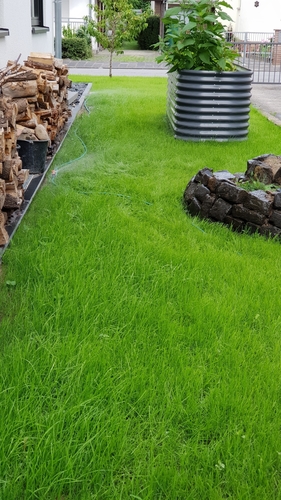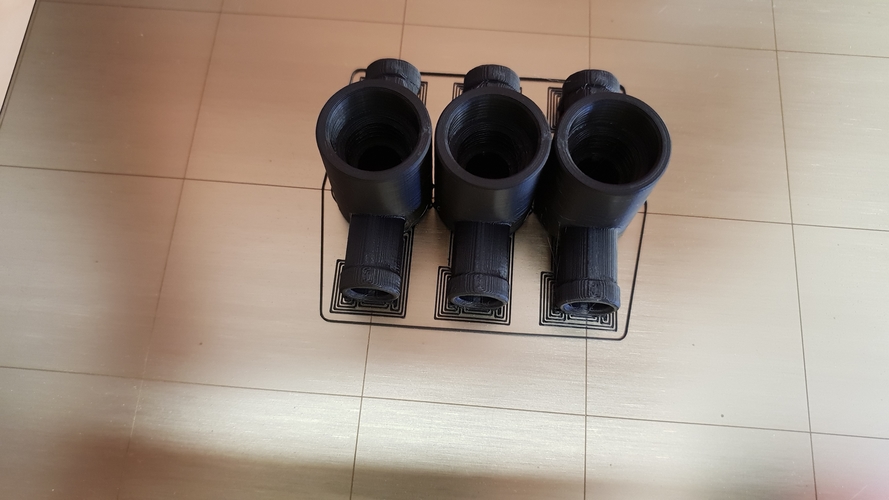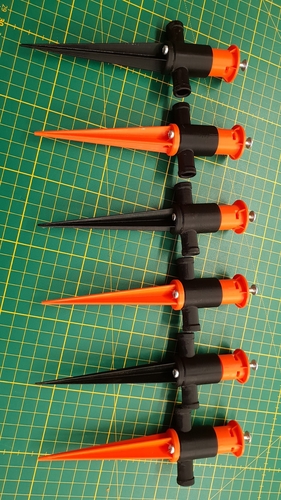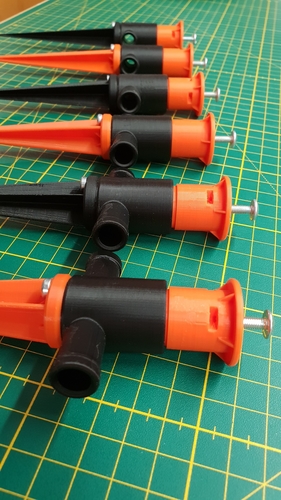 No Prints Yet

Be the first to upload a Print for this Design!
Hi
here you will find a garden irrigation system like the manufacturer gardena has. Free under the motto "Why buy, when you can print it" ;-) I have designed it modularly and as GlueEdition so that you can connect different ground holders, middle parts with 1-3 direct connections / gardena coupling or different spray heads. the spray heads are still in development. However, angles of 45°, 180°, 270° and 360° are still available. I was amazed how far the spray head sprays with 2.5 - 3 bar water pressure, so a dosage with a screw in the head is available.
Preview:
Support material:
The support material for the spray head is already included in the stl files ( please print the head upside down ). The fine tubes at the place where the o-ring goes in and at the spray exit is can be easily cut out with a cutter knife. For the middle section only support material is required from the base plate.
You need:
Please note that the development is still in progress. So stay tuned!!!!
Update 31.08.18
From now on there is a spray head with two 90° opposite exits as some people want. This means that even things opposite each other can be cast. Added:
sprayhead_v2_9090dg.stl
sprayhead_v2_9090dgNOdosage.stl
Update 30.08.18
A GlueEdition is now available. With this, the connections can now be glued to the centre section using acetone. This has two advantages. Anyone can fit any center section with a connector and there is no need to print overhangs. ( No more support needed for the middle section) I have attached some more pictures of the GlueEdition, which I have already tested. Works out great in my opinion. Added:
middle_section_1con_GlueEdition_v1.stl
middle_section_2con_GlueEdition_v1.stl
middle_section_3con_GlueEdition_v1.stl
middle_section_GE_Connector_Gardena_v1.stl
middle_section_GE_Connector_Hoseclip_v1.stl
sprayhead_v1_BlindPlug.stl
Update 11.07.18
There is now 2 versions of the middle section with clamp connection and Gardena connection, which can be plugged onto a 12mm rod. This means that also higher plants can be sprayed. Added:
middle_section_StaffHolder_Hoseclip_v1.stl
middle_section_StaffHolder_Gardena_v1.stl
Update 03.07.18
I have added some gardena coupling versions to the middle sections. Added:
middle_section_1con_1gardena_v1.stl
middle_section_2gardena_v1.stl
middle_section_1gardena_v1.stl
Update 26.06.18
I have attached some more pictures of the working system.
I make the ground holder still a little stronger and with cross struts.
Now the spray head is available with and without dosing screw. Added:
ground_holder_v2.stl
sprayhead_v2_90dgNOdosage.stl
sprayhead_v2_180dgNOdosage.stl
sprayhead_v2_270dgNOdosage.stl
sprayhead_v2_360dgNOdosage.stl
Update 15.06.18
I have added 90°, 180°, 270°, 360° versions and a dosage option with a screw in all spray heads. Added:
sprayhead_v2_90dg.stl
sprayhead_v2_180dg.stl
sprayhead_v2_270dg.stl
sprayhead_v2_360dg.stl
Happy printing
MFG
Chris
middle_section_StaffHolder_Gardena_v1.stl
1.32 MB
middle_section_GE_Connector_Gardena_v1.stl
1.31 MB
middle_section_3con_v1.stl
867 KB
middle_section_1con_GlueEdition_v1.stl
1.24 MB
middle_section_1con_1gardena_v1.stl
1.38 MB
sprayhead_v2_9090dgNOdosage.stl
2.35 MB
sprayhead_v2_9090dg.stl
2.35 MB
sprayhead_v2_360dgNOdosage.stl
3 MB
sprayhead_v2_360dg.stl
3 MB
sprayhead_v2_270dgNOdosage.stl
2.42 MB
sprayhead_v2_270dg.stl
2.43 MB
sprayhead_v2_180dgNOdosage.stl
2.22 MB
middle_section_GE_Connector_Hoseclip_v1.stl
134 KB
middle_section_3con_GlueEdition_v1.stl
939 KB
middle_section_2con_v1.stl
888 KB
middle_section_1gardena_v1.stl
1.56 MB
ground_holder_v2.stl
81.5 KB
sprayhead_v2_90dg.stl
1.82 MB
sprayhead_v2_90dgNOdosage.stl
1.81 MB
sprayhead_v2_180dg.stl
2.23 MB
middle_section_1con_v1.stl
1.1 MB
middle_section_2con_GlueEdition_v1.stl
1.26 MB
middle_section_2gardena_v1.stl
1.85 MB
middle_section_StaffHolder_Hoseclip_v1.stl
822 KB
sprayhead_v1_BlindPlug.stl
1.1 MB