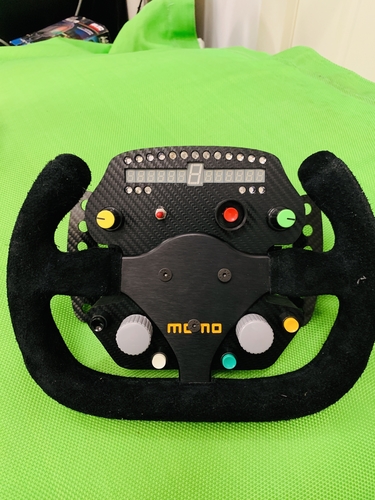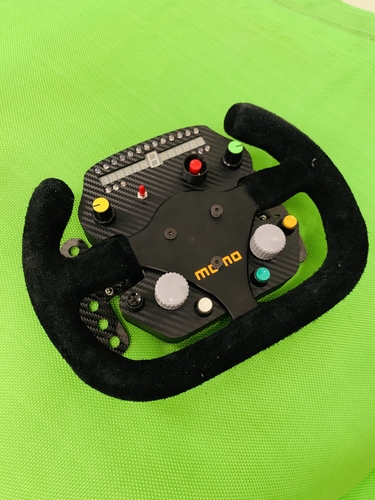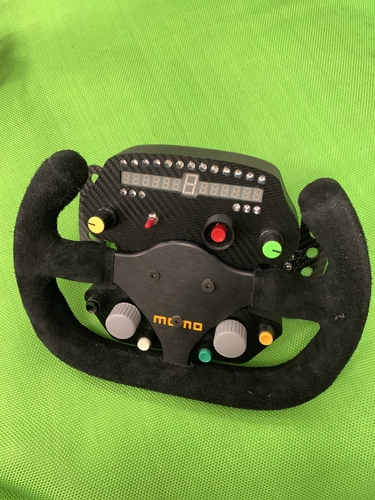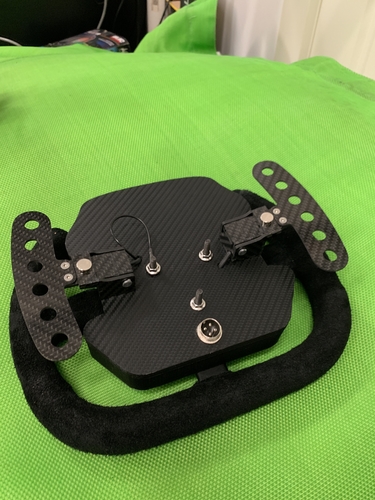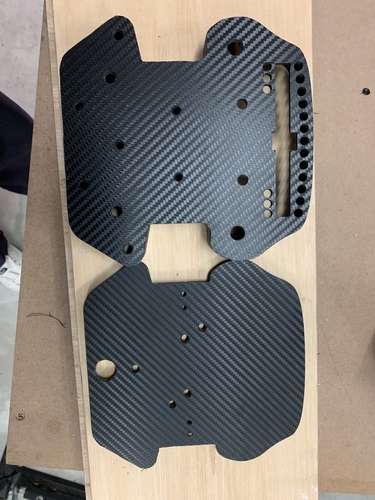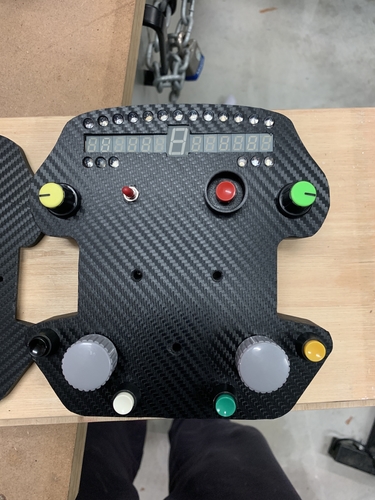 Button Box for Momo Mod 27c 
Wheel compatible with Leo Bodnar SLI Pro shift lights
Uses a 50.8mm diameter hole pattern for quick release mounts. 
Has mounting plates for magnetic shifters to be mounted.
17cm x 16cm dimensions for 3D printer plate sizing.
Included are Switch covers. You can choose wide or normal to your taste.
Print settings:
100% fill 
No supports needed
 0.1mm Layer height
You will require Buttons, switches, rotaries and a Leo Bodnar SLI Pro to finish this project. The box in the picture is covered with carbon fiber vinyl wrap.
Button Plate body.stl
519 KB
Button Plate Cover.stl
146 KB
switch cover wide.stl
420 KB