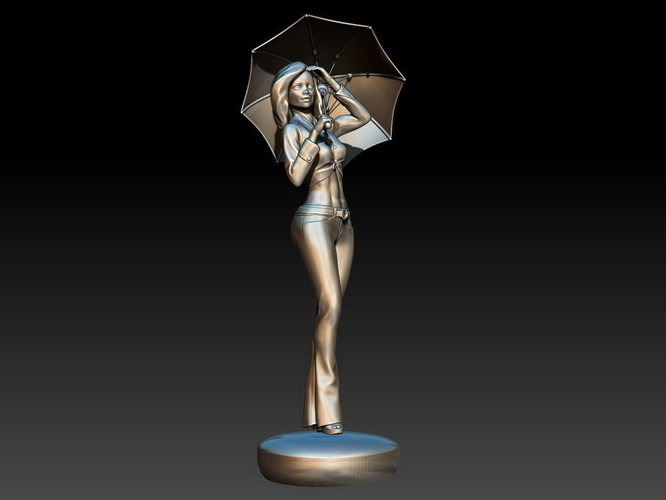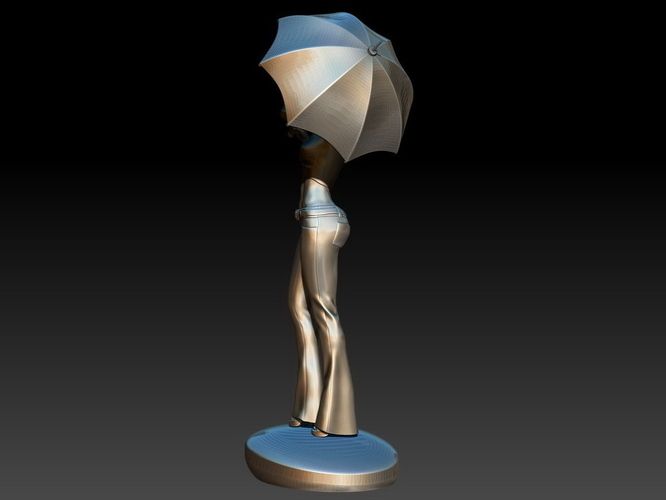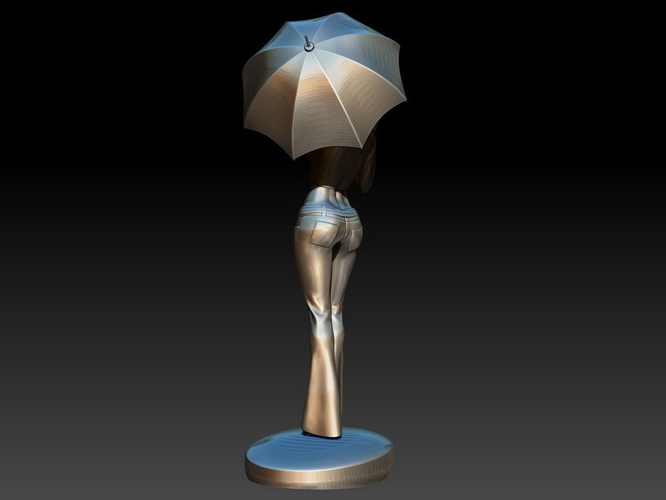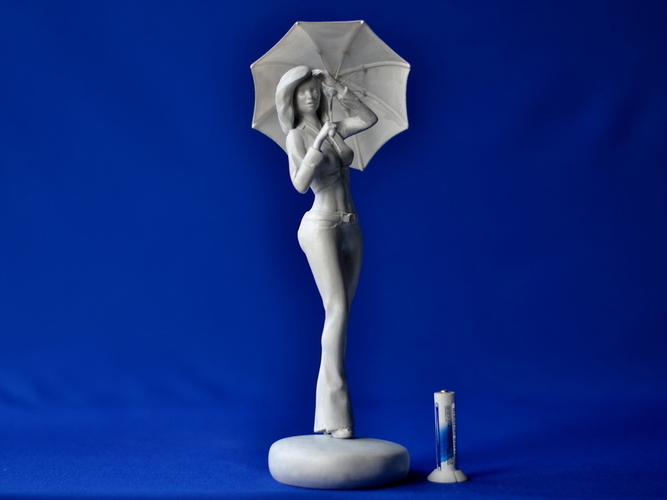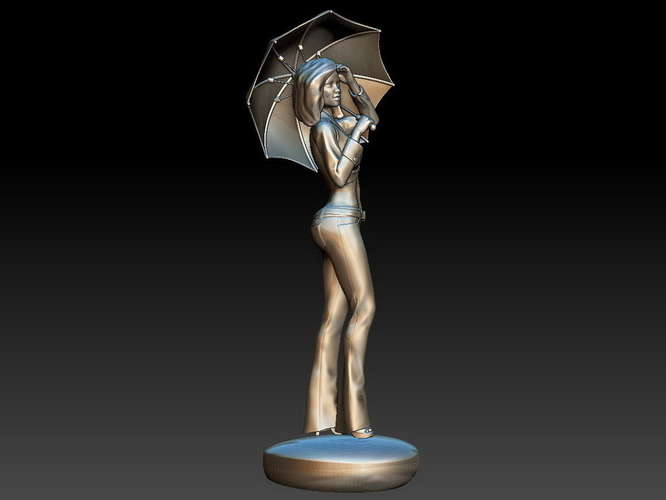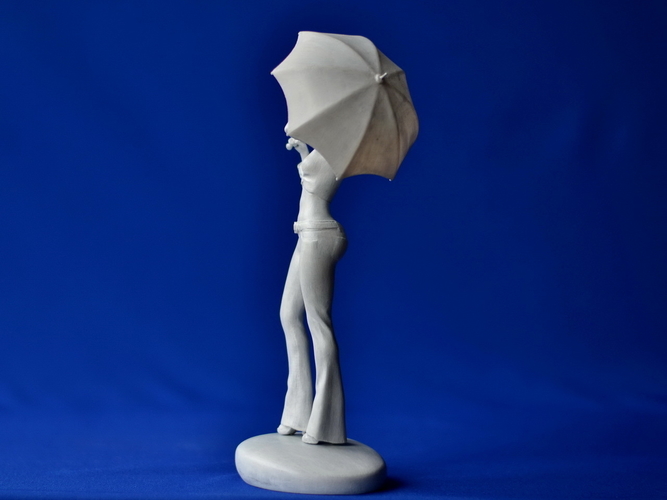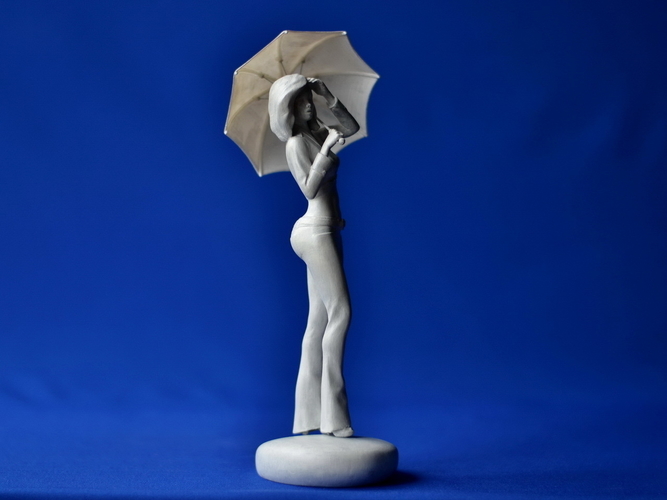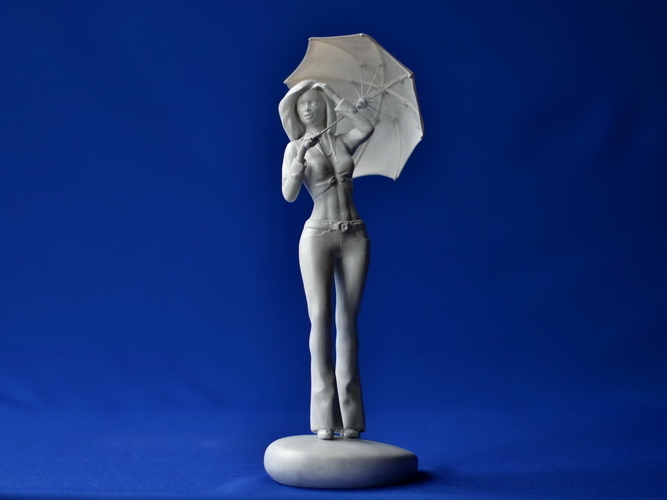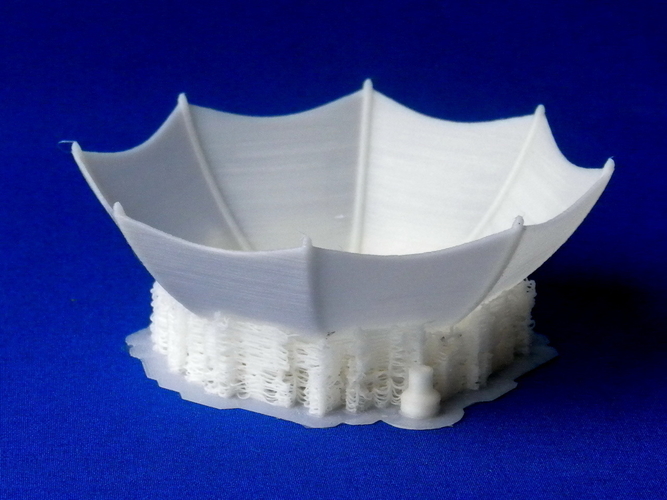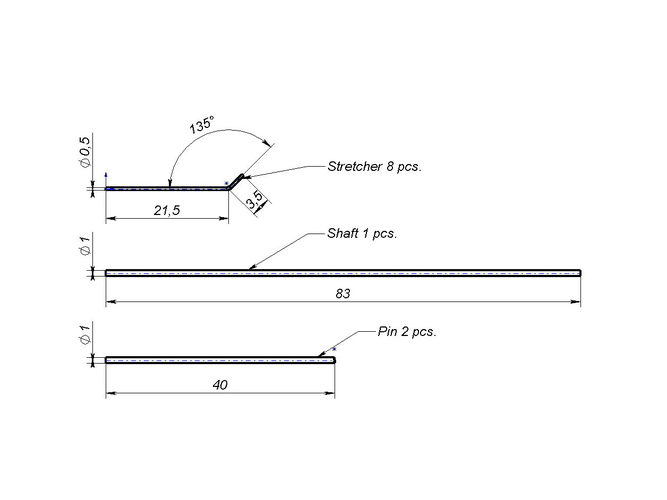 Summer, rain, umbrella, girl...
The girl's figure with the umbrella is made on a scale of about 1/10, but it will look great on a larger scale. This figurine was developed for trouble-free printing on FDM printer. I printed it on the FDM printer Lad-1.0  with a 0.4 mm  nozzle and a 0.1 mm ABS plastic layer height.
Figure height - 183 mm
Figure height with stand - 205 mm
Plastic consumption:
Figure 183 mm height - 60 grams
Stand 22 mm height - 30 grams
Post-processing: grinding, chemical polishing with ethyl acetate. Painting: acrylic enamels and polyurethane lacquer. Painted with brush.
UmbrellaGirls-183.stl
33.8 MB
UmbrellaGirls-Stand.stl
4.45 MB
Umbrella-Runner.stl
292 KB