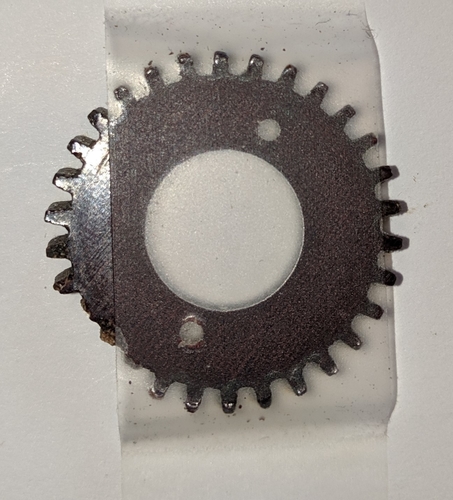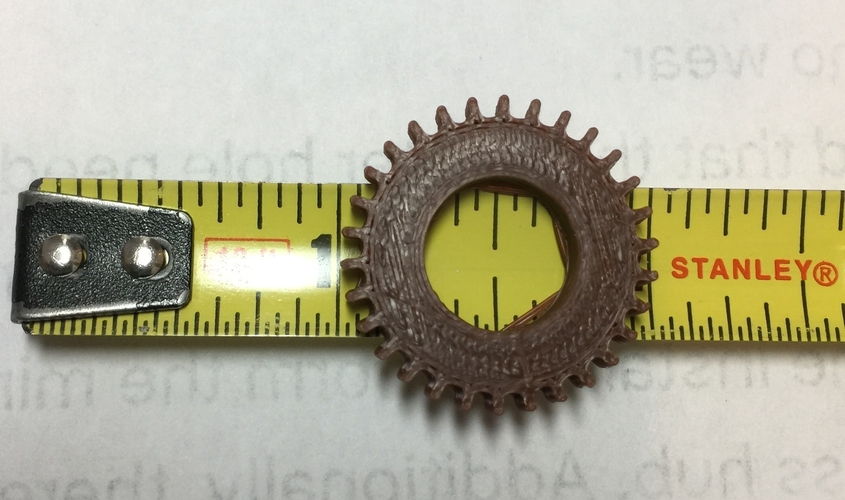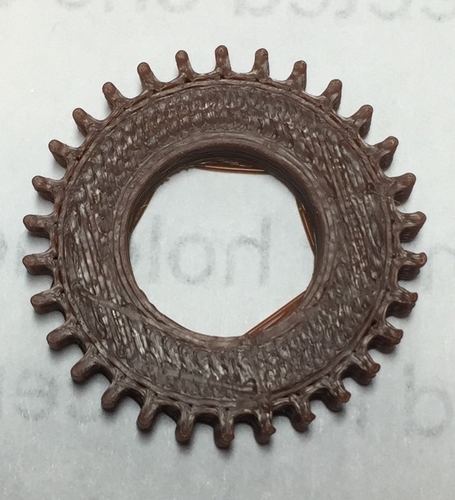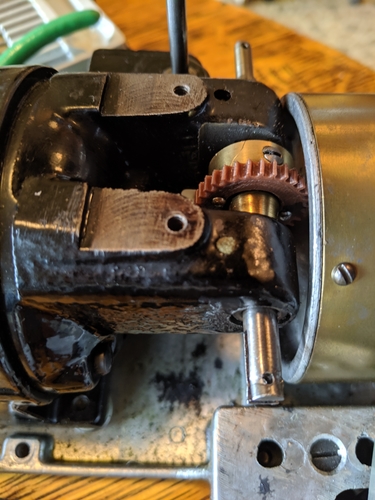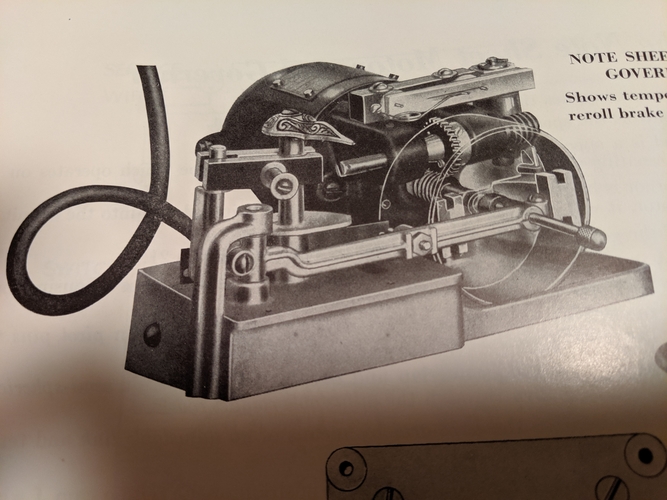 This is a custom designed 2 degree helical gear to replace the fiber gear on the Ampico B drawer motor. I made this for a friend a few years ago and he reports that it works well and runs a long time with no visible wear.  
The center hole is a bit undersized so you can drill it out to match your hub exactly. Additionally there are two small holes on the face of the gear that you will need to drill to attach it. The location of these is not uniform, so these you will have to custom drill also.Use the old gear as a pattern to drill these new mounting holes. 
This gear prints well on a ROBO 3d R2 with no cleanup to the teeth. Best wishes on enjoying your AMPICO piano and all the marvelous music on the paper rolls.
Attached is a photo of an original AMPICO gear with some teeth worn / sheared off. 
Comment from one user: "Your gears are working well. I inspected one that has been heavily used and it showed no wear. In an earlier message I related that the center hole needed adjustment... I now believe that you should leave center hole dimensions as they are. Let the installer perform the minor fitting required to attach it to the brass hub. Additionally, there are two pins that attach the gear to the hub. We had also discussed printing the two attachment through holes... can't be done! The factory apparently did not use a template to place the holes/attachment pins. The installer would have to use the old gear to drill/place the holes in the printed gear. Not difficult."
AMPICO_Helical_Gear_v5_2.0_degrees.STL
179 KB