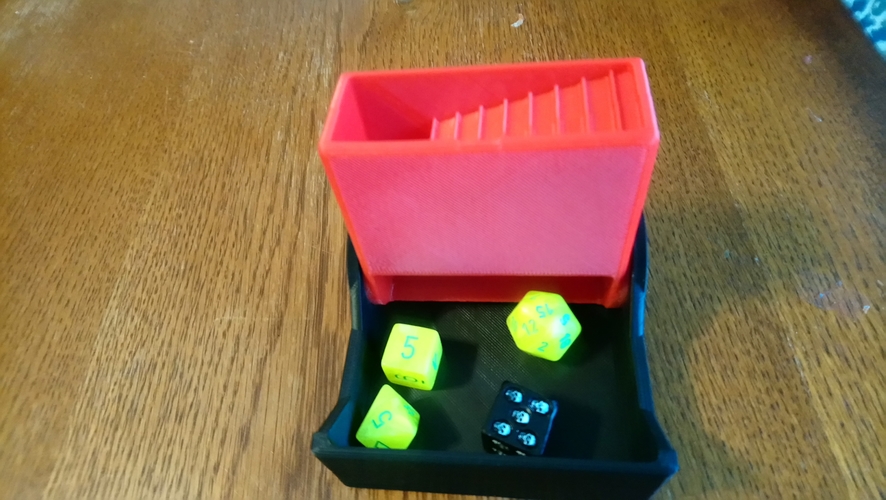 No Prints Yet

Be the first to upload a Print for this Design!
Okay... So... I know the whole folding dice tower thing has been done before. But here's my take on it. The ramps go width wise, to maximize travel distance, and I placed "Speed Bumps" along the ramps to ensure the dice don't just slide, but are forced to roll. The round shape on the bottom helps eject the dice in to the tray. The walls are quite robust making this very sturdy.
After you're done playing you can put your dice in to the tower portion and close it. It snaps shut so it won't open during travel, and there's nowhere for the dice to go. I tested it with my original set of dice from way back when a set was still 9 dice instead of 7 (had 3 D6's instead of one) and they all fit with ample room left over for even more.
I've included a file with the D&D logo as depicted in the pic from my own print, as well as one that's plain if either you don't like the logo or play a different game.
Hope you enjoy.
Dice_Tower_1_D&D.stl
351 KB