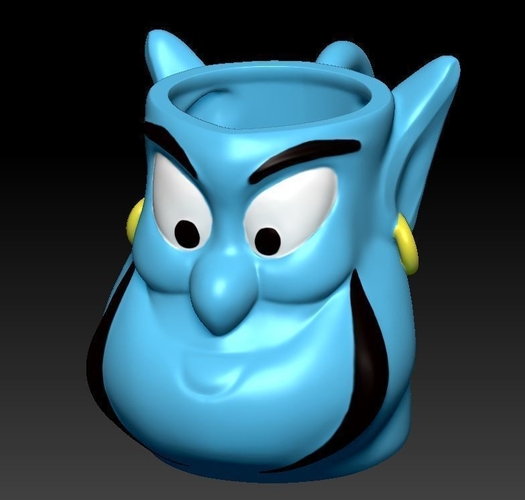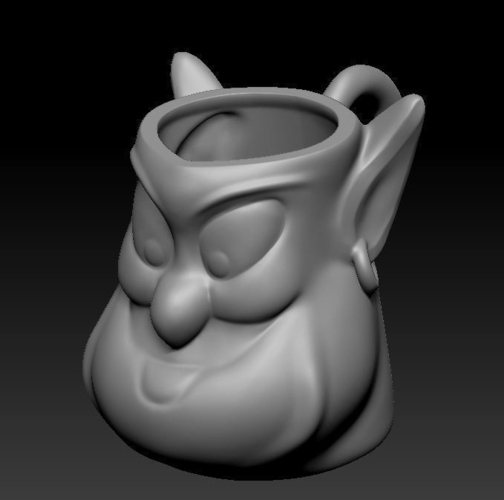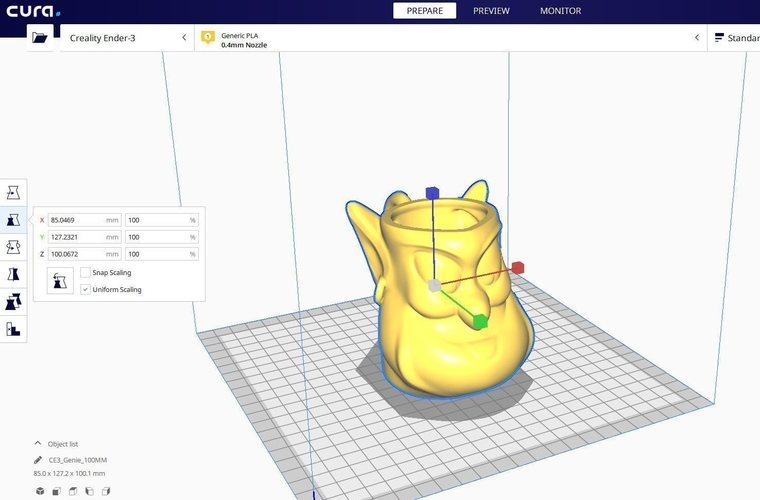 This is Genie from Aladdin.
It is in the shape of Cup where you can put some of your belongings link pen, pencil, brush etc.
There are 2 stl files , one is 75MM and another is 100MM.
This model can be printed without any supports for FDM printer.
It can be also printed without any issue in SLA/DLP printer like Anycubic Photon.
Support me by downloading this model.