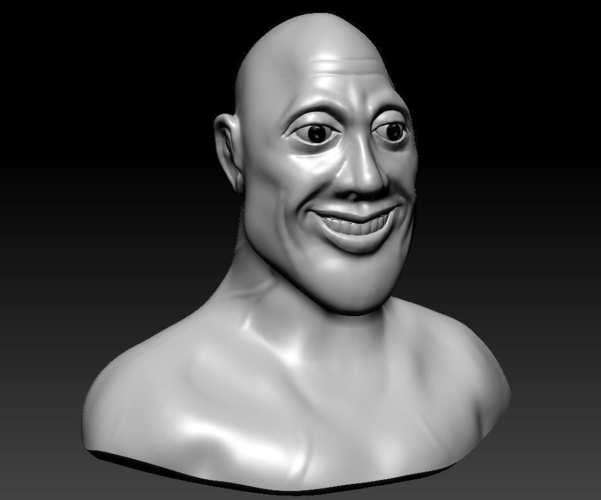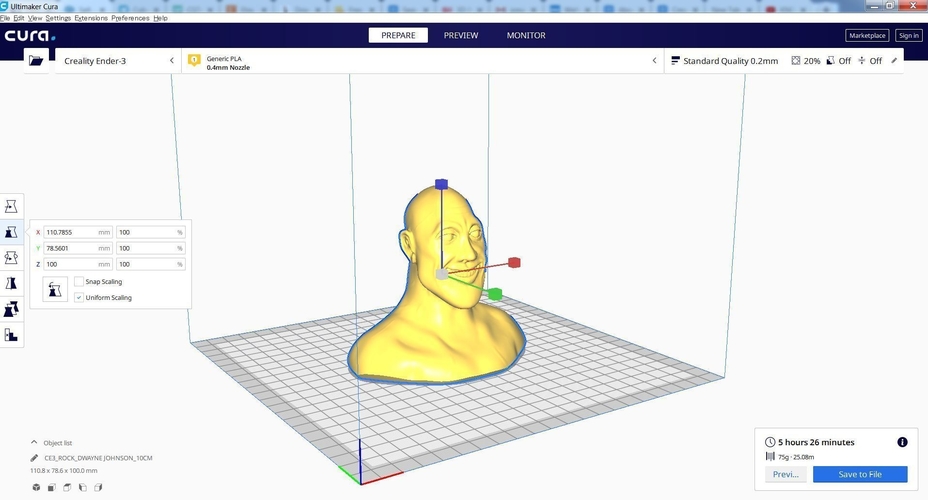 This is the stylized bust of Rock-Dwayne Johnson.
There are 5 stl files, two for FDM printer like Creality CR-10 and three for SLA/DLP printer like Anycubic photon.
For Resin print, please use hollow model (understood from the stl file name)to reduce the material cost.
There are 2 size choices(10cm and 15cm) for FDM 3D printer.
There are 3 size choices for Resin Printer(7.5cm, 10cm and 15cm).
For Anycubic photon and most of the DIY DPL printer, use 75MM model.
Check video for Turntable.
https://www.youtube.com/watch?v=fvHqfqw0aKg
If you encounter any problem in printing, message me so that i can reiterate the model as per your need.
ROCK_DWAYNE JOHNSON_HOLLOW_75MM.stl
17.5 MB
ROCK_DWAYNE JOHNSON_10CM.stl
17.1 MB
ROCK_DWAYNE JOHNSON_HOLLOW_15CM.stl
17.5 MB
ROCK_DWAYNE JOHNSON_15CM.stl
17.1 MB
ROCK_DWAYNE JOHNSON_HOLLOW_10CM.stl
17.5 MB