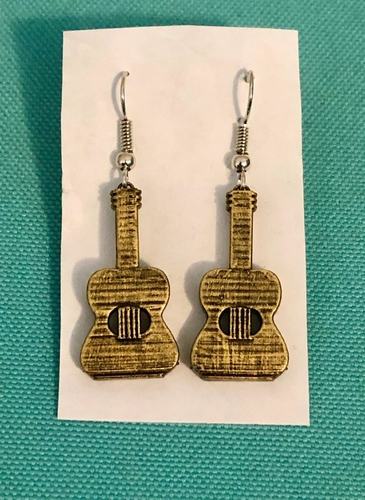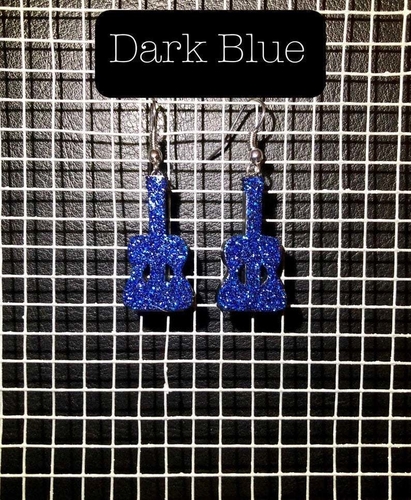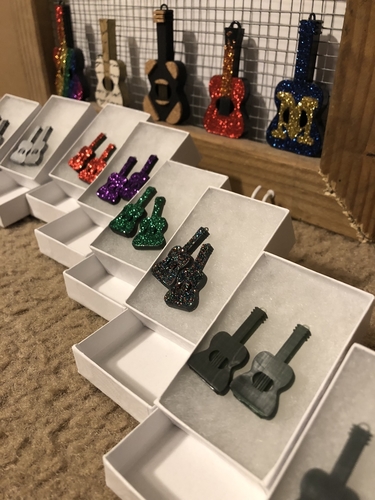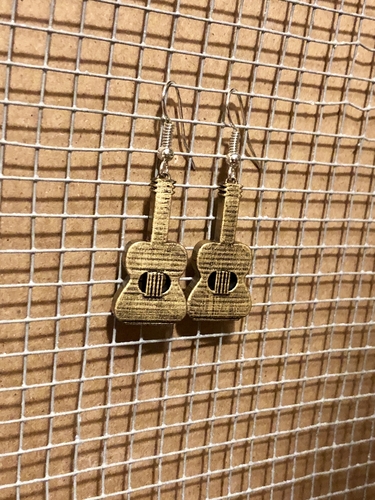 Beautiful little guitar earring/necklace models. Two STL's are included, which rotate the ring used to clip or hang the model from an earring or chain depending on desired orientation when hanging.
Models scale easily so if different sizes are preferred. Enabling you to easily scale it up to a necklaced sized pendant. We've included examples in the pictures showing finished post production samples, which my wife sells in her etsy shop located here:
https://www.etsy.com/shop/IntriguingTrinkets
If you happen to have any questions of potential requests with the model or future model requests, please contact me through my site at: https://3dcdesign.com.
Thanks!
Print Details: Printers: Beam3d Prism and Anycubic Photon Layers: 0.05mm/50 Micron Material: Beam3d & ESun UV Resins
Model examples printed on MSLA style printers w/ 0.05mm layers, no supports required. Depending on size/scale of the model, FDM printing could be possible with ideal settings & proper print profile.
3DCDesignGuitarEarringV1.stl
232 KB
3DCDesignGuitarEarringV2.stl
232 KB