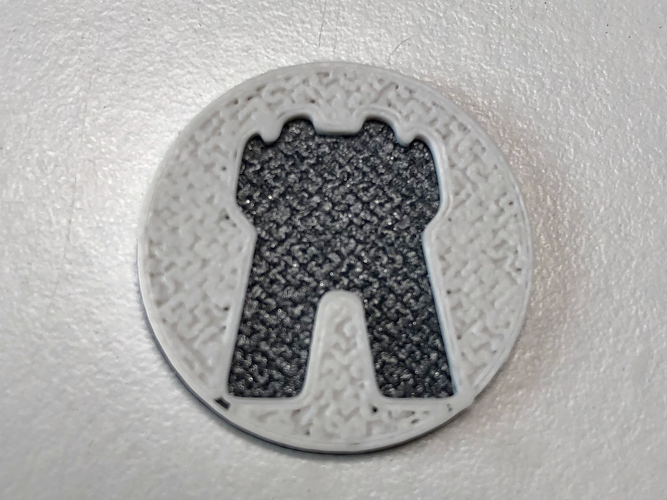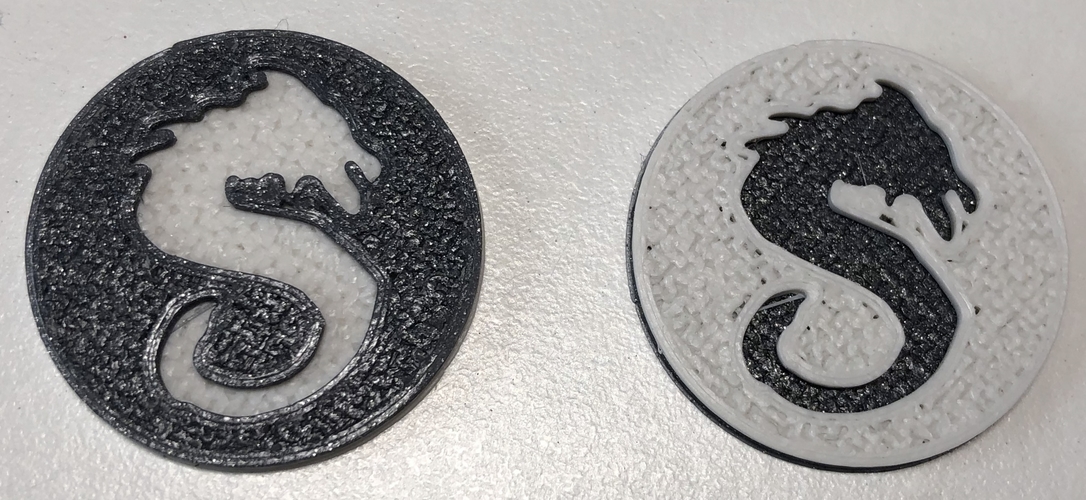 These coins have been made for the Legends Untold games. They can be used to mark a card as exhausted. It's a bit more practical than turning them 90 degrees. 
You can have fun with the slicer and print them with two colours, the first 1mm using one colour and the 2nd half using another. It can make the logo really pop. Experiment a little with various top and bottom layer patterns for other fun effects.
The coins were designed in Autodesk Fusion 360 and can be downloaded here:
The dragon and tower logos are both copyrighted and trademarked by Inspiring Games.
Dragon Coin 25mm v1.stl
449 KB
Tower Coin 25mm v1.stl
207 KB