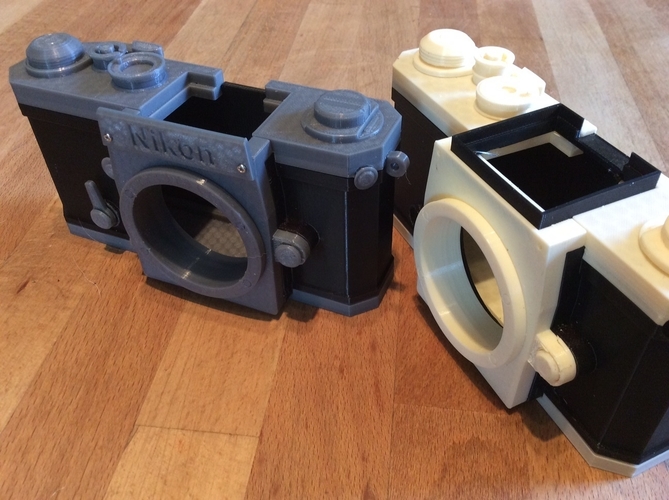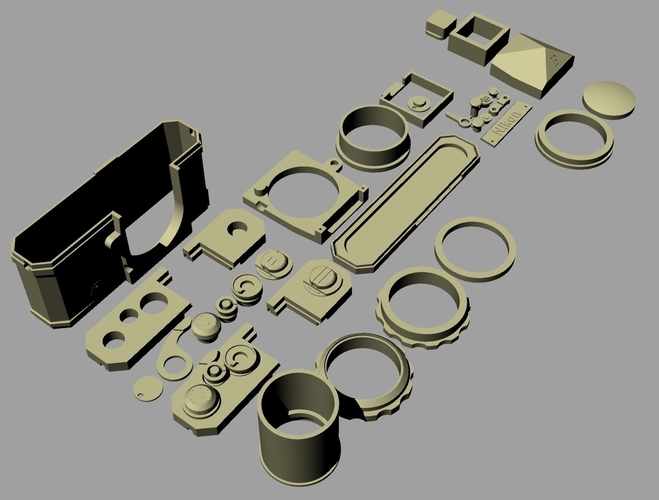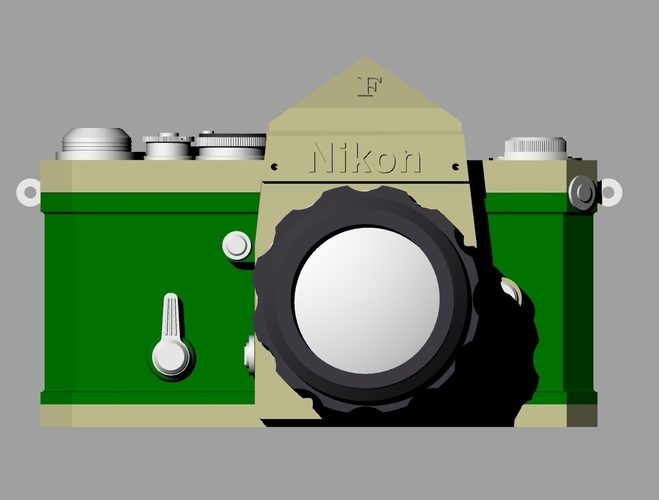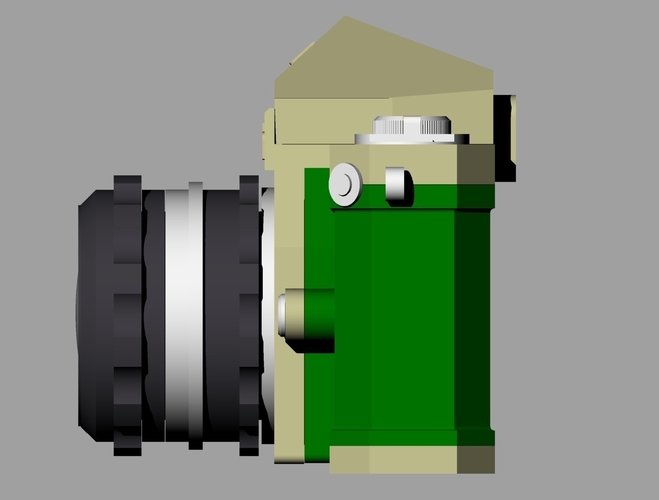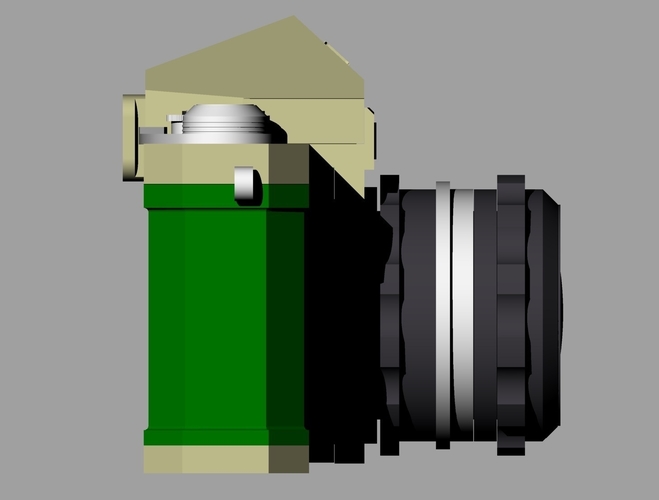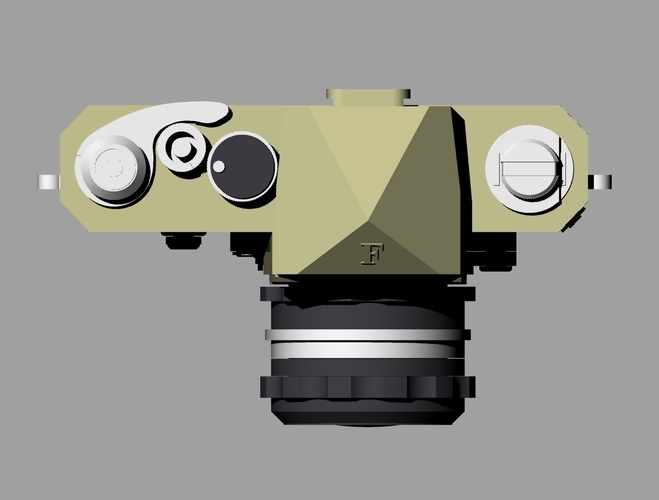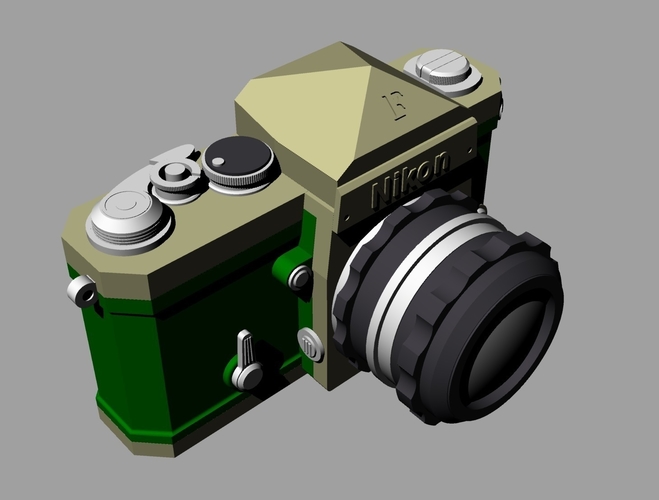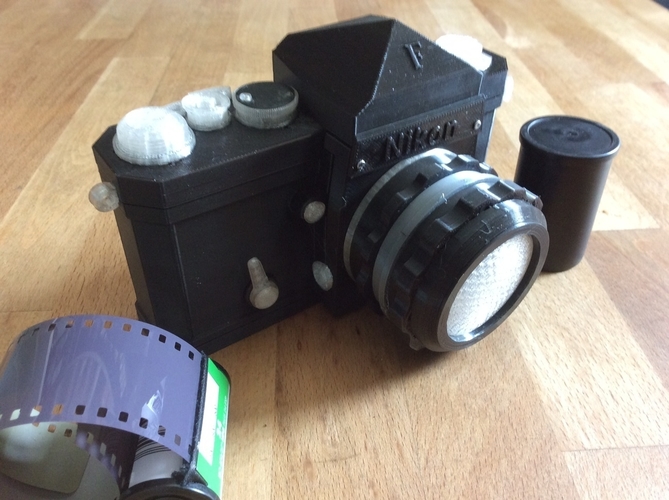 No Prints Yet

Be the first to upload a Print for this Design!
Build yourself a model of a Nikon Camera.
The parts snap together with minimal effort although you might find you have to slightly trim some parts. 
There are two versions of the top: one is complete with knobs - change filiment for different colour, the other top has separately printed knobs.
You'll need two small screws to attach the nameplate. Minimal support for all parts. Printed in PLA on Creality CR10 @210/60. 
Expect a Leica at some point {Sept 2019}
Nikon F base etc.stl
2.13 MB
Nikon F Combined Tops.stl
19.4 MB
Nikon F Finder.stl
3.58 MB
Nikon F LENS 1.stl
1.58 MB
Nikon F LENS 2.stl
1.16 MB
Nikon F nameplate.stl
230 KB
Nikon F small pieces.stl
3.7 MB
Nikon F Speed Top.stl
121 KB
Nikon F Top Knobs.stl
10.7 MB