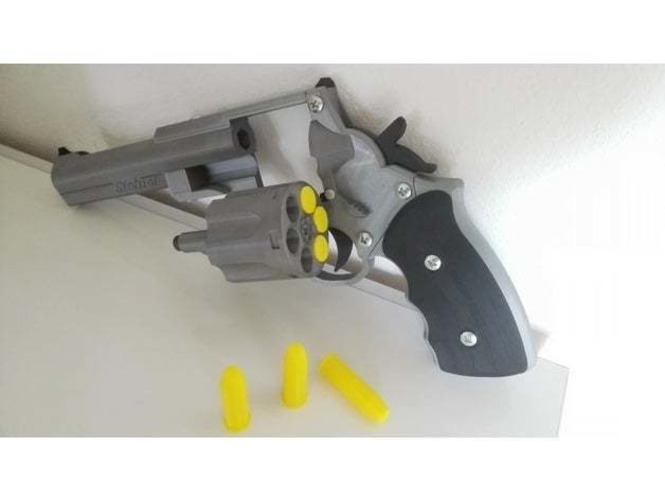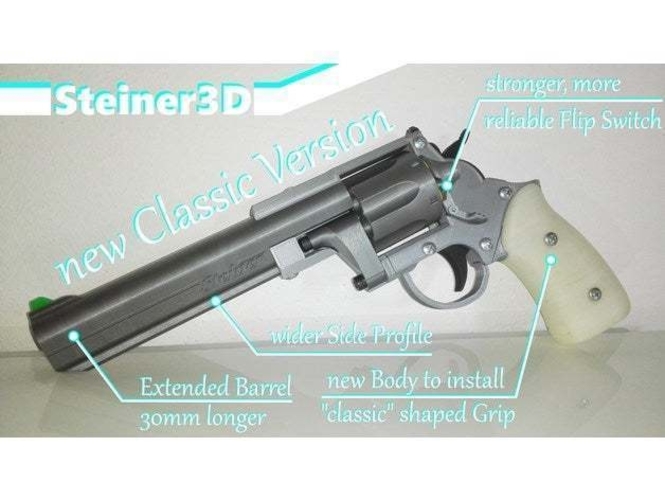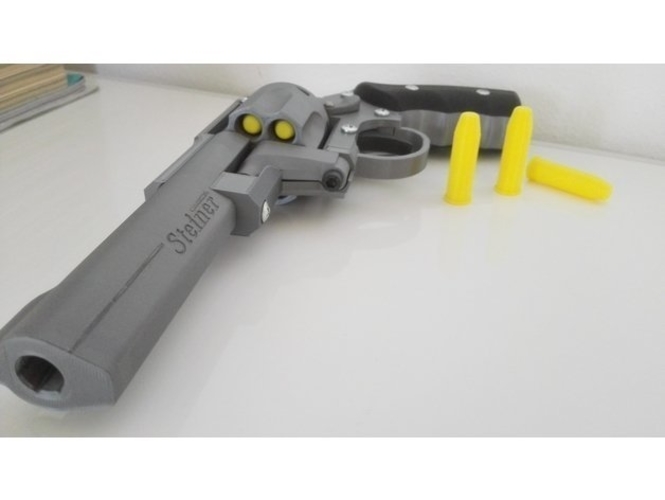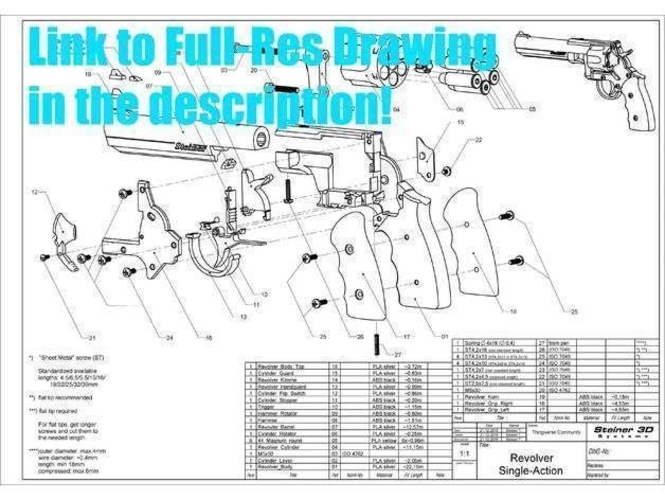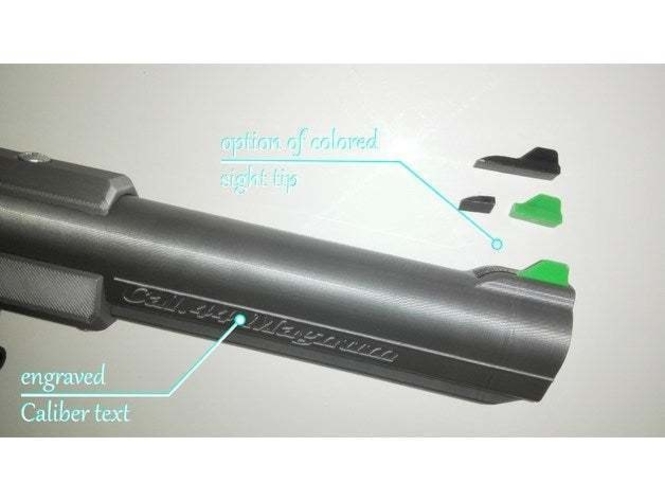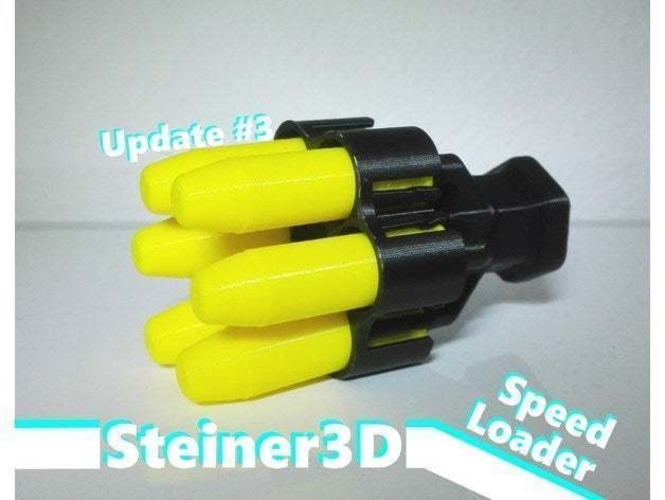 No Prints Yet

Be the first to upload a Print for this Design!
ATTENTION! This is not a real gun! It cannot shoot and it was never meant to do so! There is no firing pin and the space where it would theoretically be is needed for my internal mechanics anyway.... Call it what you want, to me it's a harmless toy, a show piece, a prop, a cosplay item or whatever. But keep in mind, it may look real to people who are not aware of that. Therefor it's obviously a bad idea to carry this thing in public. However, just the fact that I feel like I have to tell you that, is already pretty sad...
Now that we discussed that: Check below for more information, requirements, issues you may encounter and how to fix the more common ones, and more! I know the description somehow escalated over time and got kinda huge, but hey, trust me, if there is anything wrong with the print or you have a question, it is for 99% sure already covered in one of the sections below!
revolver_korn_bicolor_fixing.stl
12.5 KB
revolver_handguard.stl
70.8 KB
revolver_grip_classic.stl
1.47 MB
revolver_barrel_extended_thin-notext.stl
582 KB
disp-stand_support_right.stl
38.2 KB
disp-stand_base.stl
22 KB
cylinder_flip_switch.stl
635 KB
44_magnum_round.stl
291 KB
cylinder_guard.stl
105 KB
cylinder_lever.stl
412 KB
cylinder_rotator.stl
330 KB
cylinder_stopper.stl
31.2 KB
disp-stand_label.stl
671 KB
disp-stand_support_left.stl
43.8 KB
hammer_brimmed.stl
225 KB
hammer_rotator.stl
72.8 KB
revolver_barrel.stl
1000 KB
revolver_barrel_extended.stl
985 KB
revolver_barrel_stubby.stl
259 KB
revolver_barrel_thin-notext.stl
578 KB
revolver_body_classic.stl
761 KB
revolver_body_top.stl
304 KB
revolver_cylinder.stl
465 KB
revolver_grip_left.stl
255 KB
revolver_grip_right.stl
254 KB
revolver_kimme.stl
2.23 KB
revolver_korn_bicolor_tip.stl
215 KB