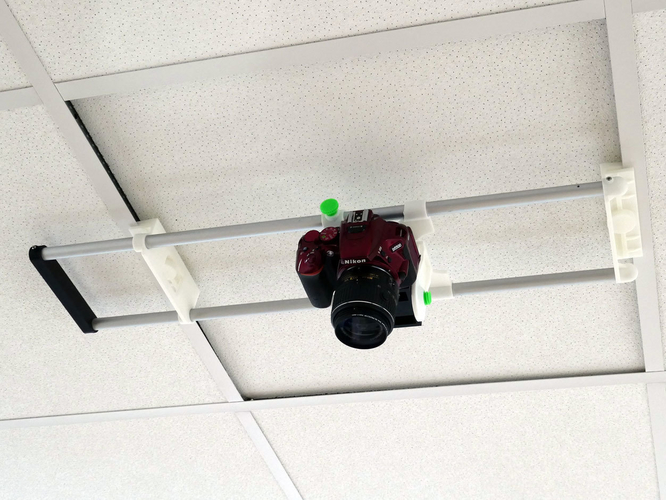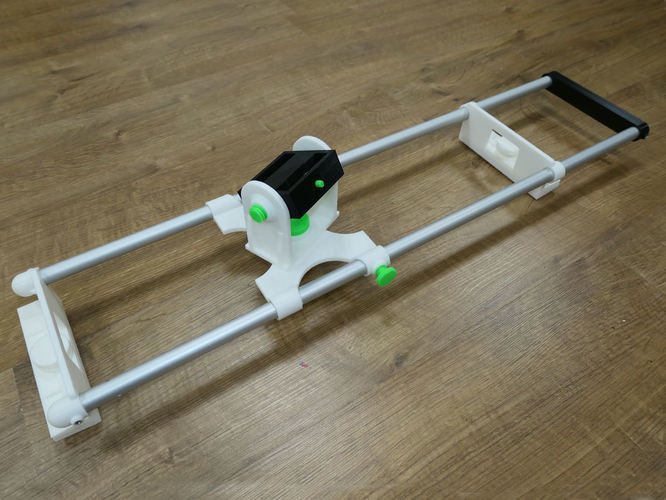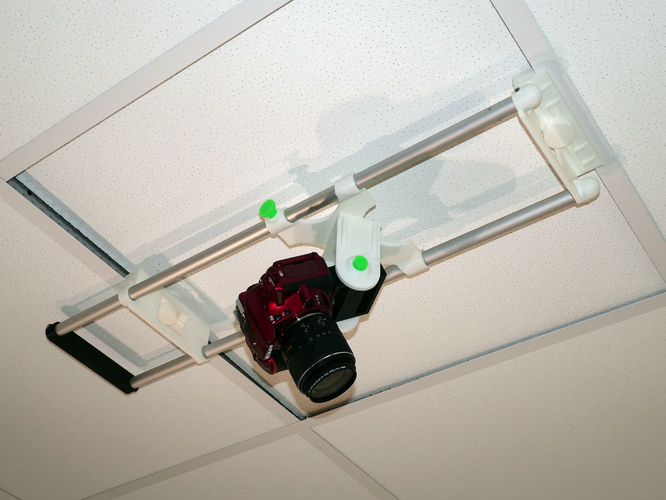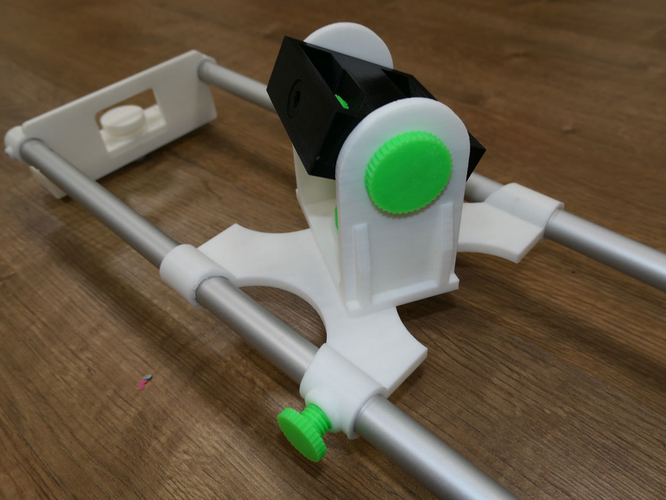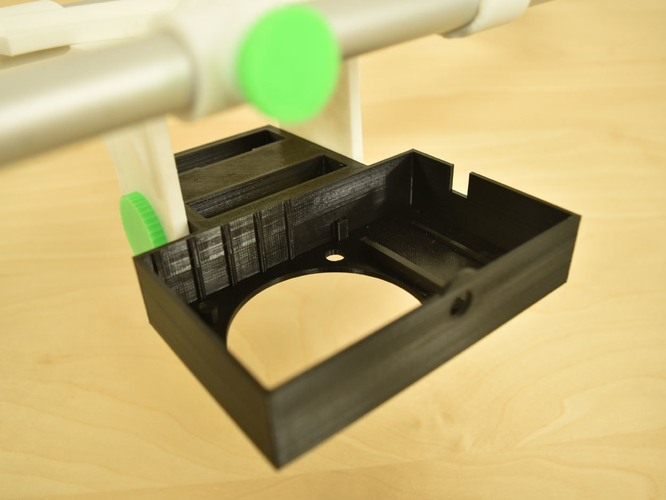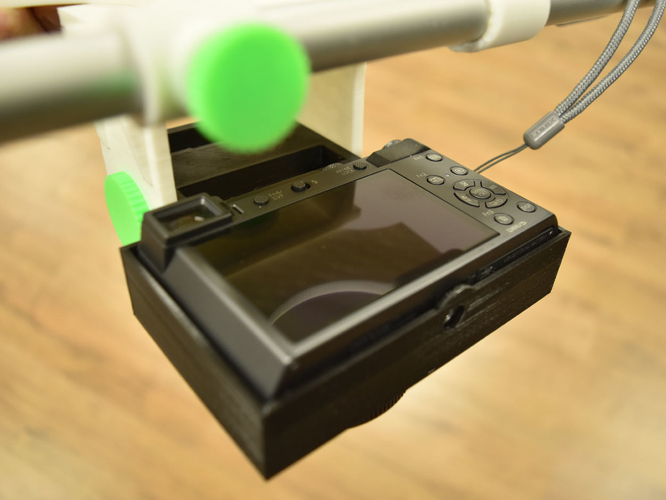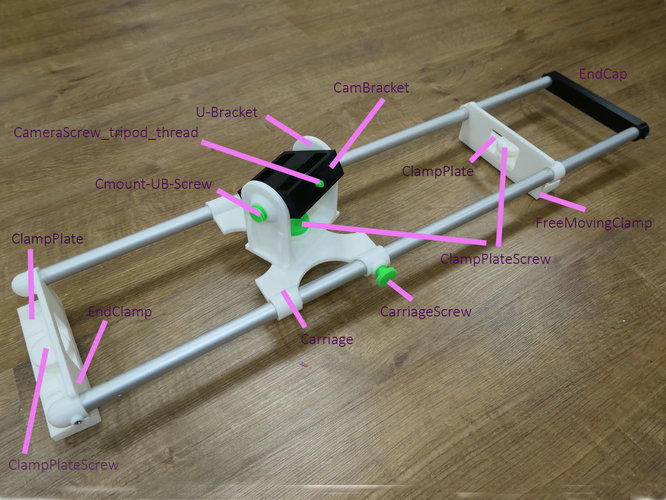 No Prints Yet

Be the first to upload a Print for this Design!
A camera mount that clamps to the 600mm ceiling tile grid that is common in commercial offices and buildings.
This was designed and built to allow a camera to be mounted directly overhead to shoot detailed product videos.
The camera carriage is movable and adjustable to allow filming directly downward or at an angle. It is useful to have a camera that can be remotely controlled.
It is fully 3D printed apart from two 16mm diameter aluminium tubes that need to be about 700mm in length. You should be able to purchase 16mm aluminium tubing from eBay sellers or AliExpress. The EndCap and EndClamp are held in place on the tubes by using 4 x No4 self tappers (drill a 2mm pilot hole)
A camera can be mounted using its tripod bush. They is an STL file for a tripod screw to achieve this but it may be recommended to source a proper metal screw as a 3D printed screw could break, especially if over tightened. If you do 3D print the screw, then use a high infill of over 60% and always use a strap on the camera secured to the frame for security in case the camera falls.
I use it with a DSLR, but I also have a Panasonic TZ200 so there is also a dedicated bracket for the TZ200 included.
Extra Materials Needed
4 x No4 self tappers
2 x 700mm in length 16mm Aluminium tubing
CameraScrew_tripod_thread.stl
754 KB
ClampPlateScrew.stl
2.73 MB
Cmount-UB-Screw.stl
775 KB
FreeMovingClamp.stl
476 KB
PanasonicTZ200Bracket.stl
275 KB