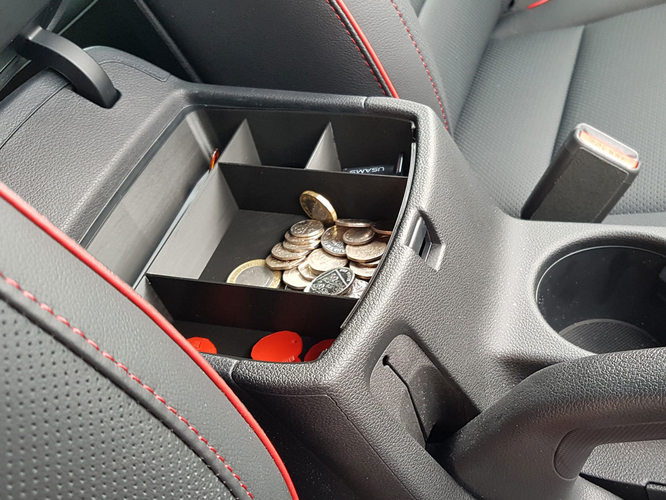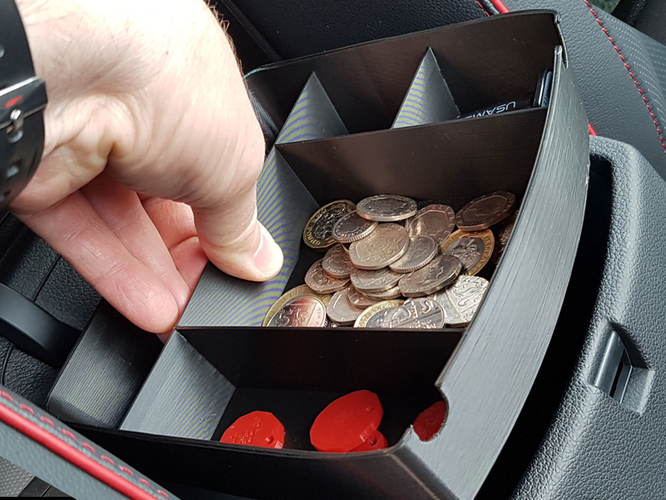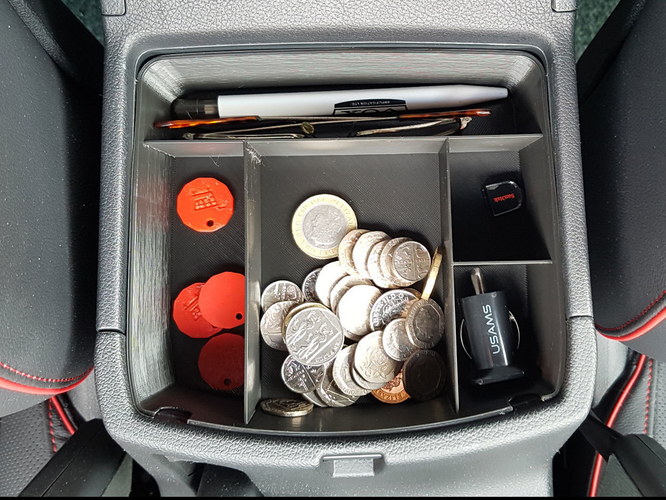 An accessory and small item tray that sits at the top of the centre storage console in a Kia Sportage.
The Kia Sportage has large centre storage container with a lift up padded lid. It's great for larger items but not so great from small items like coins, spectacles, USB drives, pens etc. So I design this to fit in at the top of the storage space for smaller items. It lifts out and there is still plenty of room under it for larger bits and pieces.
It fits a 2019 right-hand drive manual with hand brake but I can't see why it wouldn't fit a left-hand drive, manual/auto. Not sure if it will fit previous versions back beyond 2016.
SportageStoreTray.stl
278 KB