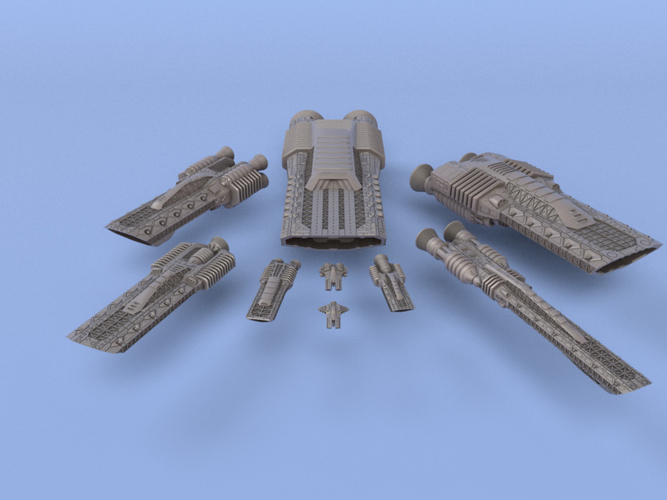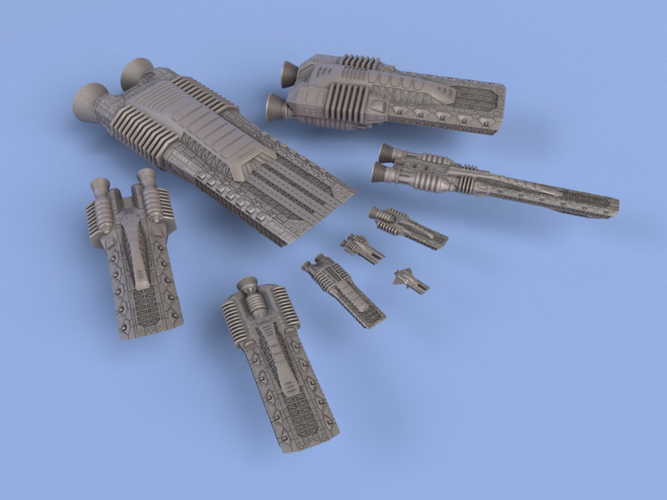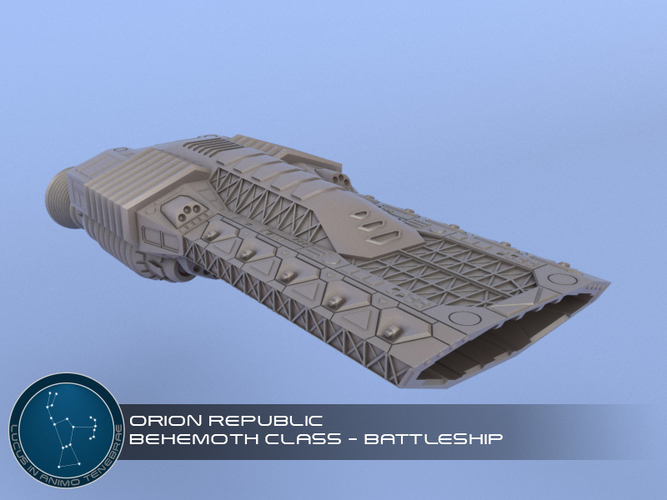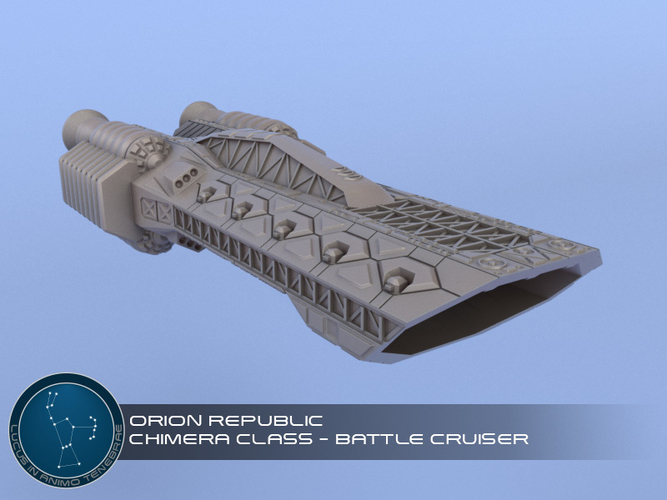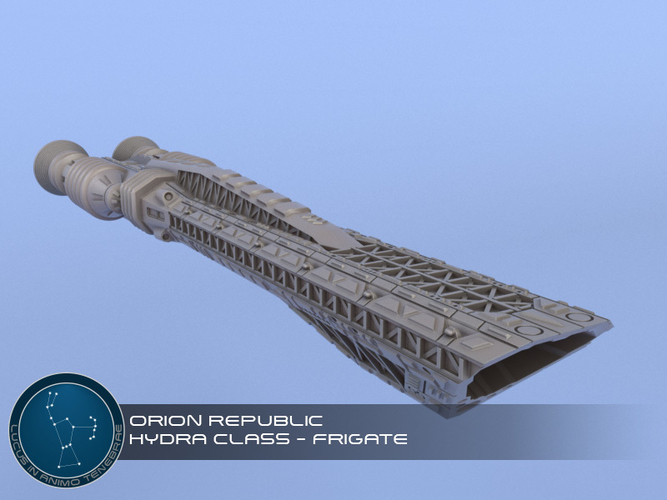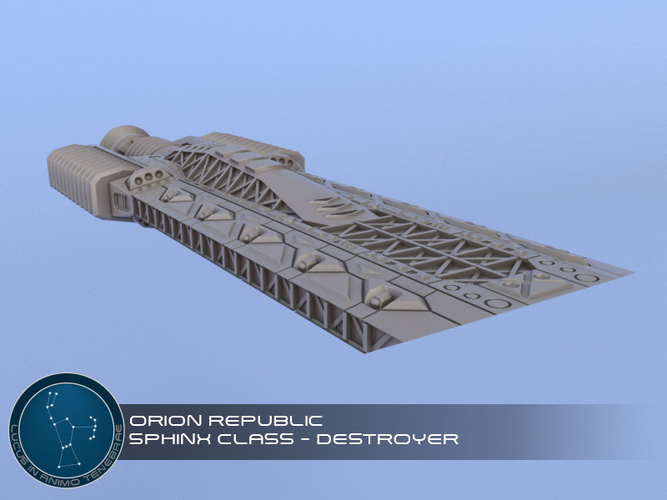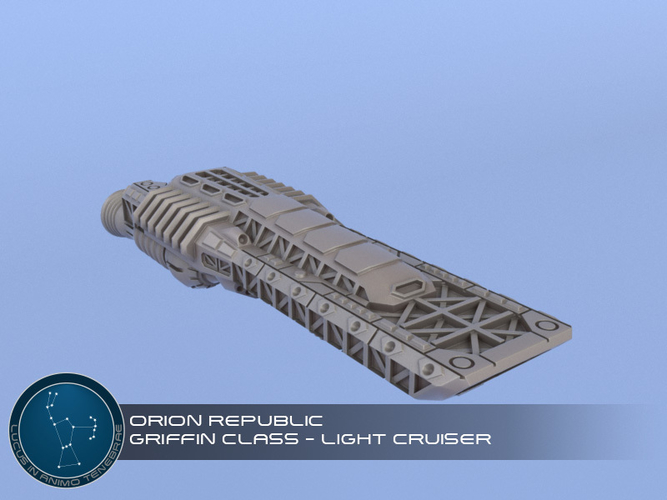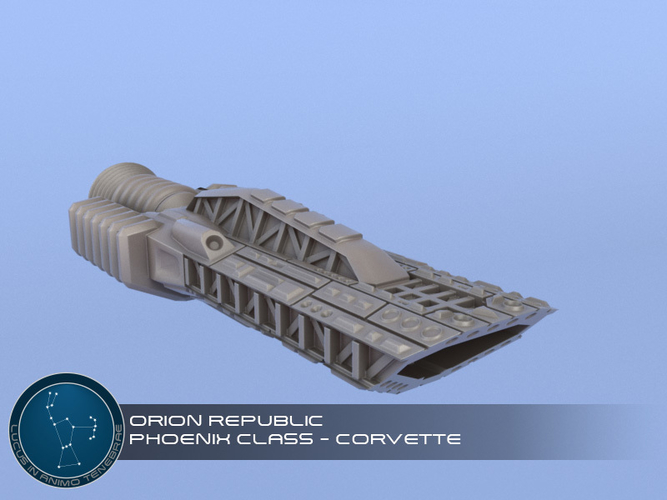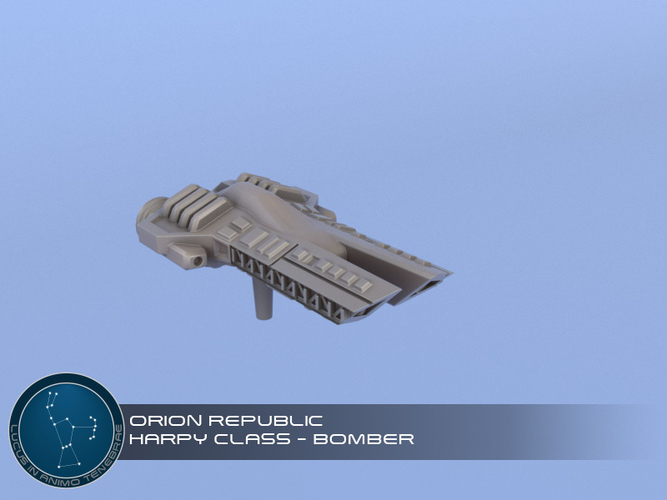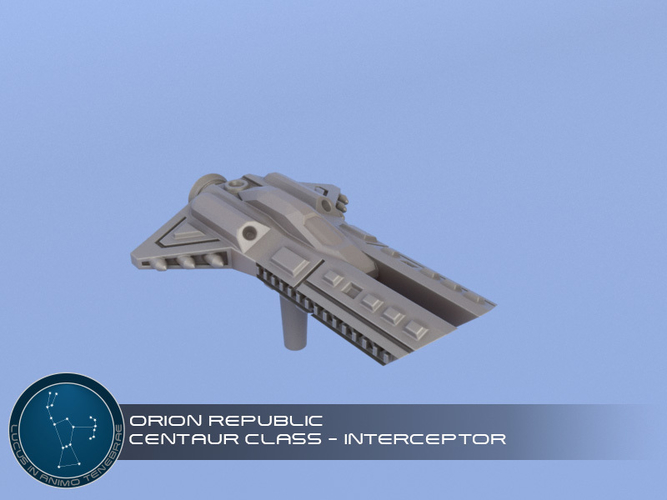 No Prints Yet

Be the first to upload a Print for this Design!
The Lore:  The Orion Republic was the first Terran colony to proclaim independence from the home world.  With fertile resources and a plethora of planets available for expansion, they quickly rose to become a galactic superpower.  Now they defend their territory as the galactic expansion of multiple civilizations threatens their borders. 
This set of models was developed for use with the tabletop space warfare game, Full Thrust, although it is compatible with the Star Wars Armada system.  It is fully compatible with my Course Heading Stand, also for purchase on Pinshape.  The small craft have a 2mm peg attached to their bases for mounting.  Additionally, the non-keyholed models have been included.  I've include two model files of the "keyhole" attachment point in case you want to scale the models down for your printer.  These have all been scaled to and successfully printed using an Ender 3 using a raft and supports.  These were mainly designed for fun for our personal games, but feel free to use them as you wish.
Happy gaming!
Keyhole_NEGATIVE.stl
47.9 KB
Keyhole_POSITIVE.stl
77.4 KB
OR_Carrier_NoKH.stl
5.57 MB
OR_Battleship.stl
3.27 MB
OR_Battleship_NoKH.stl
3.25 MB
OR_Battle_Cruiser.stl
6.33 MB
OR_Battle_Cruiser_NoKH.stl
6.32 MB
OR_Destroyer_NoKH.stl
2.18 MB
OR_Light_Cruiser.stl
1.88 MB
OR_Light_Cruiser_NoKH.stl
1.9 MB
OR_Corvette_NoKH.stl
1.54 MB
OR_Bomber_NoPG.stl
1.81 MB
OR_Interceptor.stl
843 KB
OR_Interceptor_NoPG.stl
830 KB