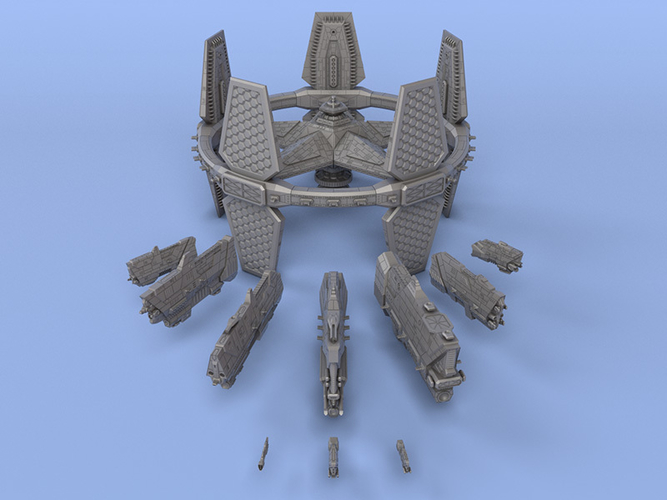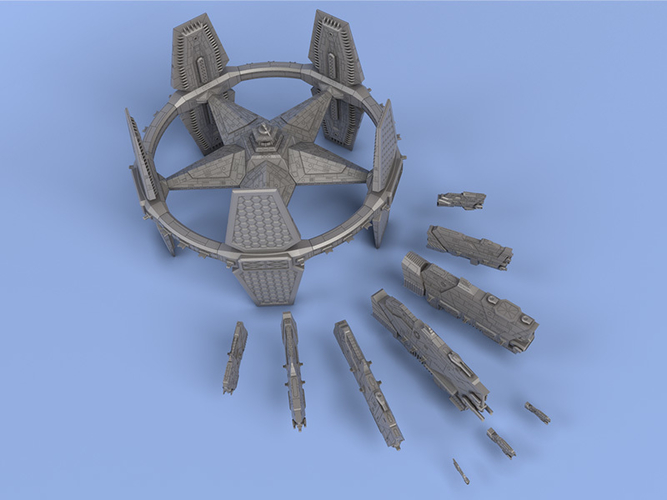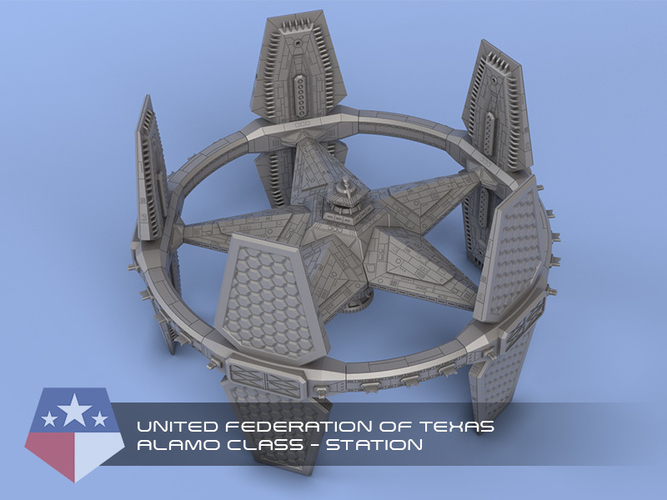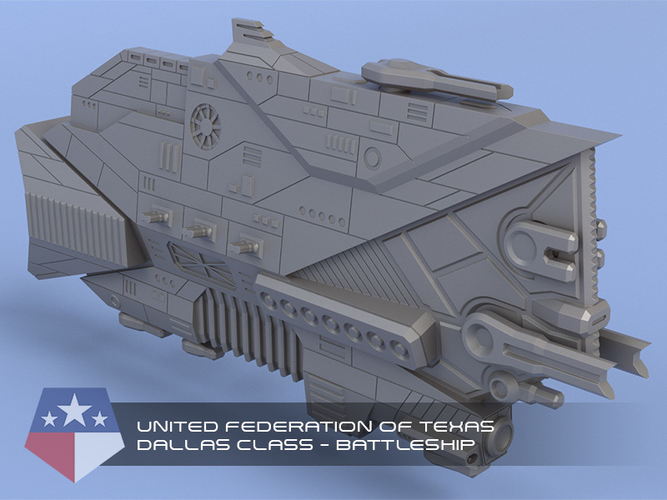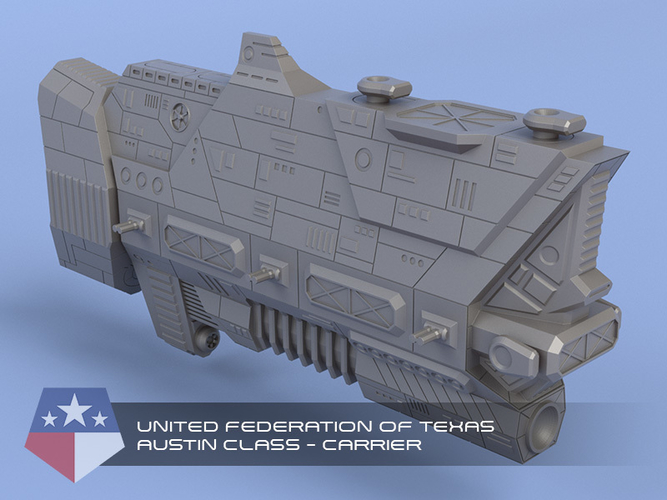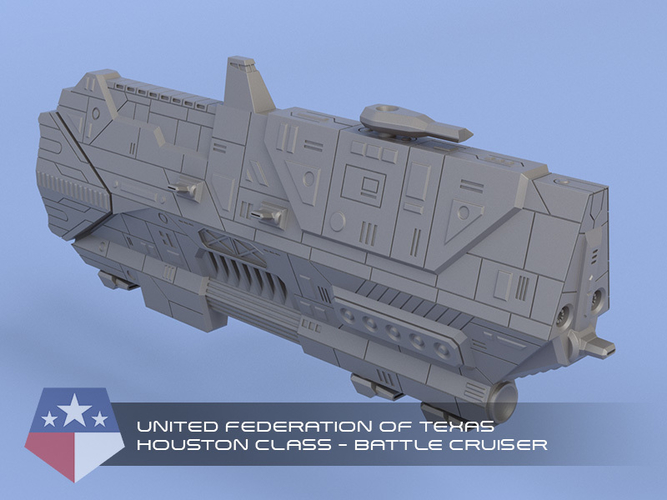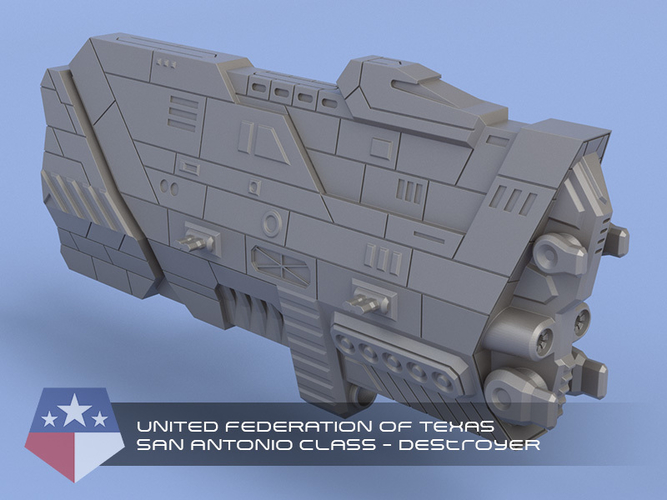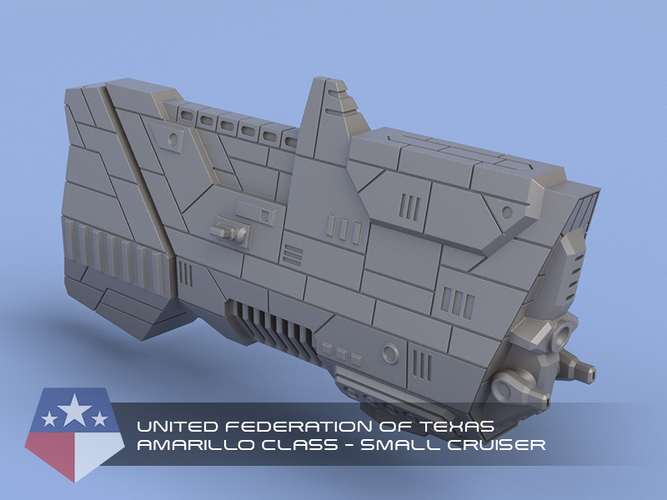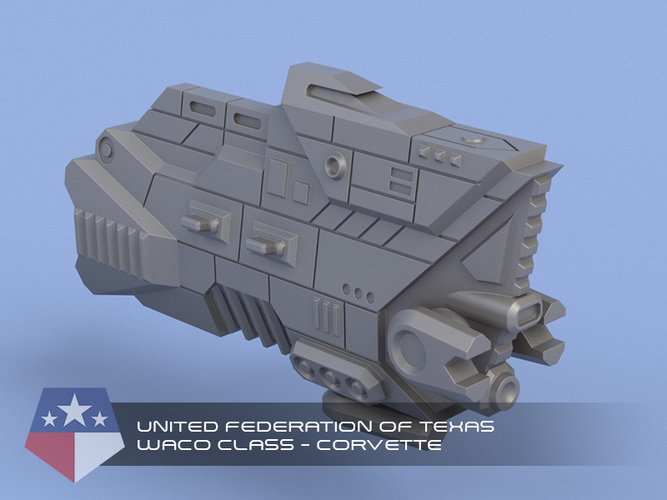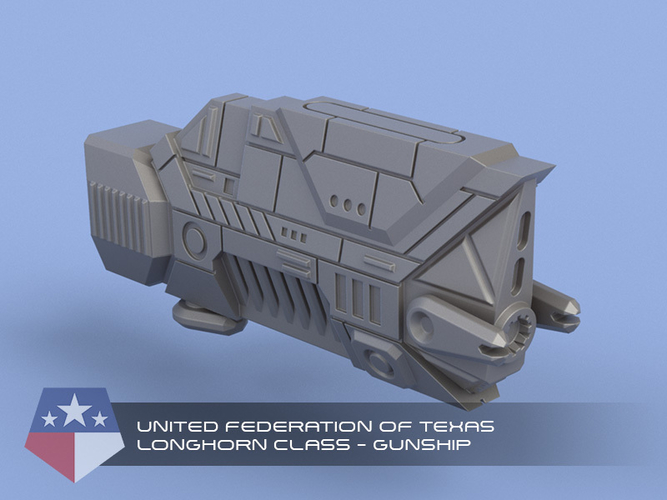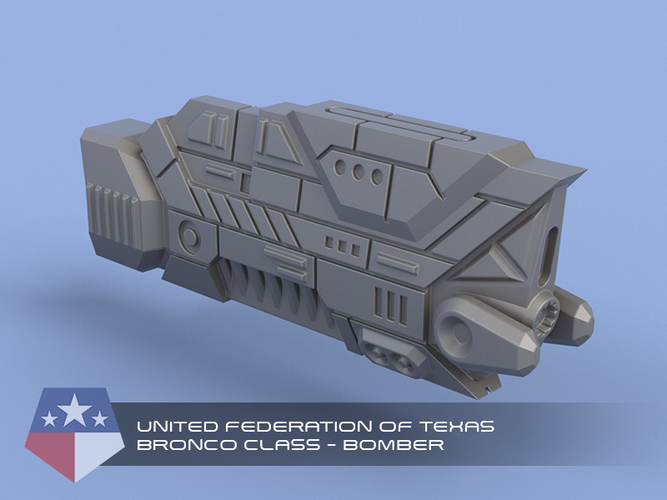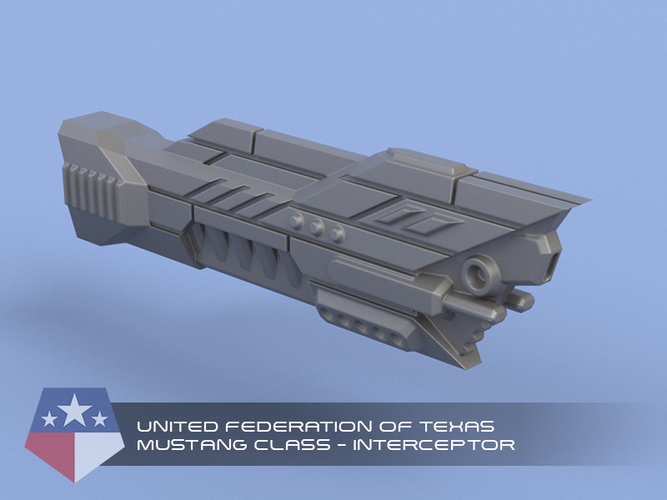 No Prints Yet

Be the first to upload a Print for this Design!
The Lore: In the early 21st Century, in the midst of political and economic turmoil, the state of Texas officially seceded from the United States.  Bolstered by a vibrant economy and already possessing a working space program, they were one of the few early space powers when humans began to reach out into the solar system.  With the advent of faster than light travel, the colonial relocation of Texas to Deep Space established them as a contender for galactic expansion. 
This set of models was developed for use with the tabletop space warfare game, Full Thrust, although it is compatible with the Star Wars Armada system.  It is fully compatible with my Course Heading Stand, also for purchase on Pinshape.  The small craft have a 2mm peg attached to their bases for mounting.  Additionally, the non-keyholed models have been included.  I've include two model files of the "keyhole" attachment point in case you want to scale the models down for your printer.  These have all been scaled to and successfully printed using an Ender 3 using a raft and supports.  These were mainly designed for fun for our personal games, but feel free to use them as you wish.
Happy gaming!
Keyhole_NEGATIVE.stl
47.9 KB
Keyhole_POSITIVE.stl
77.4 KB
UFT_Gunship_NoPG.stl
471 KB
UFT_Bomber_NoPG.stl
474 KB
UFT_Destroyer_NoKH.stl
1.03 MB
UFT_Corvette_NoKH.stl
802 KB
UFT_Battleship_NoKH.stl
2.01 MB
UFT_Battle_Cruiser.stl
1.6 MB
AS_Defense_Ring.stl
1.02 MB
AS_Command_Section.stl
581 KB
AS_Core_Section.stl
754 KB
AS_Docking_Ring.stl
182 KB
AS_Power_Panel.stl
517 KB
UFT_Battle_Cruiser_NoKH.stl
1.58 MB
UFT_Battleship.stl
2.04 MB
UFT_Carrier_NoKH.stl
1.88 MB
UFT_Destroyer.stl
1.05 MB
UFT_Frigate_NoKH.stl
1.27 MB
UFT_Small_Cruiser.stl
933 KB
UFT_Small_Cruiser_NoKH.stl
907 KB
UFT_Interceptor.stl
341 KB
UFT_Interceptor_NoPG.stl
316 KB