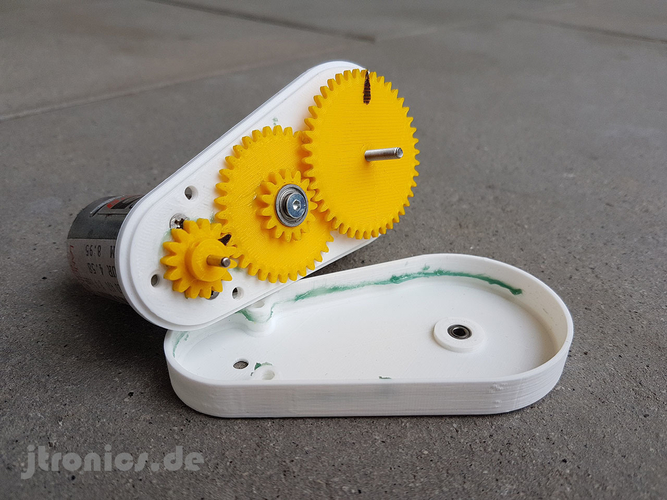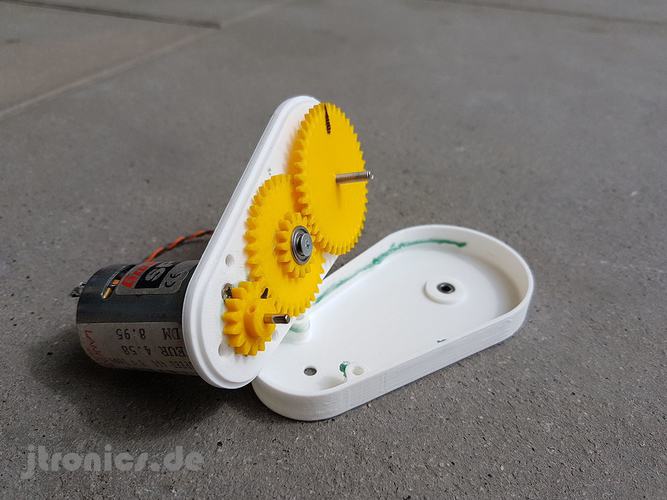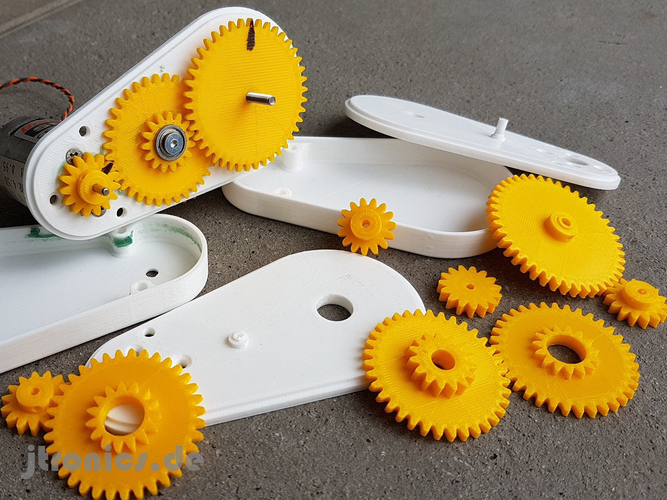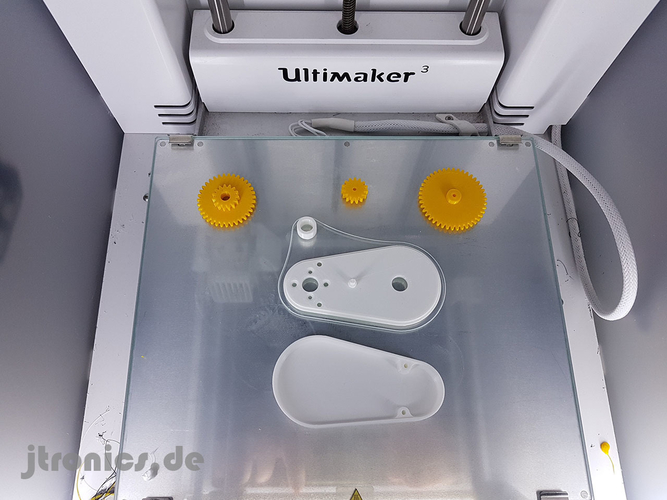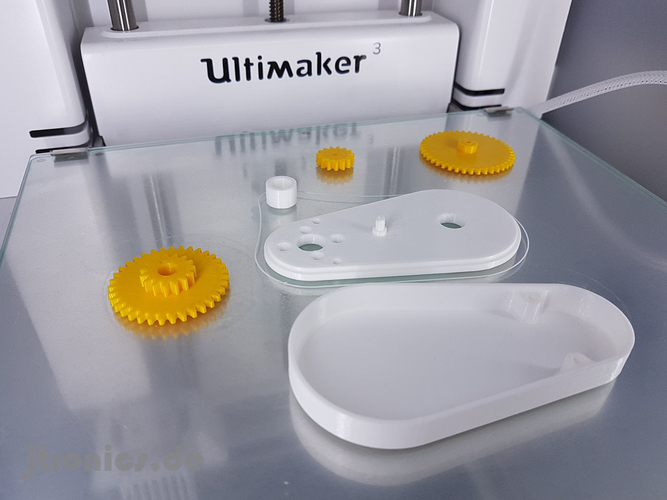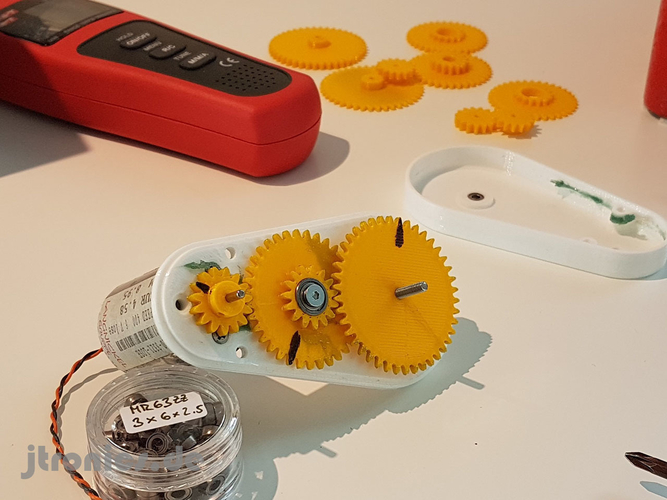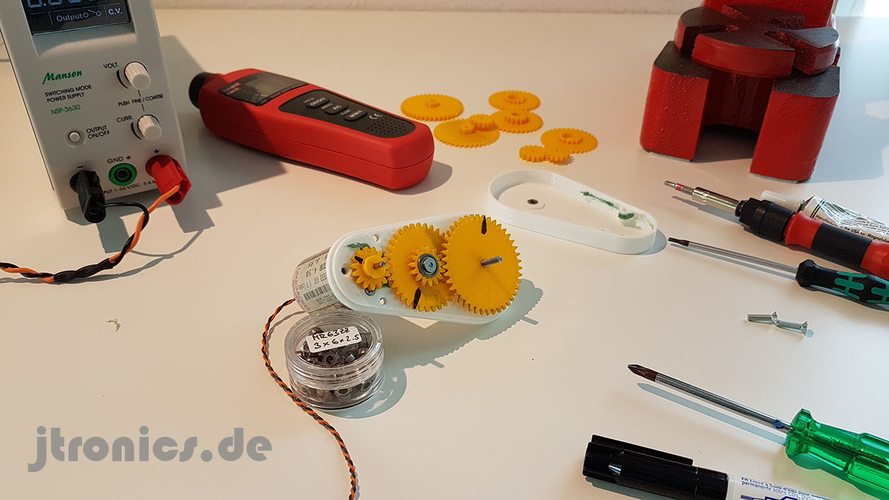 No Prints Yet

Be the first to upload a Print for this Design!
More Projects on our Youtube Channel
how to assemble the gearbox:
This is a gearbox for various motors. I designed the gearbox to test how durable 3D printed gears are. So the test is a part of a bigger project that I am working on. Maybe someone will find this project usefull. It's Easy to print and assemble and the gearbox runs really good. The gearbox has a reduction of about 1:6.5. This gives you a higher torque 
1. gearstage 15 to 35 teeths --> ratio of 2.33 
2. gearstage 15 to 42 teeths --> ratio of 2.80
==> You coud use it with DC or Brushless motors with a mount diagonal of 19mm or 16mm or you could add other holes.
additional parts: 
1x Motor
2x M3 or M2 countersunk screws for motor 
2x M3x10mm countersunk screws for case 
1x M2x6mm screw 
2x M2 screws to fix the gears gear 
1x 3mm axis or M3x10mm screw 
2x bearing 623zz 3x10x4mm 
1x bearing MR63zz 3x6x2.5mm
discover my other designs: https://pinshape.com/users/413821-jtronicsde
jtronics_cover.STL
417 KB
jtronics_gear_2.STL
1.3 MB
jtronics_gear_1_bgr.STL
1.36 MB
jtronics_gear_0.STL
543 KB