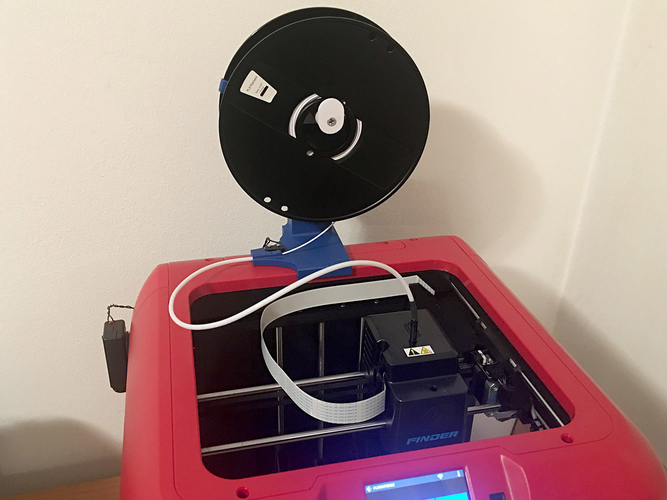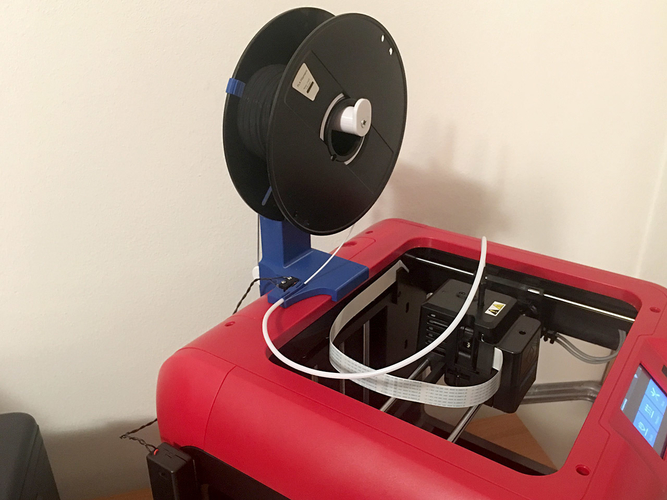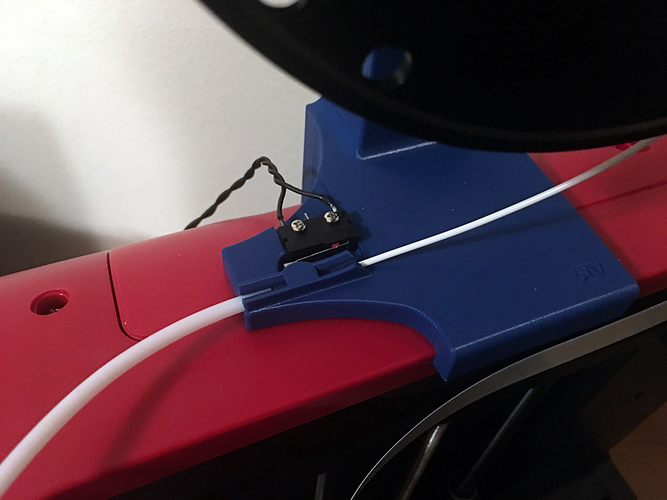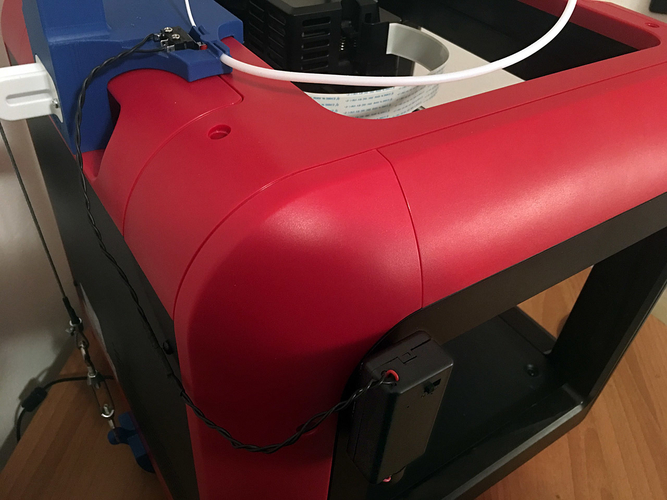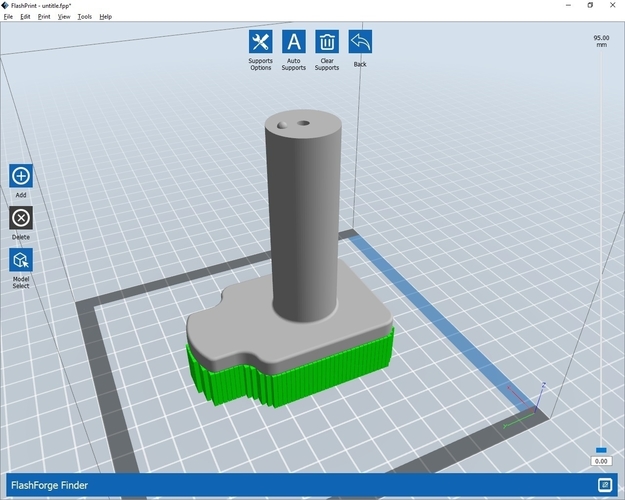 No Prints Yet

Be the first to upload a Print for this Design!
No encumbrance around the printer
Hooked in an extremely resistant way to the printer but easily removable
No spool holder to remove and put for changing the filament
Tested with 2 kg filament reels
Predisposition for End-of-filament sensor
Spool-holder included can be upgraded to Rotatable version
All printable files here: https://www.redpah.com/product/4458 (with a small contribution)
Assembly video (https://www.youtube.com/watch?v=pTGvwAnv4fc).
From the experience gained with Zortrax printers, here is the definitive spool holder stand for FlashForge Finder. It does not occupy space around the printer and makes it very easy to replace the spool without needing to remove and reposition supports. The front, side and top access of the printer remains unchanged. The Perfect visibility of the coil allows us to know immediately what type of filament is mounted and how much filament remains. Possibility of increasing the structural rigidity by means of a rear tie-rod.
The predisposition for the insertion of a microswitch, allows to detect the end of the filament and to integrate external elements for the management of the critical situation (eg. sound alarm https://www.youtube.com/watch?v=V366lF4iOiI).
The included basic spool holder can be updated to the "Rotatable" version by simply printing and inserting the additional parts. The rotatable spoolholder reduces the effort of the filament drive motor for greater reliability and durability (https://www.redpah.com/product/4457). See effectiveness (eg. Zortrax M200 version https://www.youtube.com/watch?v=l7WOmbPqmVg).
Use few screws and some additional items on Amazon.
PTFE Teflon Tube for 1.75 Filament
amazon.com,ca (B01CUPV90M) - amazon.it,de,co.uk,fr,es (B06ZYG31BT)
DN M4 Stainless Steel 304 Hook & Eye Turnbuckle Wire Rope Tension (OPTIONAL)
amazon.com,ca (B07429G1F6) - amazon.it,de,co.uk,fr,es (B011I9O7BE)
SPDT Microswitch with Lever (OPTIONAL)
amazon.com,ca (B00MFRMFS6) - amazon.it,de,co.uk,fr,es (B01JRORHGE)