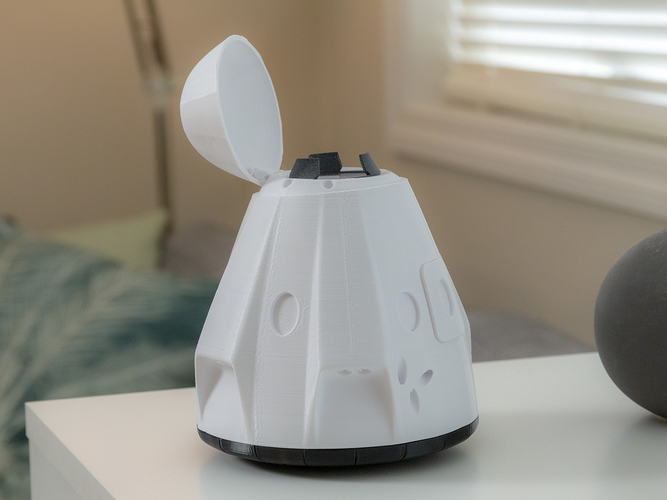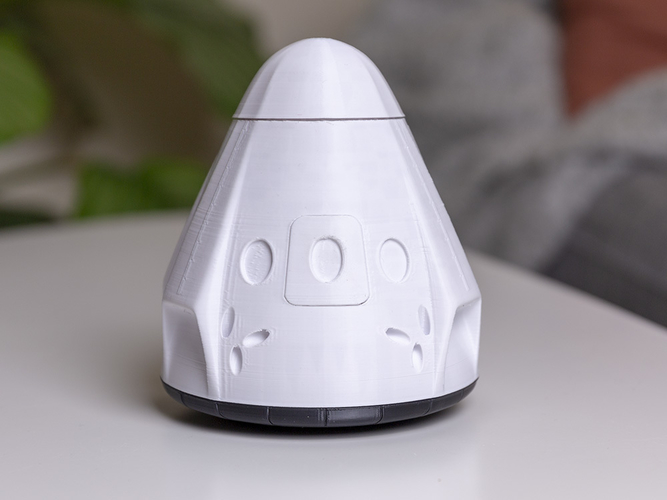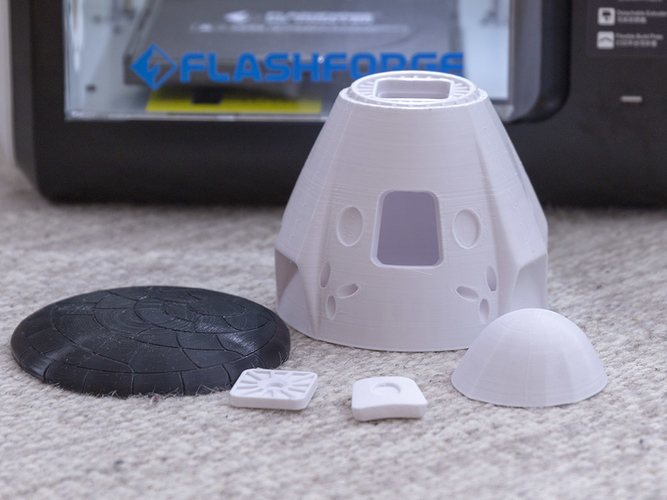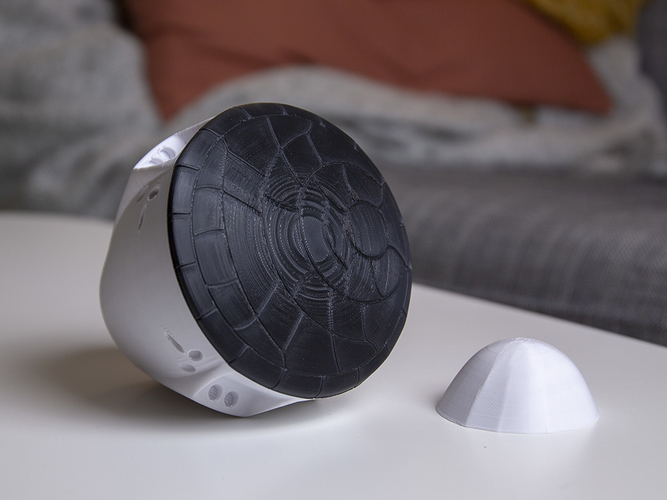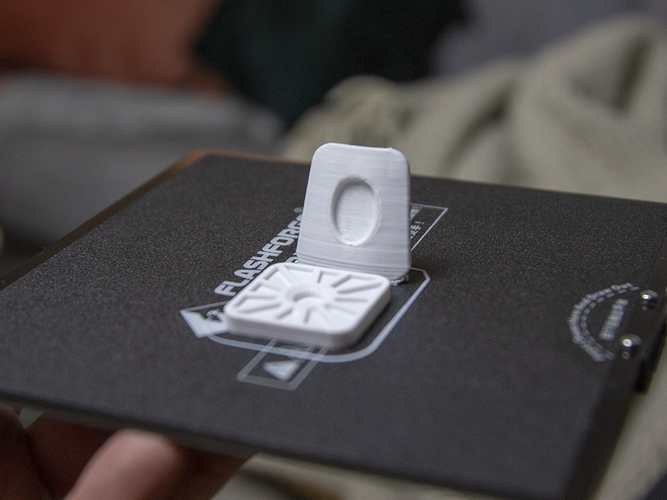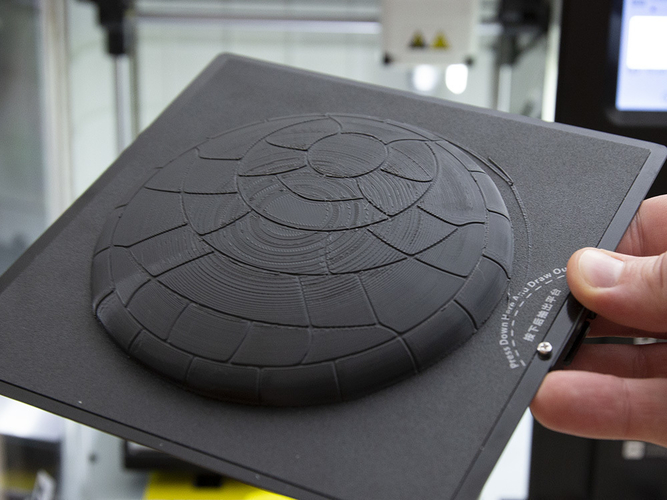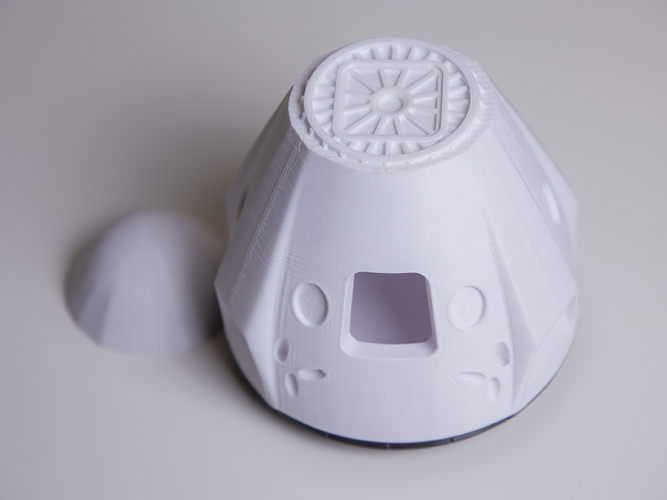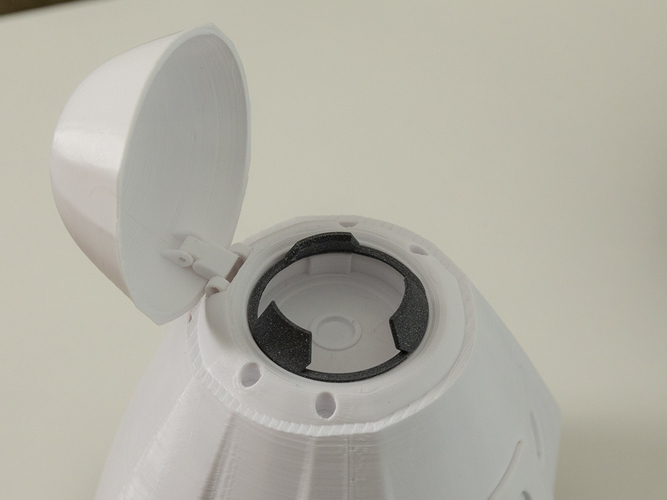 WARNING: Pinshape are not able to sell this currently (server issues, as seen in comments).  Feel free to do one of the two options: 
1 - Become a Patreon ($4 level) and after you are processed (beginning each month) I'll get you the files there! You are also eligible for any older and newer models in the works like Trunk, Falcon 9 and others.  
2 - Is to pay via Cults3D instead: https://cults3d.com/en/3d-model/various/spacex-dragon-2-crew-capsule
I'm a big fan of SpaceX and with the launch of their Dragon 2 demo-mission I wanted to release a detailed model to celebrate!
Release 2 is OUT!  All new files are named "release 2). 1st released files are clearly named "old..." updated design is closely based on live footage during the docking with ISS. I've also designed a hinge for the nose cone (that's easily replaced if broken). If you print at 100% scale, there are 2 1.75mm holes that you can cut away a piece of filament and push in, to keep the hinge-parts to move out. Don't glue as you might want to replace it if you accidentally break the lid/hinges!
Note: Updates will be done to this file (including adding details, and Dual-color versions)
This is designed to be printed in PLA with a 0.4mm nozzle on a 200x200mm build plate.  Scaling down to around 75% is OK to fit on smaller build plates.  NOTE scaling to 90% is confirmed with Release 2 (hinged version) Lower than that will be troubles on standard FDM-printers.
There is a tiny gap modeled for better fitting in "full" scale. If you want to create a HUGE model, contact me and I'll adjust the gap for you. The circle in the heat-shield and (upcoming) main capsule is to help break surface tension on the first 2-3 layers, reducing risk of warping, but as a commentator stated; will add a little to the print time. 
Door_HD_V01_3DpTD.stl
1.26 MB
HeatShield_HD_V02_3DpTD.stl
14.7 MB
Hinge_Base_HD_Release2_v01_3DpTD.stl.stl
364 KB
Old_HeatShield_HD_V01_3DpTD.stl
14.7 MB
Old_MainBody_HD_V02_3DpTD.stl
18.2 MB
Old_NoseCone_HD_V03_3DpTD_Rot.stl
4.52 MB
MainBody_HD_Release2_v01_3DpTD.stl
19 MB
NoseCone_Hinged_HD_Release2_v01_3DpTD.stl
5.49 MB
Hinge_Slider_HD_Release2_v01_3DpTD.stl
621 KB
Old_TopHatch_HD_V02_3DpTD.stl
432 KB
DockingAdapter_HD_Release2_v01_3DpTD.stl.stl
197 KB
Top_Door_Circular_HD_Release2_v01_3DpTD.stl
111 KB