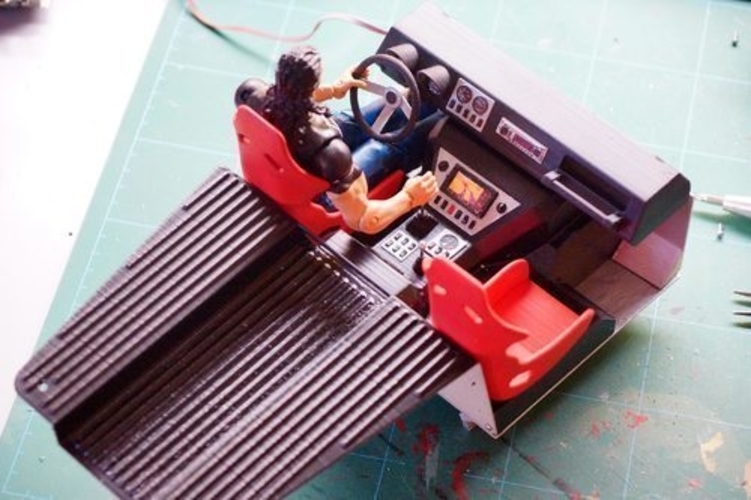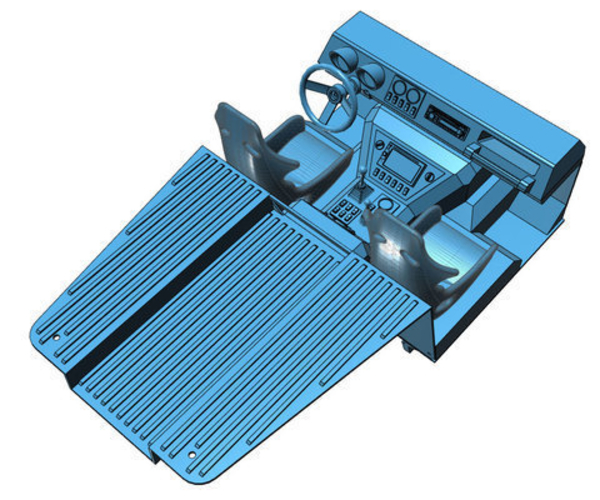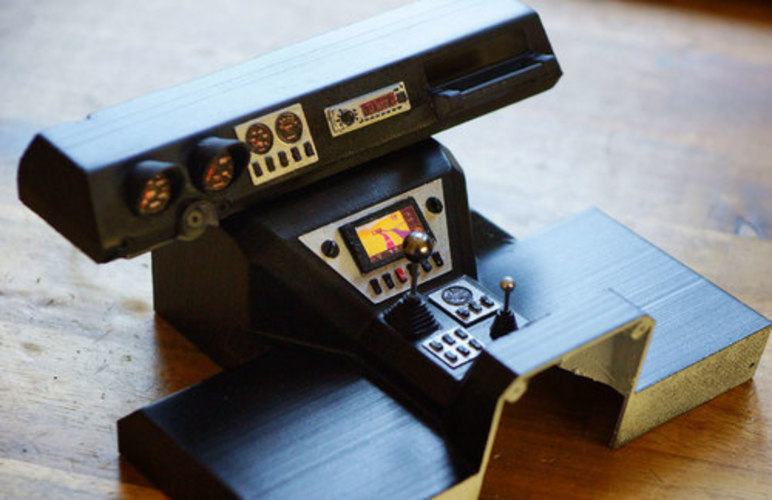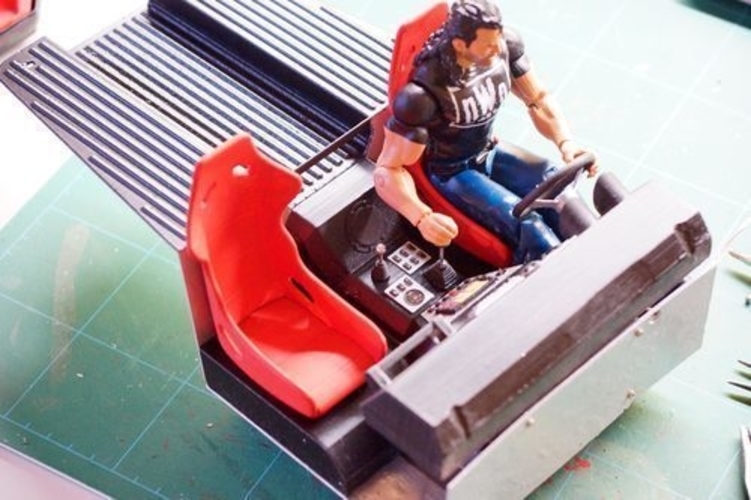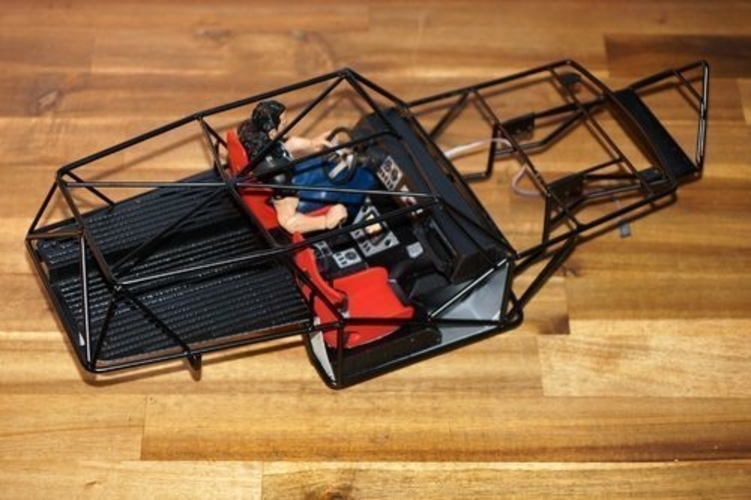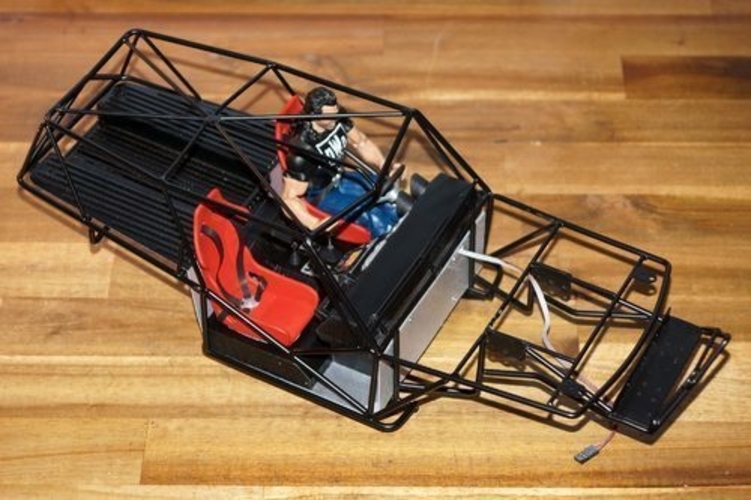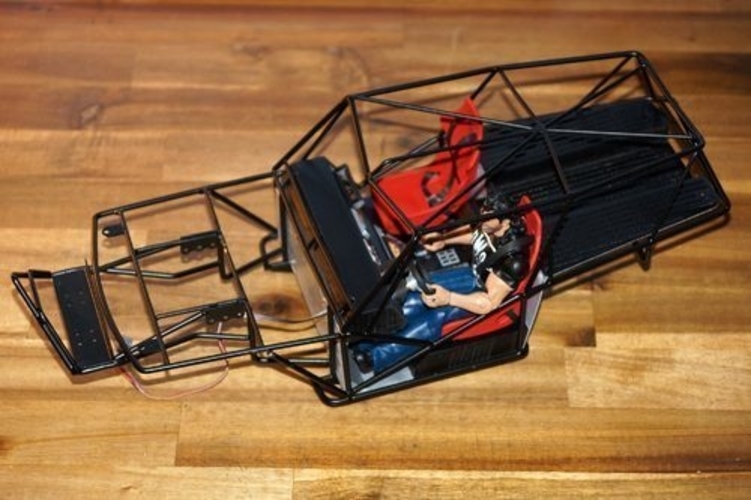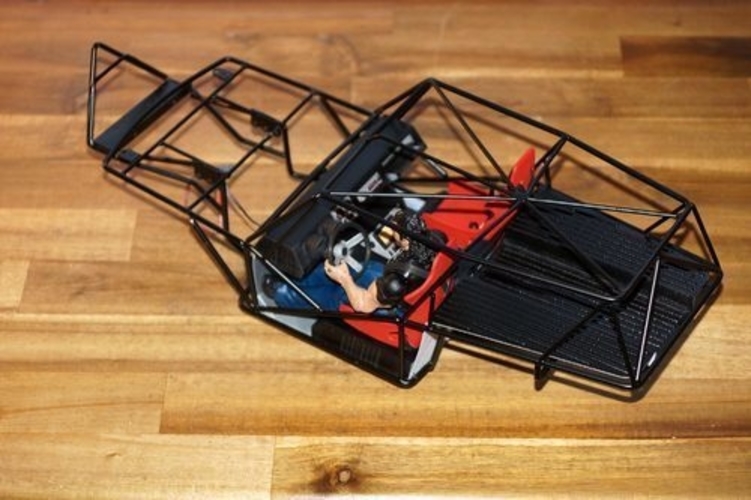 No Prints Yet

Be the first to upload a Print for this Design!
If you're looking for an interior for the Team Raffee Co. Heavy Duty Steel Outer Cage or similar you probably won't find much. Of course you can use the standard lexan interior of your Wraith - but seriously, does it look great? 
So I've created a nice interior for the steel outer cage that fits nicely and offers some details. Its mounted rock solid with the base plate using the standard screews. There's also room for a micro servo to add steering movement. 
Seats can be used from your Wraith or you print some from Thingiverse like I did.
To assemble everything you will need some 2 mm screws (4 & 6 mm long), a micro servo and a small piece of tube to mount the steering wheel to the servo.
Steering Wheel.stl
1.23 MB
Transmission Cover.stl
247 KB