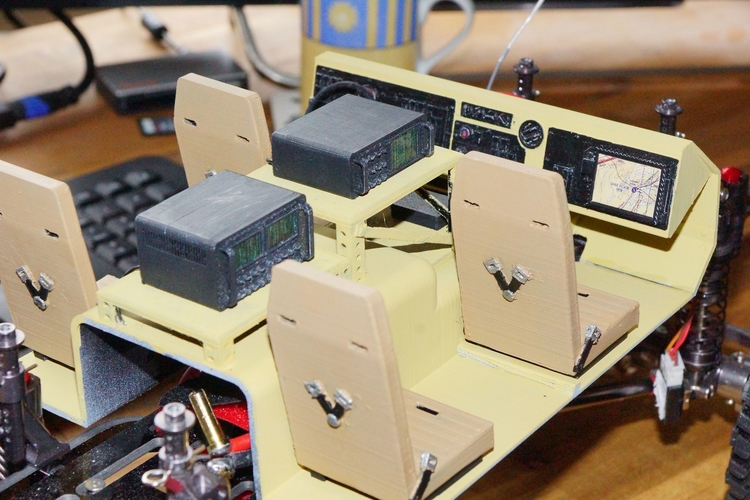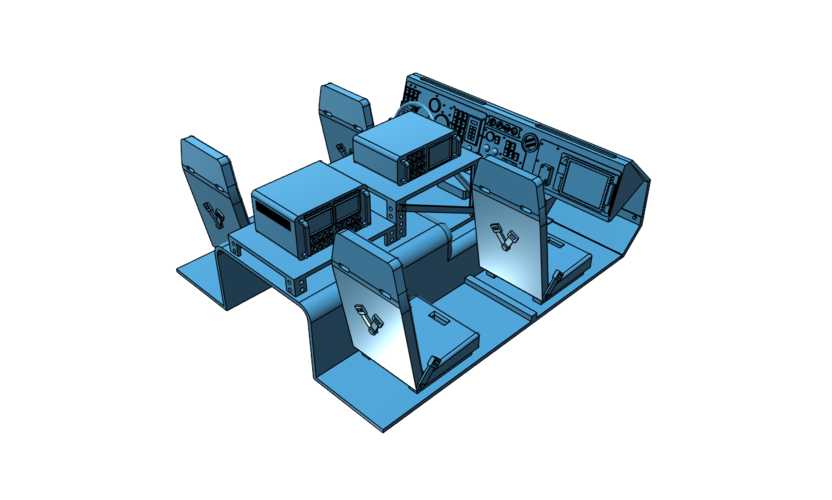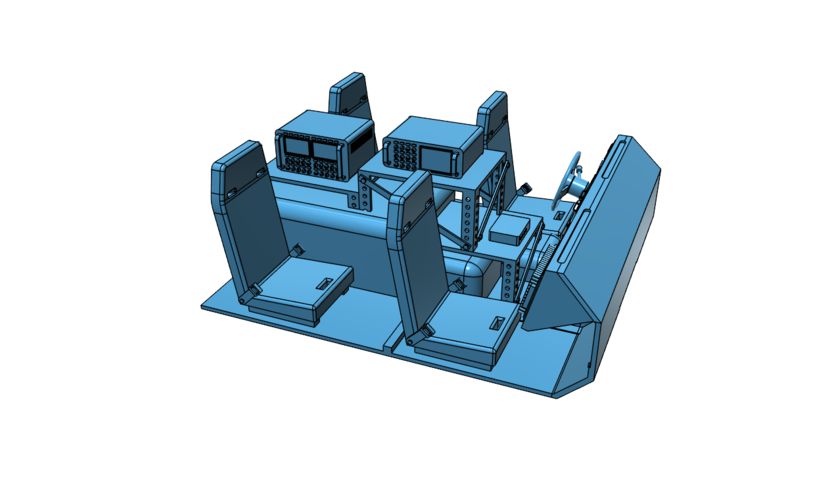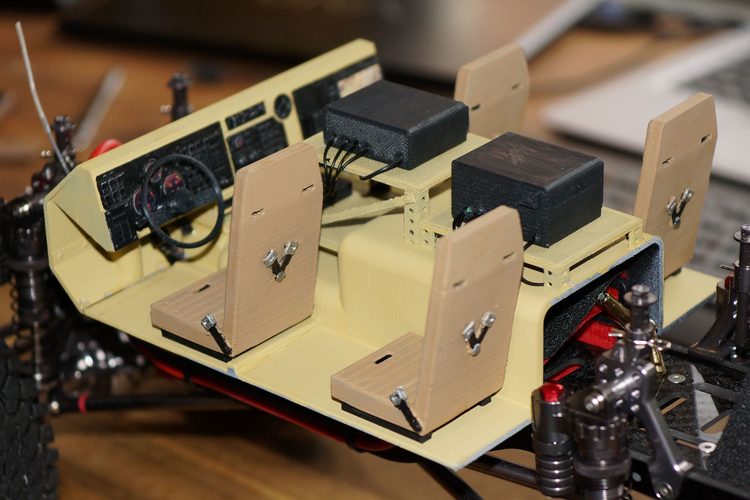 No Prints Yet

Be the first to upload a Print for this Design!
I'm using the excellent Oshkosh M-ATV body from 3dlabprint for my SCX10 chassis. Since the body lacks a nice interior I've created one on my own. Interior is not 100% scale since you don't have a flat floor and due to printing limitations. Anyway, I think it's a nice add-on for your M-ATV body. The floor has been designed so that it fits on a SCX10 chassis with center motor/gear.
P.S. The radios and the distribution box are fantasy products - you don't have to use them :) However, they have some holes on the back that can hold some cables so the shelfs doesn't look so empty.
Dashboard and radios are printed best at a layer height of 0.05mm.
Note: The body is not really 1/10 scale - it's more something like 1/11 scale ;)
Body can be found here: https://3dlabprint.com/shop/os...
Distribution_box_(shelf_1).stl
112 KB
Radio_1_(shelf_2).stl
751 KB
Radio_2_(shelf_3).stl
2.41 MB
Steering_Column.stl
157 KB
Steering_wheel.stl
1.03 MB