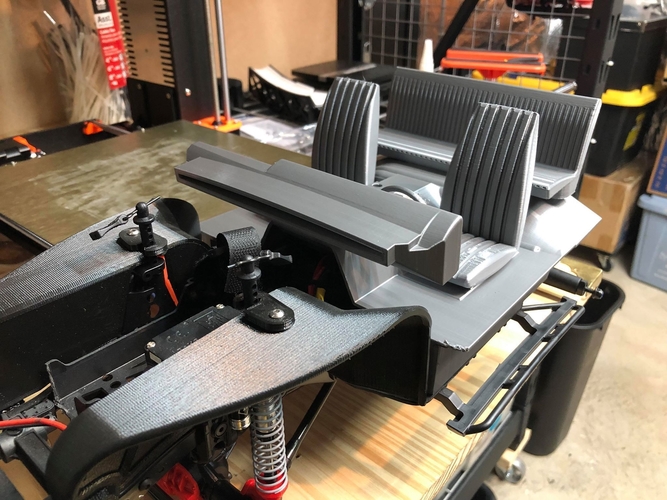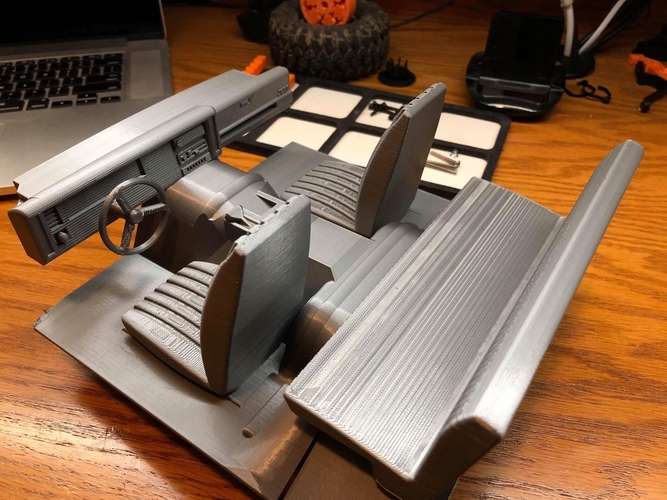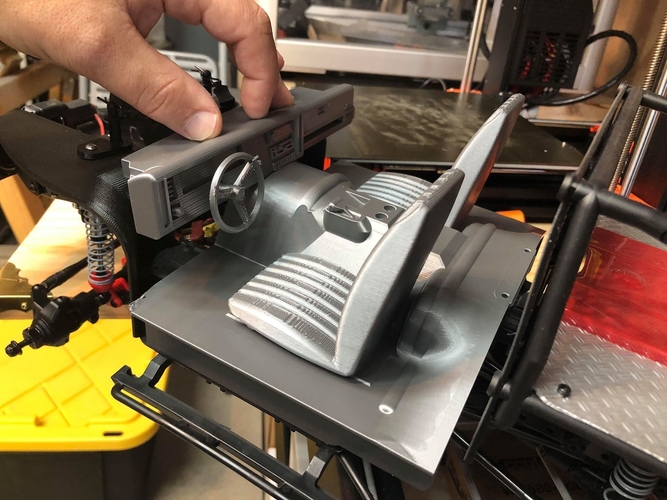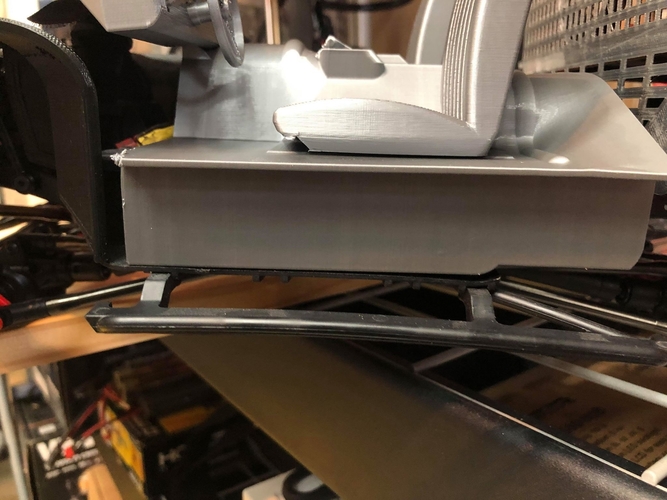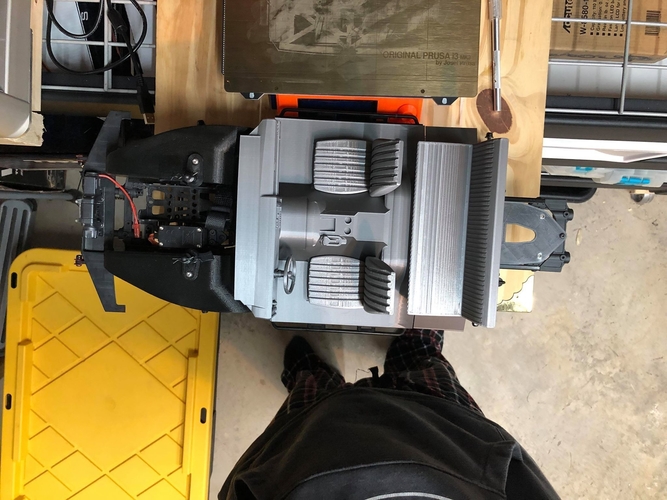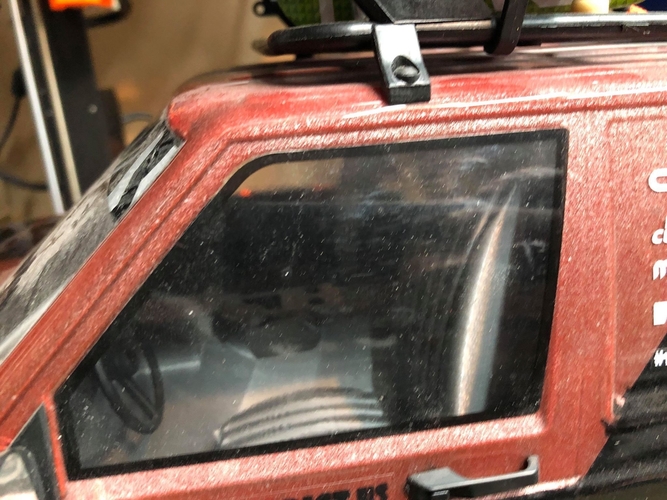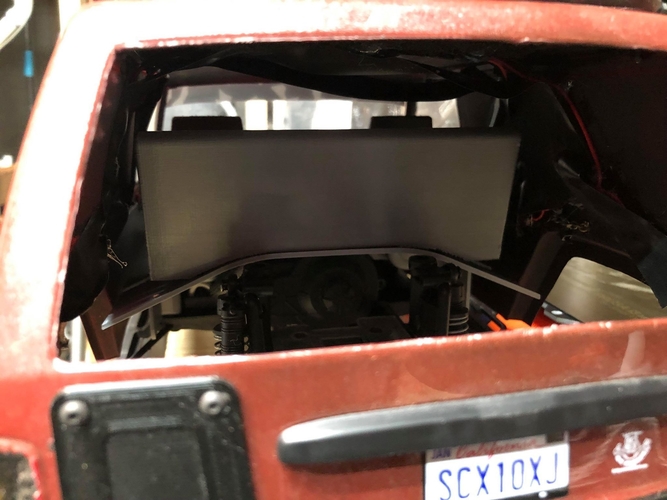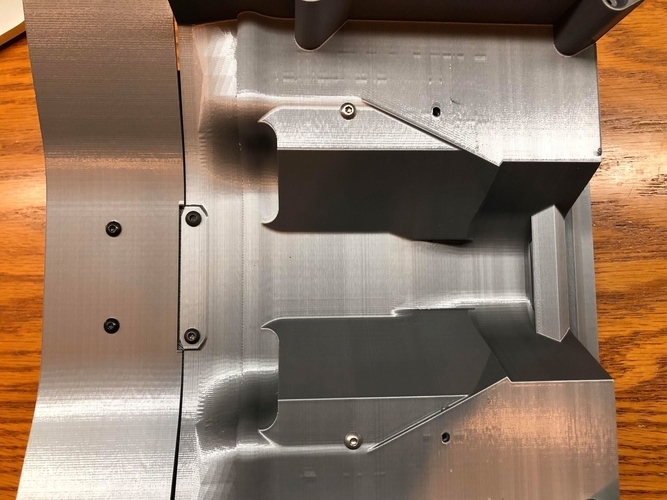 It's been a while coming! I've finally completed the Interior that will fit the SCX10.2 RTR. The higher tunnel allows for clearance of the transmission that was not needed on the Kit version that came with a transfer case. This print will take about 20hours to fully complete. You will need supports an all part to complete the print.
Floor Orientation - On end Front Down  (If Printing Right hand drive dash remember to mirror the floor before slicing) 
Dash Orientation - Back Down (No supports Needed) (You have the option of Left Hand or Right hand Drive) 
Steering Wheel - Face Down (Wrap a layer or two of Electrical tape around the column to mount or hot glue. The loose hole in the dash is intentional for a servo driven wheel once I get time to finish that part of the design. 
Bench Bottom Orientation - Notched part Down Seats - All Bottom Down
Hardware:
8 - 3x8mm Hex to assemble (or Glue) 
4 - 3x22mm Hex to attach the system to the floor boards of the truck. Use the 3x22mm in place of the stock screws that hold the rock guards to the truck.
Dash - Either Hot Glue it to the Floor or inside the shell in the appropriate location
3 Spoke Wheel.stl
1.24 MB
SCX10 2 RTR Floor.stl
1.21 MB
STH-063.5 XJ XSC-10.2 RHD Dash.stl
399 KB