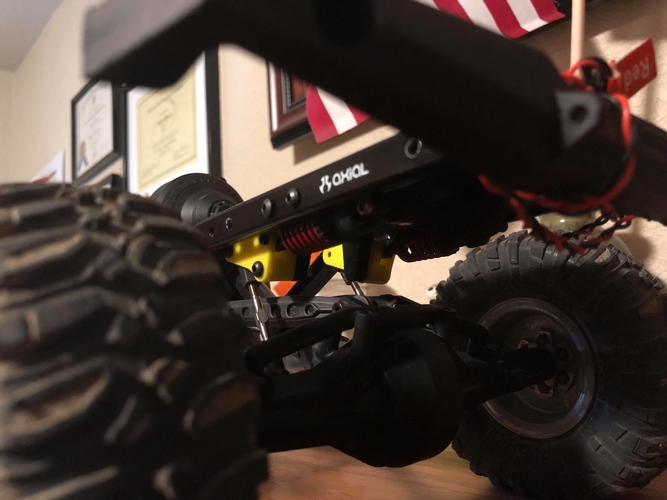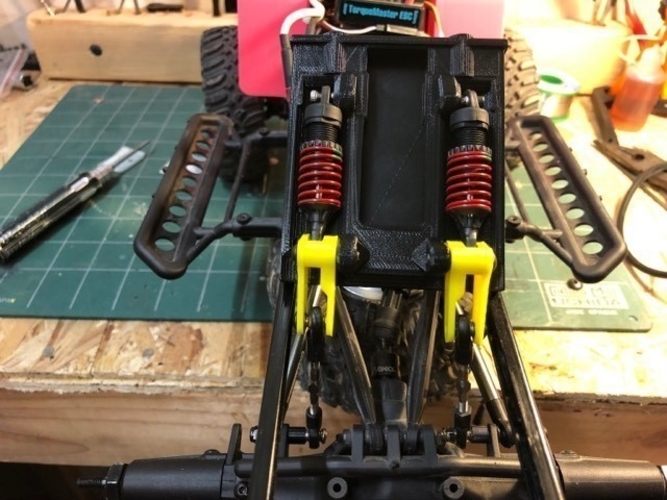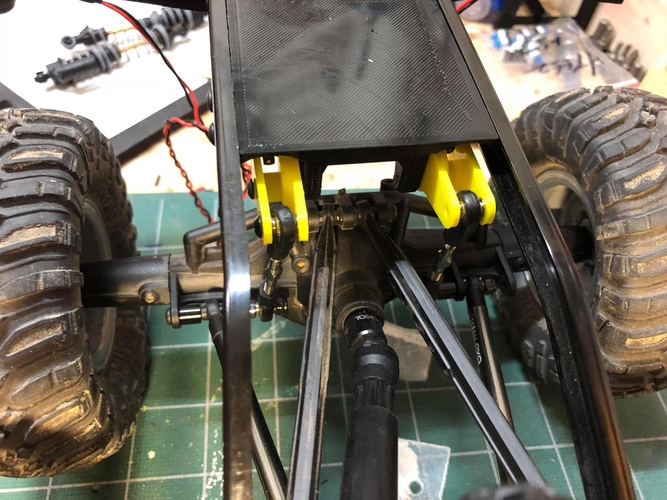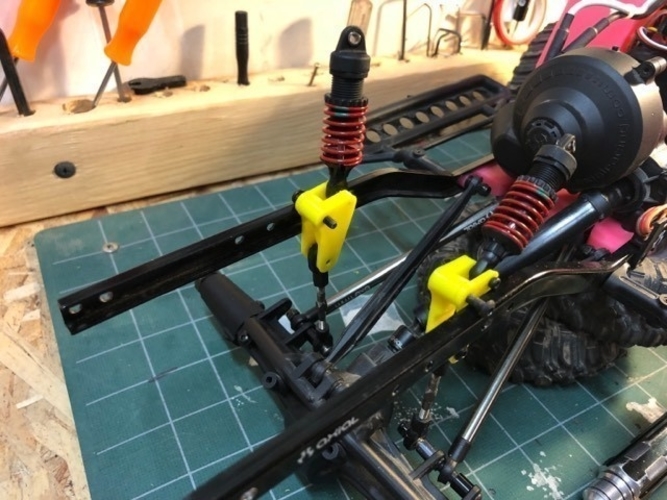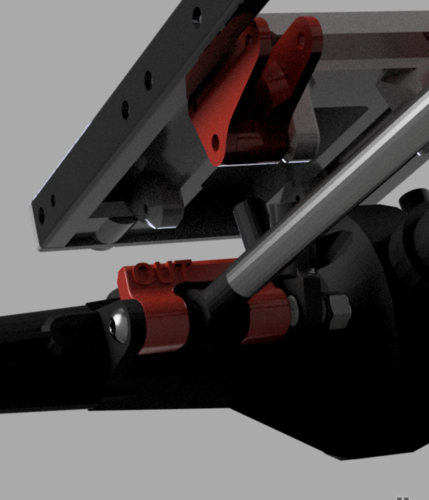 Print one of each Files. You will need various hardware and mini E-Revo Springs($14 on E-Bay for 4) to complete the kit.
Hardware: 4 - 12x2.5mm, 2 - 14x3mm, 2 - 10x3mm, 2 - 35x3mm, 2 - 3mm Lock Nut, 4x Rod Ends(Traxxas or Axial will do), Length of 3mm all Thread, cut 3m bolt, long set screw that will be cut to length to achieve the desired ride height.
Rod Ends (TRAXXAS Model# 2742 - Rod ends, long (6)/ hollow ball connectors (6))
NOTE: The pivot of the Lever will need drilled out to 3mm for smooth operation. The rear Bumper mount post will have to be trimmed in length to fit. The hold is 11mm deep.
The lower Link Spacers are designed to replace the aluminum spacers you can see in the photo for easier installation.
Lower Link Spacer L.stl
537 KB
Lower Link Spacer R.stl
538 KB