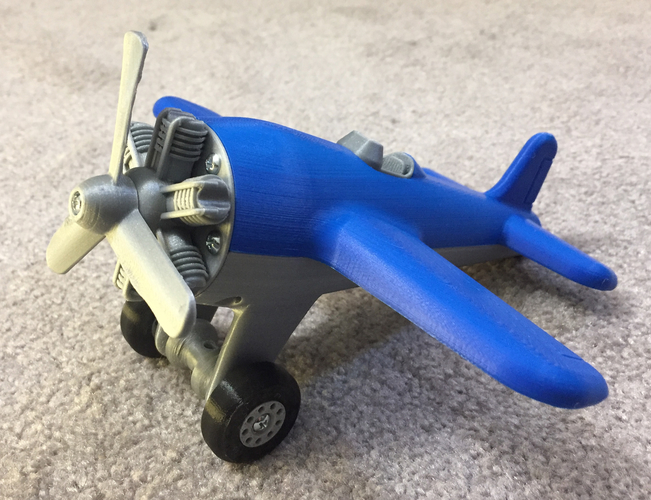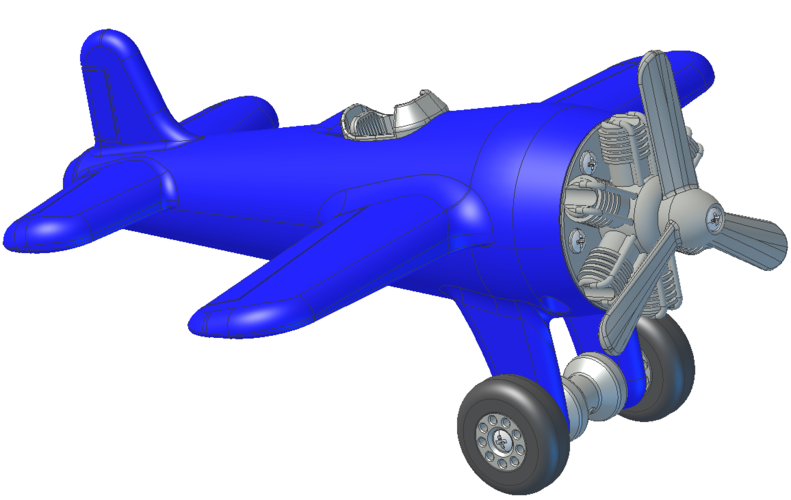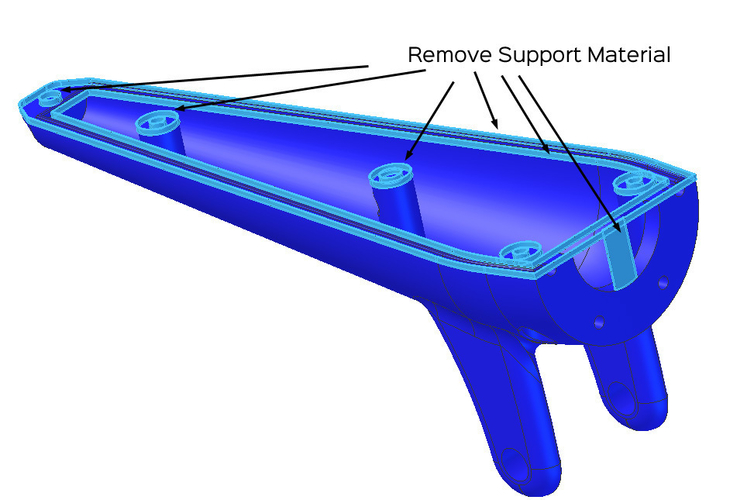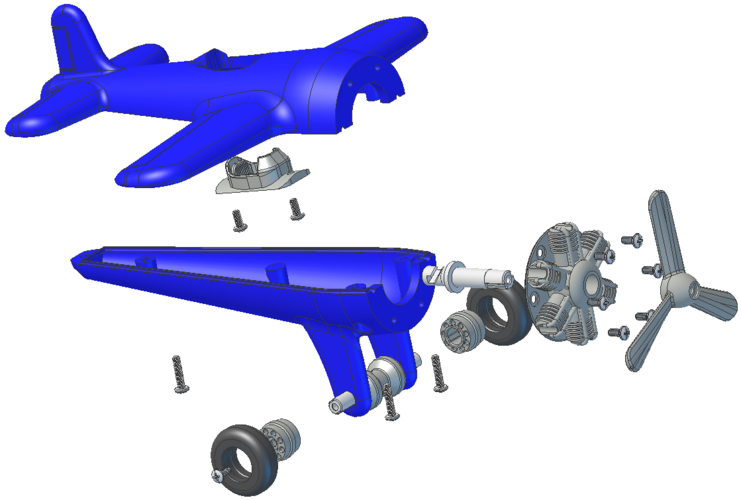 No Prints Yet

Be the first to upload a Print for this Design!
Toy Model Airplane
Easy to assemble and print airplane.  Very little support material required. 
Print Settings
Suggested Material:PLA
50mm/s
0.15mm layer height and 40% fill on body parts
0.08mm or less layer height, 90% fill on axle and prop shaft
Support suggested for prop.
Remove built-in support on bottom part
0.06mm 30mm/s, 20% fill for Ninjaflex Tires
Additional Instructions
The model is assembled using off-the-shelf 4-40 screws which can be found at any hardware store.  
4-40 1/4" Screws: 11x
4-40 1/2" Screws: 3x
The tires can be printed from Ninjaflex or similar TPU.  A hub+tire combined part is provided if Ninjaflex is not available.  In this case, print the Hub_Tire part in regular PLA.
Plane Body_Bot.stl
4.98 MB
Plane Body_Top.stl
7.34 MB