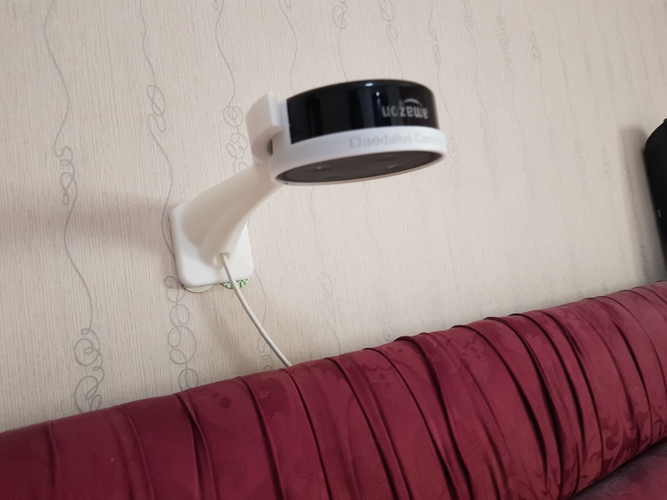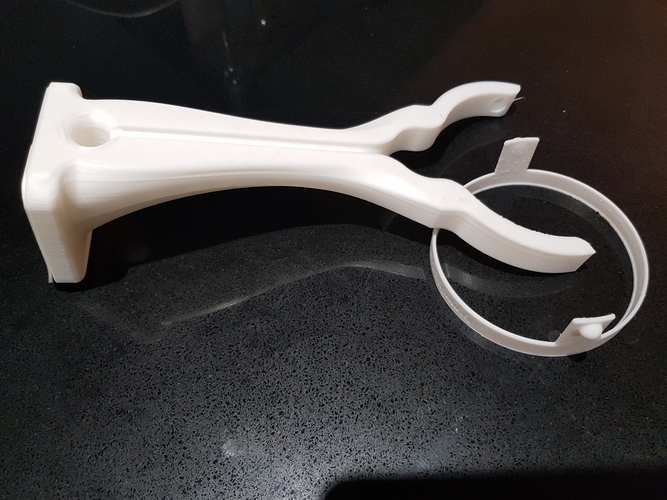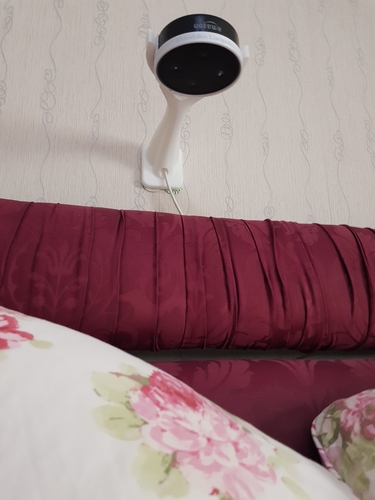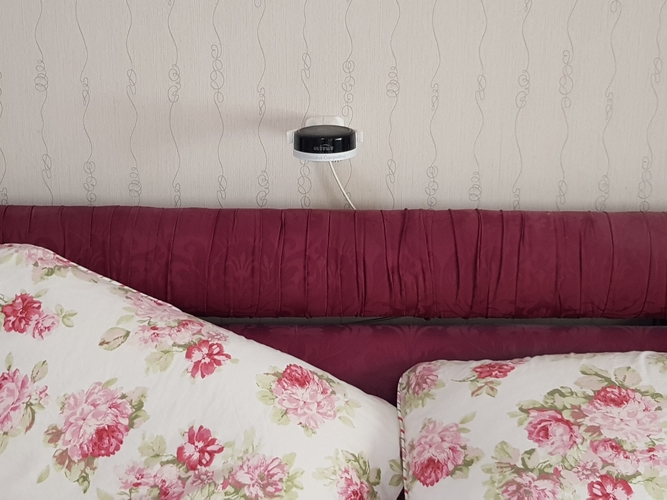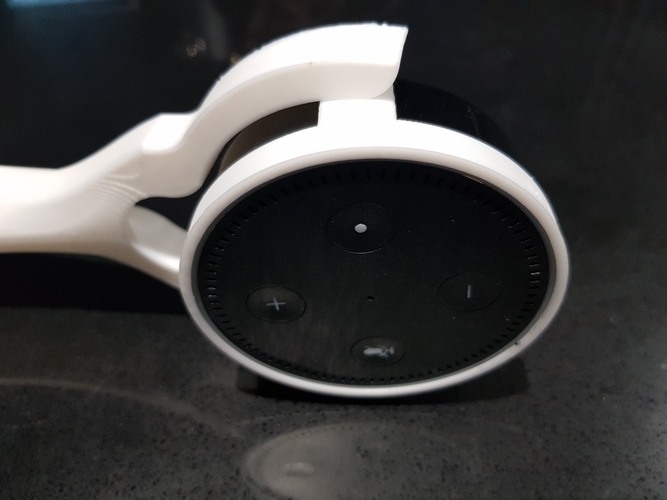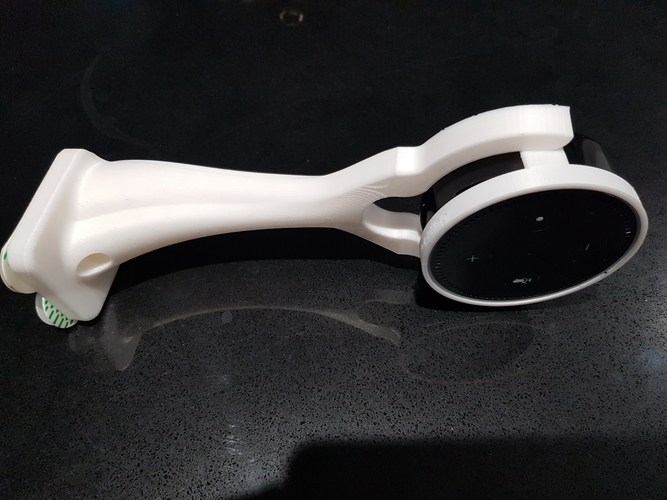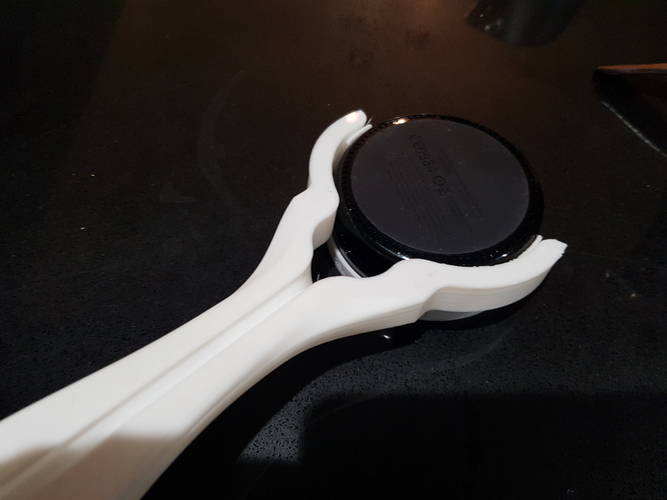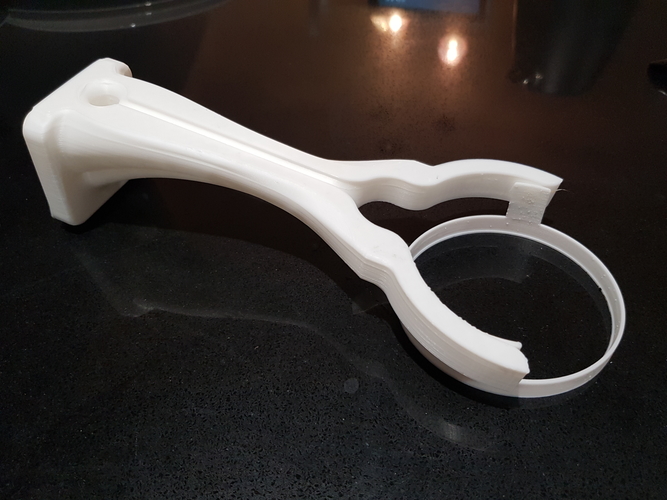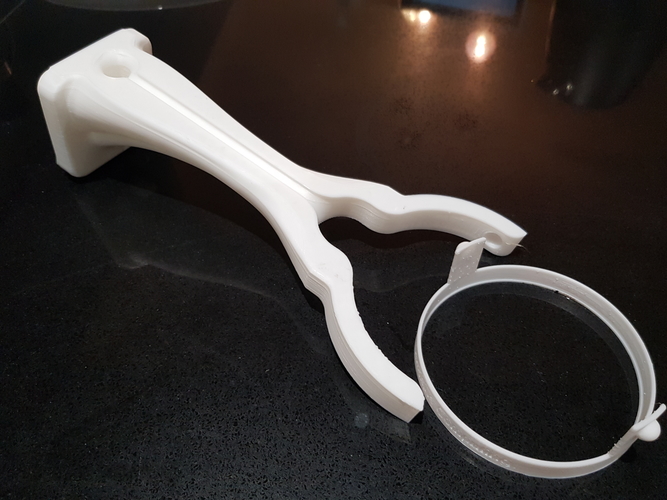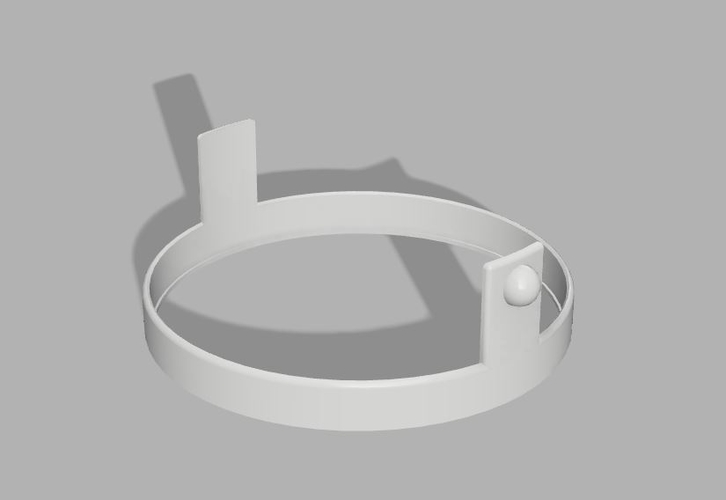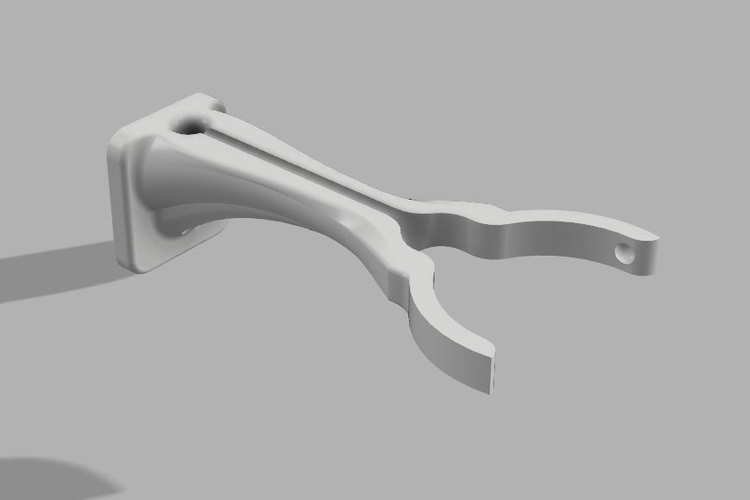 I have an Echo Dot in my bedroom but the normal orientation makes it difficult to hear requests. This device hangs the Dot upside down above the bed so that it can clearly hear what is said. 
It has an inbuilt cable channel and can be fixed to the wall with a pair of 20mm wide removable double-sided pads. It prints it two parts: the wall-mounted yoke and the gimbal clip which clip together easily and firmly, although still allowing the dot to rotate if, say, the wall is not vertical. 
Slide the Dot into the gimbal first. There is a small lip around the bottom edge holds the Dot in place without obscuring the light ring. It is a tight fit and needs to be coaxed into place. Once in the gimbal, clip the assembly into the yoke and turn gently to confirm that it's located properly. 
PLA is fine for printing these. Print the Yoke with the flat (top) downwards - needs no support. The Gimbal prints with the base downwards and also needs no support. No brim should be needed.
Basic Hanging Gimbal v5.stl
474 KB