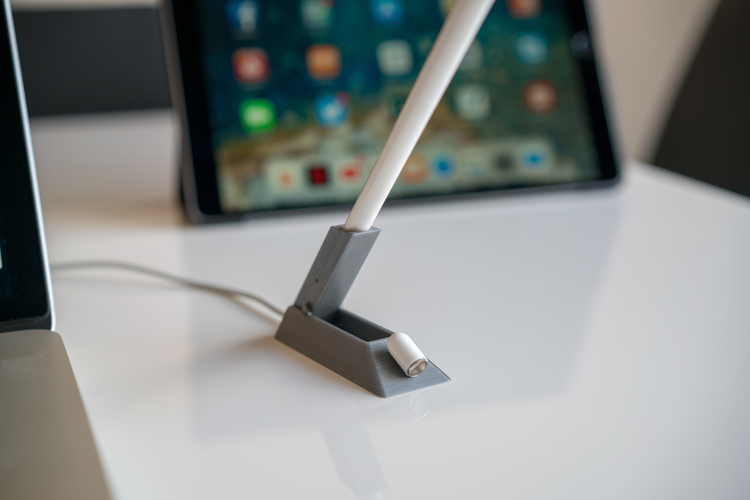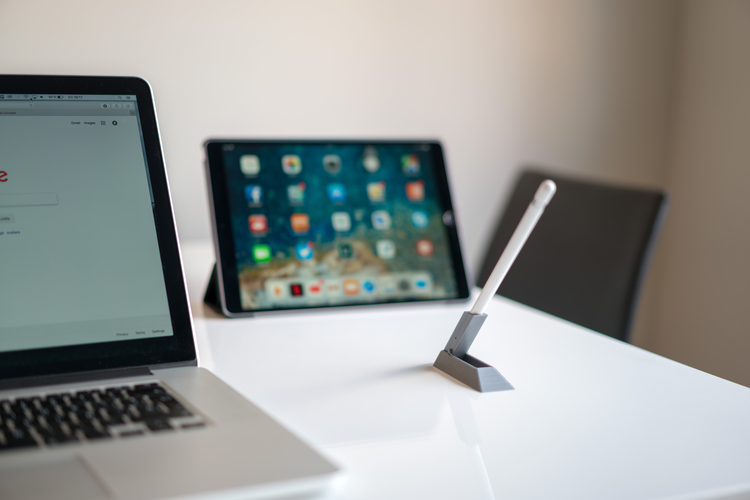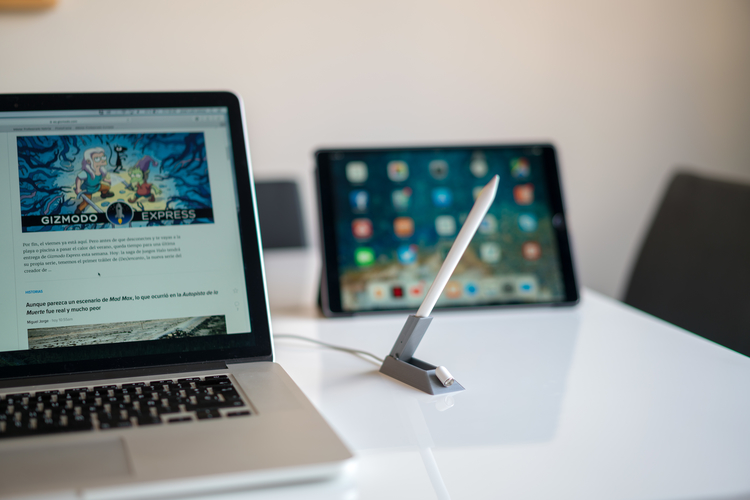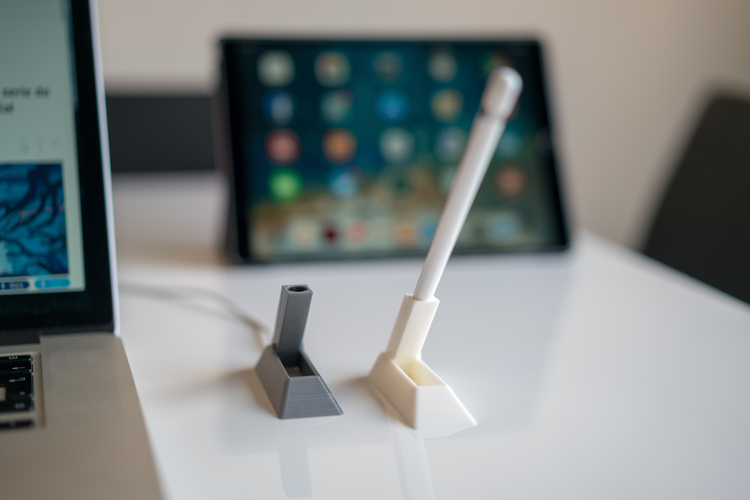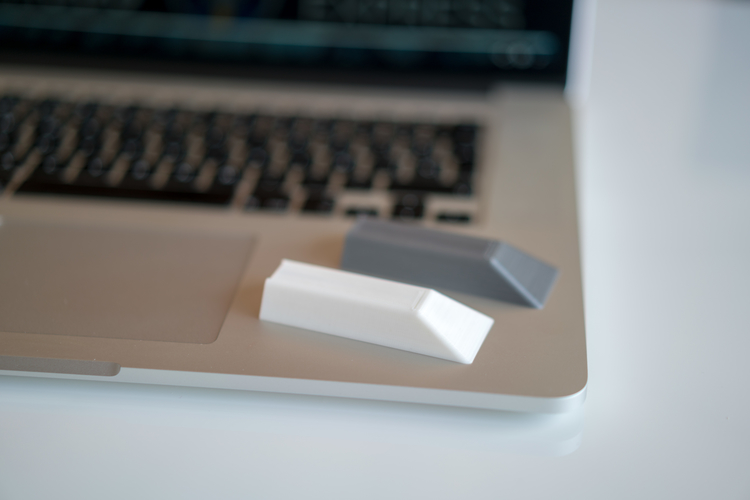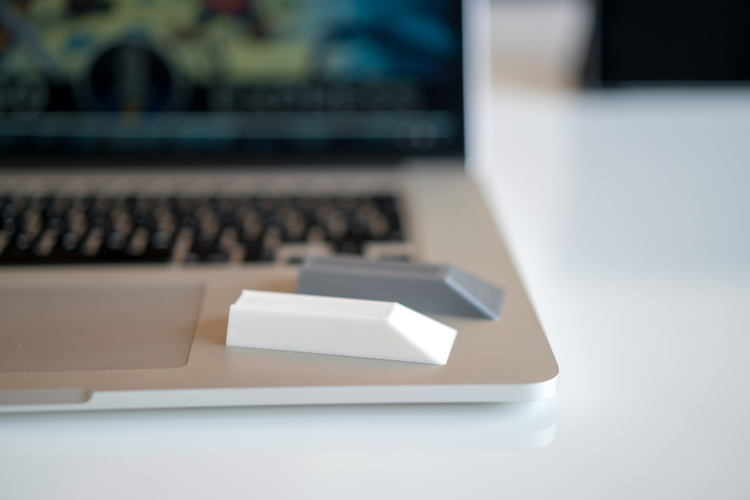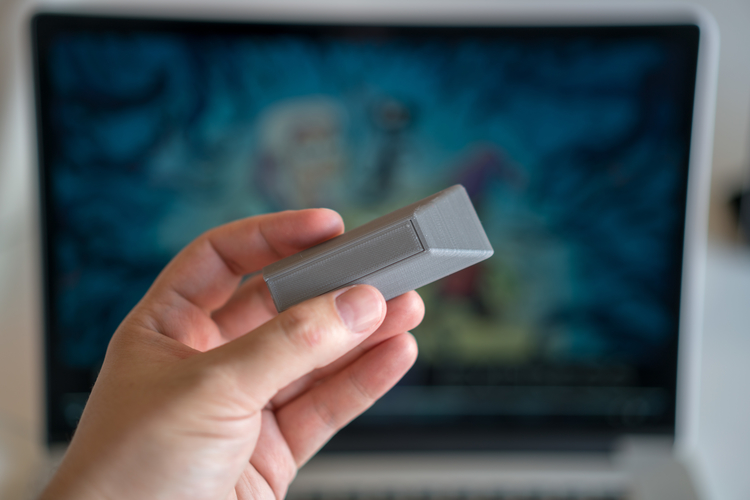 Turnable Apple Pen Holder. External dimensions: 78x30x12 mm. Very easy to print!
When in desktop position, the apple pen can be charged or just rested over the tip. It is very confortable for drawing or painting. Prevent it from falling to the floor again! Furthermore, the cap can rest in the front of the holder thanks to the installed magnets.
When you are finished using the pen, the holder can be retracted rotating the central part and it can be stored in minimum space.
It normally fits tight, but it really depends on your printer parameters and configuration. If it doesn't stay tight, you can use the perpendicular holes for fitting it with a screw or using any type of adhesive. You should use supports for better print experiencie in this model. 
A female/female adapter needs to be mounted in the middle of the holder. You can use the one that comes with the pen, or buy one in aliexpress:
https://es.aliexpress.com/stor...
https://www.aliexpress.com/ite...
Magnets smaller than D12x2mm should fit, like:
8x2: https://www.aliexpress.com/ite... 
10x1: https://www.aliexpress.com/ite...
I hope you like it! Comments and likes are very appreciated!
Turnable_final.stl
910 KB