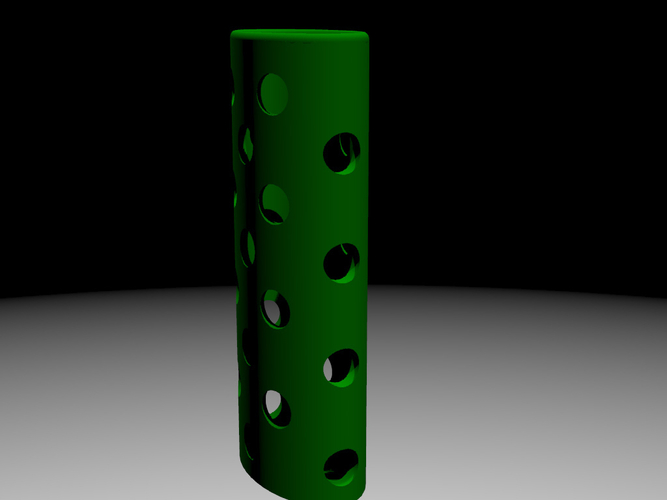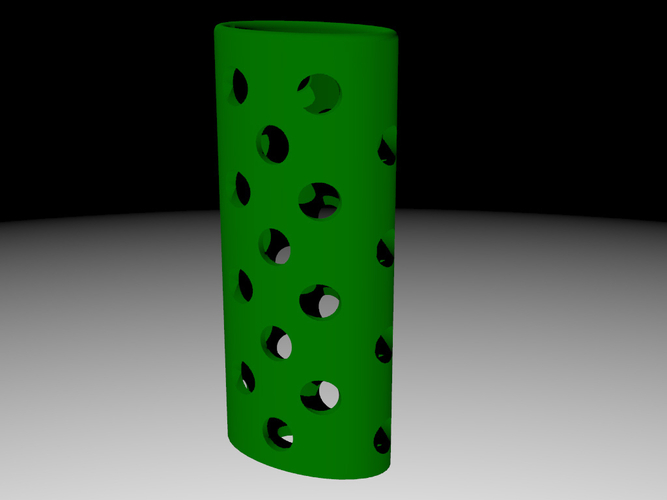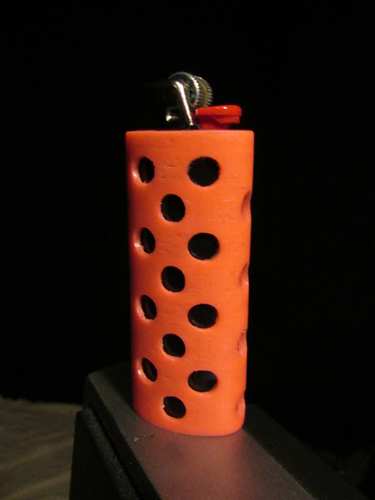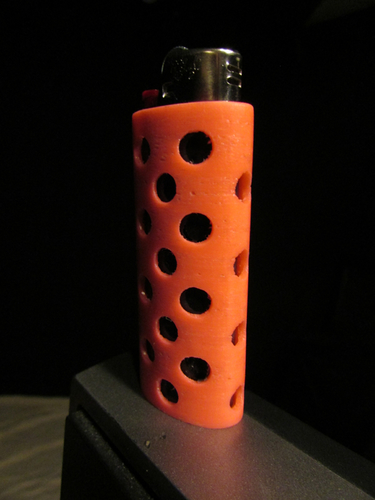 This is a case for a Bic lighter with holes to allow the lighter's color to show through and also to aid in traction for slippery conditions.
NOTE:  THIS CASE IS TOO TALL FOR ADJUSTABLE FLAME BIC LIGHTERS.
The example prints were quickly fired out in .2mm layers with a 0.6mm nozzle at 60mm/sec.  I  Highly recommend spending the time to print in better detail than this.   Printed in PLA with cooling and no supports.   Filament retraction is recommended, to help reduce webbing across the holes.
This print is made for only minimal internal clean-up.  Irregularities on the inside surface will help hold the lighter in place.   If you prefer to  smooth out the inside, I recommend printing at 0.99 scale for a size-on-size fit.
All purchases of this design will help to inspire interest in future designs.
LighterCaseHoley.stl
4 MB