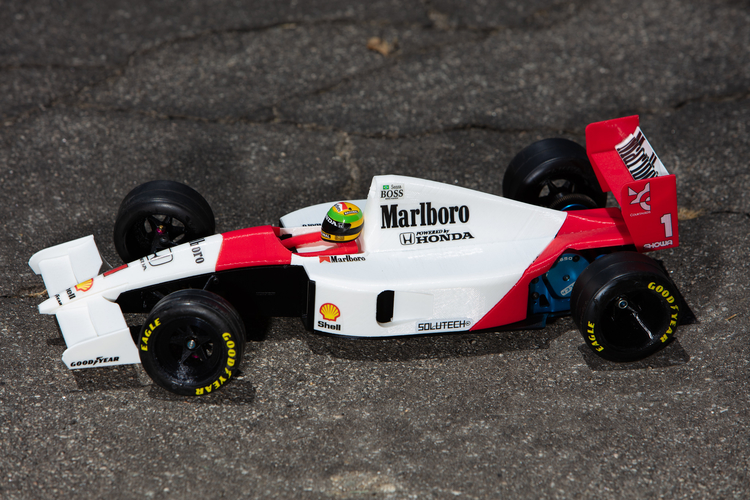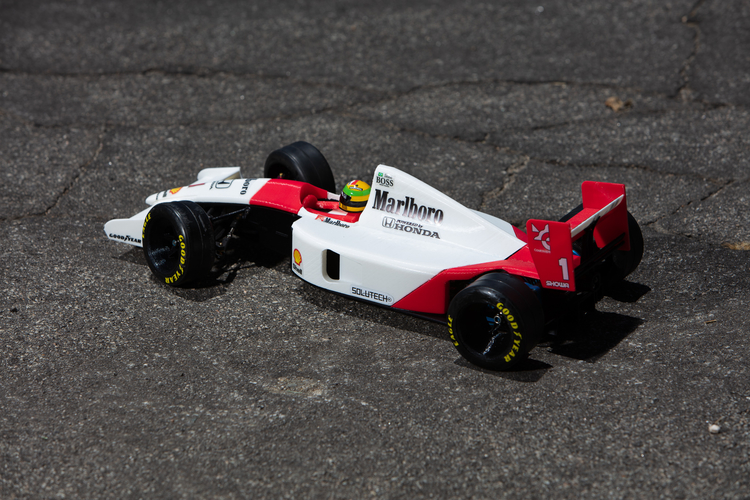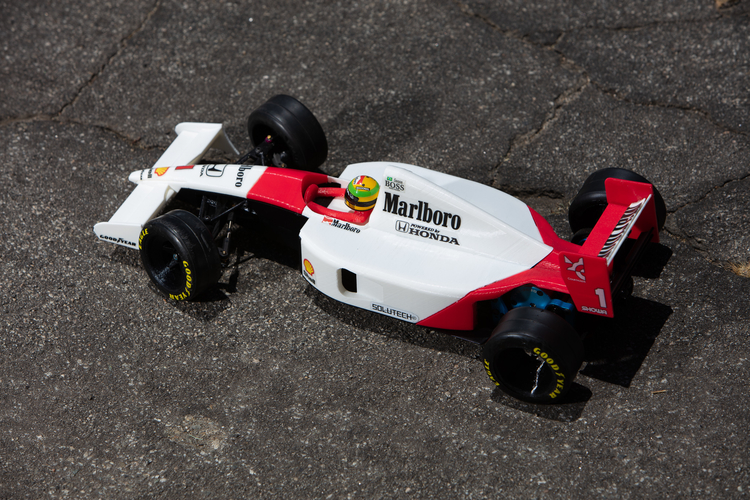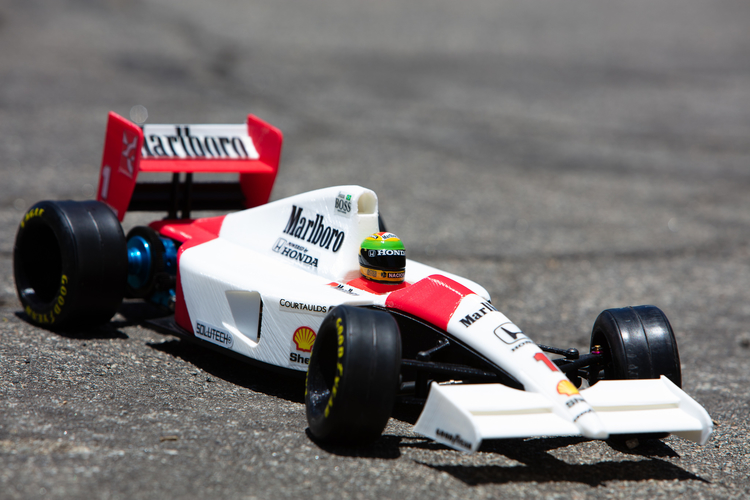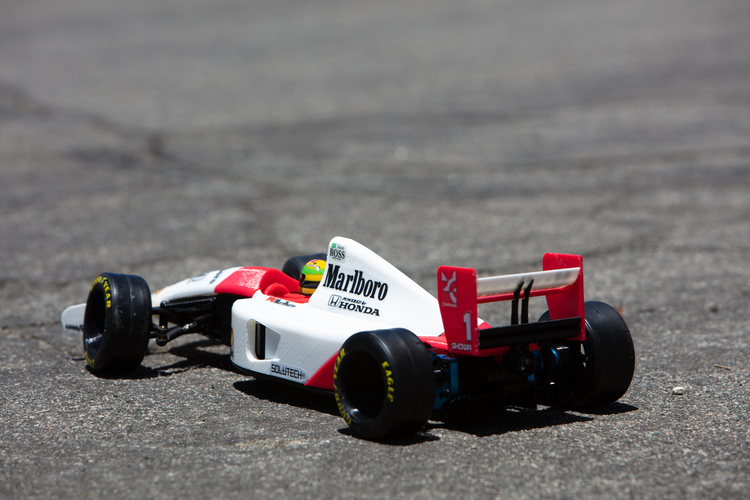 No Prints Yet

Be the first to upload a Print for this Design!
The Mclaren MP4/6, the car that Aryton Senna drove to the 1991 F1 championship was inspired by a F1 fan who contacted me. This fan wrote to me about how my previous Senna build, the MP4/8, moved him and reminded him of when he would watch F1 with his son, now years later he wanted to build the rc car so they could relive watching the old races. Moved by this letter, I decided to refresh the F1 lineup. I decided to design a car that memorialized Senna's last championship, with the iconic MP4/6. 
The MP4/6 uses a similar setup to the Mazda, relying on Tamiya F104 rear axle, has front suspension and use a very smart modular design. It also has a rear led in the rain light that flashes while you drive.  These new cars incorporate advancements in my design skill, so with the use of lofting and new techniques the cars are more realistic, curvier, and   Both of these cars have actual vents and ducts, diffusers. Manuals are included for both cars and all holes come pre-treaded in the print for ease of assembly. 
upper suspension arms.stl
944 KB
rear middle deck.stl
1.12 MB
rear motor cage.stl
2.52 MB
rear rim (left).stl
631 KB
black nose front.stl
1.55 MB
rear wing black.stl
179 KB
rear wing white 2.stl
99.5 KB
rear wing white 1.stl
124 KB
lower suspension arms.stl
114 KB
rear rim (right).stl
654 KB
front motor mount.stl
2.26 MB