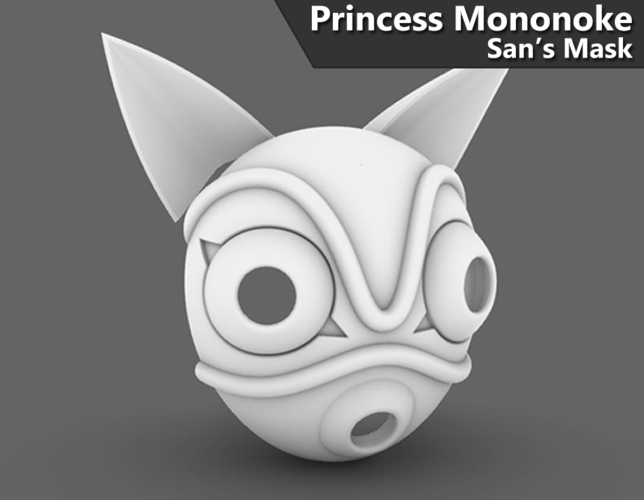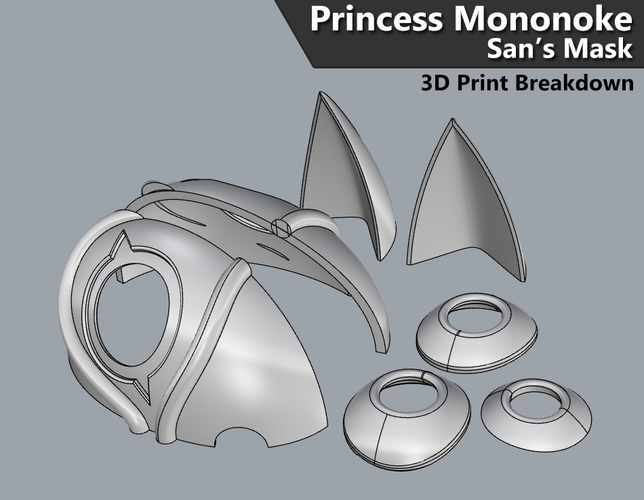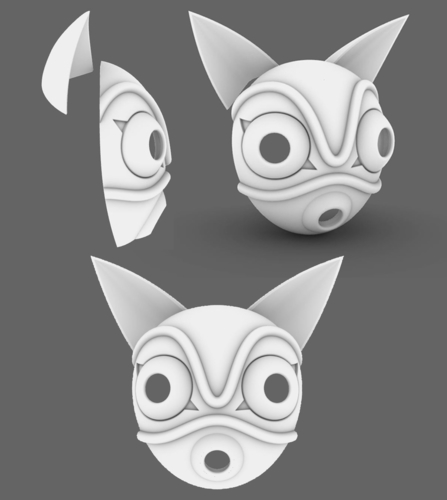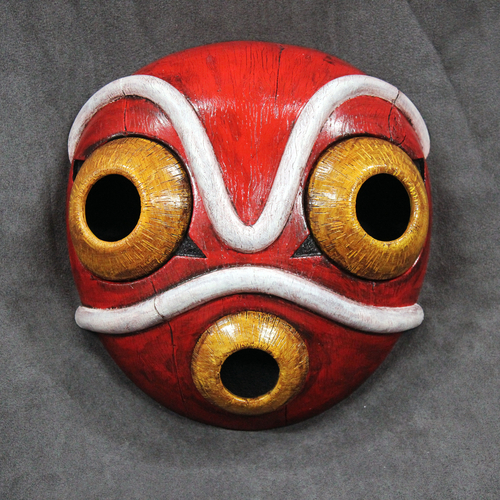 No Prints Yet

Be the first to upload a Print for this Design!
Princess Mononoke: San's Mask Digital Model
This is a cosplay mask based on the one worn by San in the classic Studio Ghibli Film - Princess Mononoke.  
Want to skip the hassle of sanding, gluing, and finishing a 3D print?  Get a casting of this mask here:  https://www.etsy.com/listing/6...
Digital files include:  L_ear.stl R_ear.stl L_mask.stl R_mask.stl L_eye.stl R_eye.stl mouth.stl
RackMultipart20180614-20728-1hp9tg4.zip/L_eye.stl
2.08 MB
RackMultipart20180614-20728-1hp9tg4.zip/L_mask.stl
13.6 MB
RackMultipart20180614-20728-1hp9tg4.zip/mouth.stl
1.14 MB
RackMultipart20180614-20728-1hp9tg4.zip/R_ear.stl
716 KB
RackMultipart20180614-20728-1hp9tg4.zip/R_eye.stl
2.08 MB
RackMultipart20180614-20728-1hp9tg4.zip/R_mask.stl
13.6 MB
RackMultipart20180614-20728-1hp9tg4.zip/L_ear.stl
716 KB