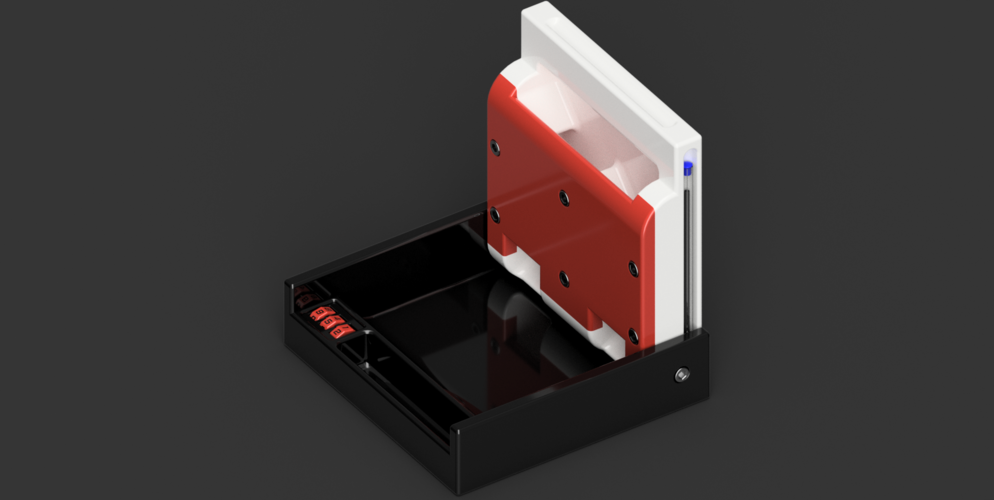 Introducing ReRoll V2 tower dice box by Evolving Extrusions.This handy little dice box now has a built in counter for keeping trace of health,time,rounds, ect. included with that it can carry a complete 7 piece dice set for popular RPG tabletop games, it can also store two Bic pens in the lid. ReRoll V2 can also be used for any other games involving dice. So next time you and your are slaying dragons take the reroll tower dice box and roll in style. If you would like to have some type of logo or name embossed on ReRoll please subscribe to my Patreon and leave a comment or picture of what you would like displayed on it.
--materials required-- 
6 M6x30mm cap head screws
2 M6x20mm cap head screws
If you like what you see here please visiting my Patreon at -
https://www.patreon.com/EvolvingExtrusions 
And becoming a patron today.
ReRoll v2 base.stl
939 KB
ReRoll v2 lid.stl
2.26 MB
ReRoll v2 number wheel pin.stl
127 KB
ReRoll v2 number wheel.stl
432 KB
ReRoll v2 top cover.stl
239 KB