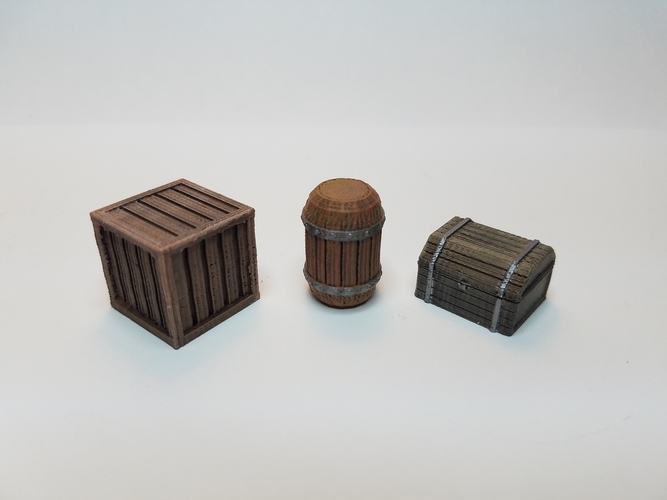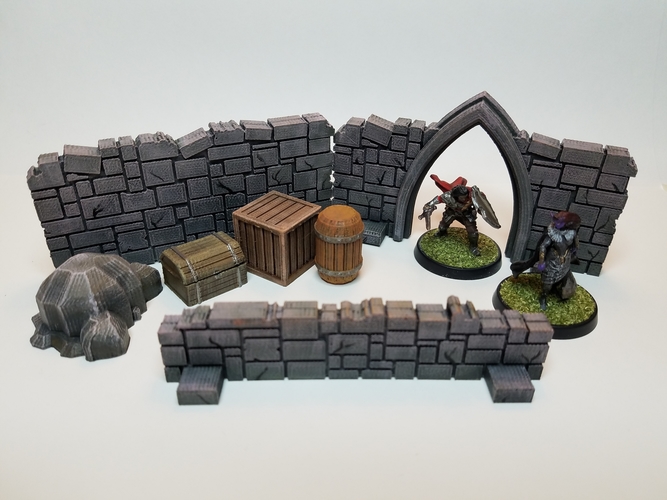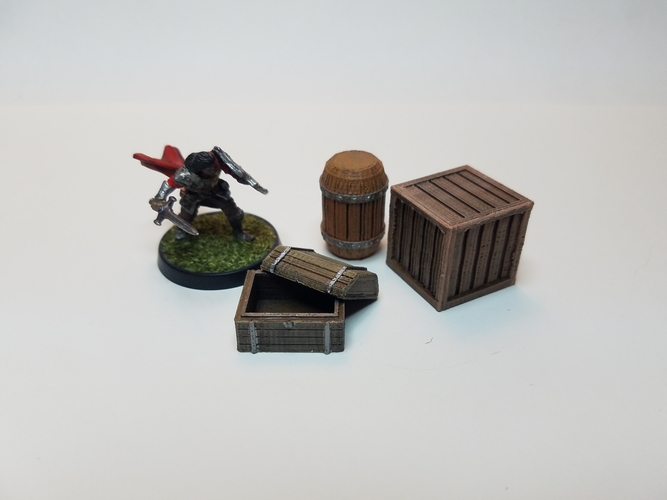 A set of wooden storage containers for use with your miniatures. Includes one barrel, one crate, and one chest model. The chest actually opens and snaps shut allowing for small treasure storage. Great for war-gaming as well as role playing games. All of these models are easy to print (out of necessity) and easy to paint using the tips below.
The sizing of the models is currently set up for use with 32mm miniatures, but you can scale the models in your slicing software for whatever you need. I would recommend scaling a few of the crates you print to add some variety to your battlefield.
These are easy to print models that shouldn't be too problematic on most printers.
*Stone walls, arch, and hero miniatures shown in picture above not included*
Post Processing
Make sure to sand/trim your models before you paint!
I found that priming in black spray primer worked well. The models shown were painted with cheap hobby store paint, although you could probably get better results using miniature paints. Do a heavy base-coat in brown and dark wash after it dries. Finish it off with a light brown dry-brushing.  Using cheap acrylics and this combination of techniques makes for really quick,  easy, good-looking terrain for your tabletop miniatures games!