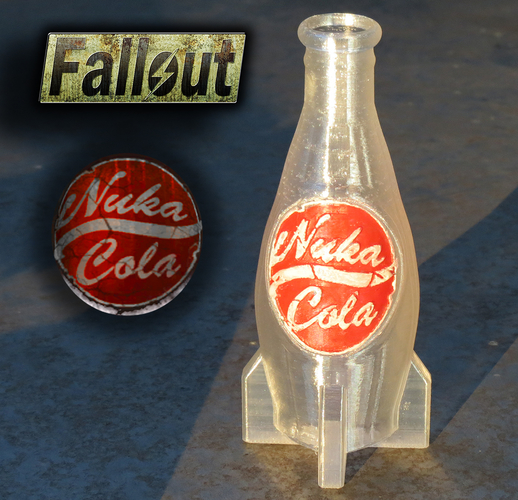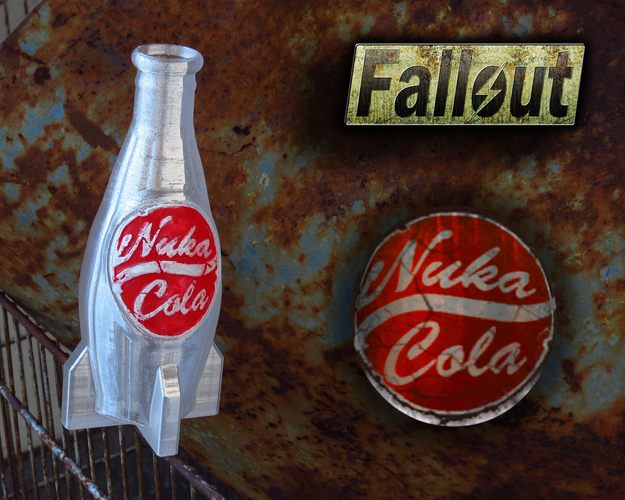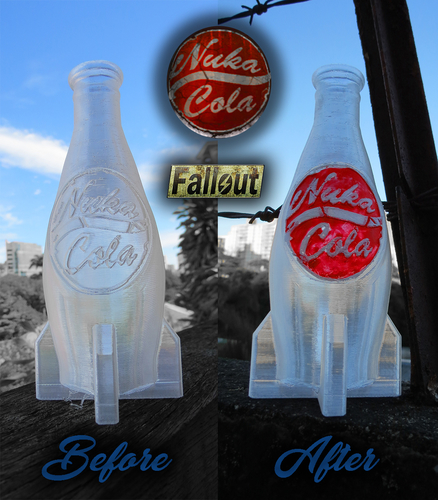 Nuka Cola Bottle – Fallout 4 – Game Design Contest
This project was inspired in the videogame "Fallout 4", which takes place in the year 2287, in a post-apocalyptic nuclear devastated environment.
The Nuka Cola is one of the consumable items that can heal the player during the game. This one, as it seems, was already consumed, remaining only an empty bottle…. :)
The Nuka Cola Bottle was printed in transparent PLA, using vase mode in Simplify3D. For a better result, in can be printed in multiple process, the first one with support, editing the Layer Modifications to stop printing at height 10mm (aprox). Then add a second process in vase mode, to start printing at height 10mm. The bottle mouth will be open as it should be, since in vase mode the printer won't be able to print this part without support.
The "damaged" label can be painted to give it a more realistic look for the Nuka Cola Bottle.
Hope you enjoy as much as I did with this project!
*A special thanks to "P1 Protótipos" (@p1prototipos) for kindly printing my project! Thanks!
Nuka Cola - WL.STL
15.6 MB