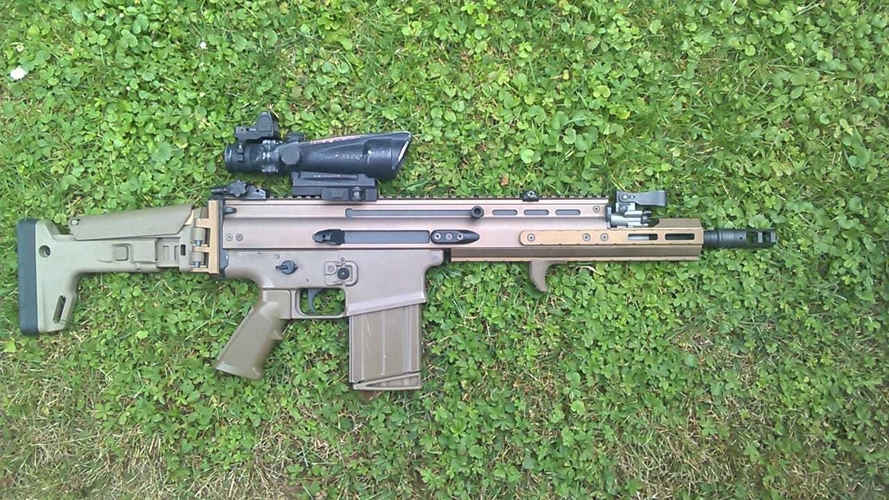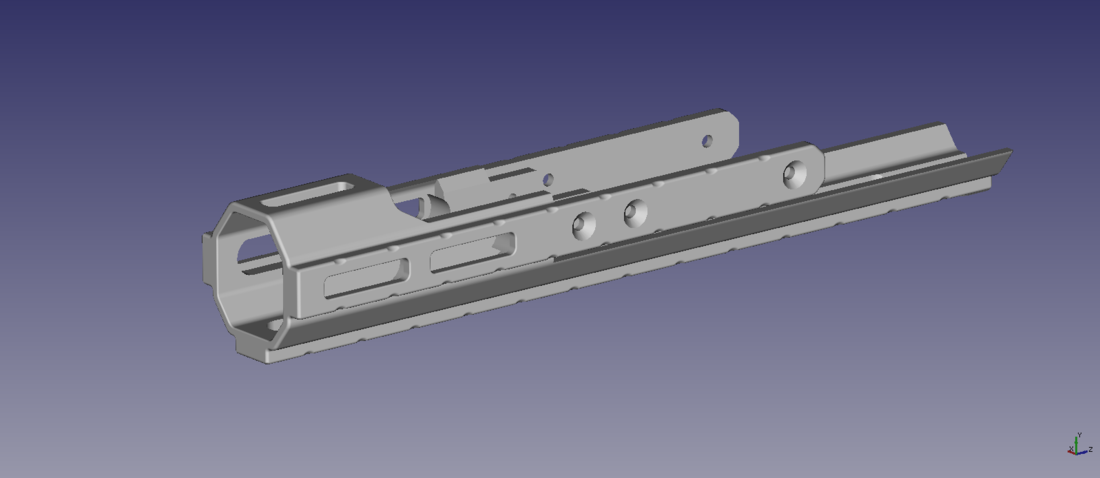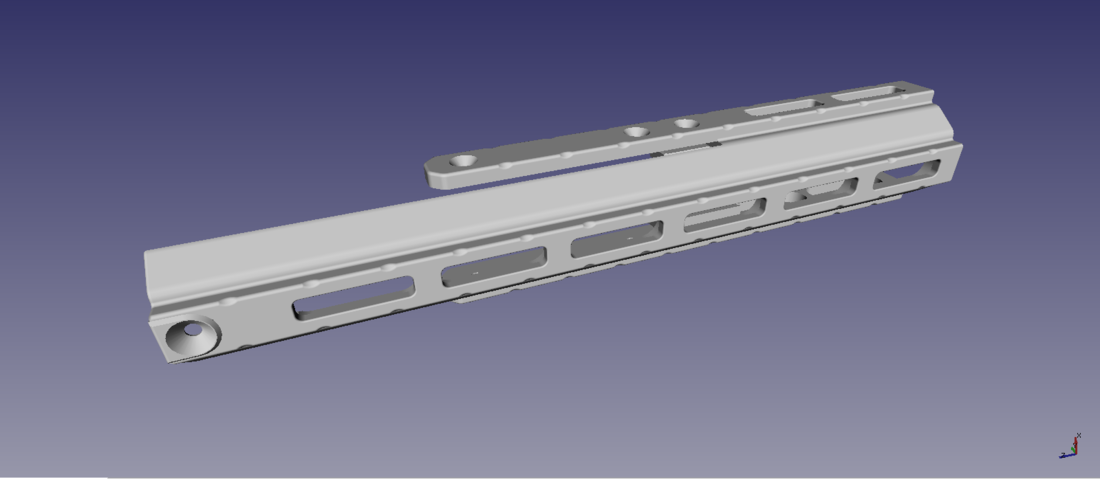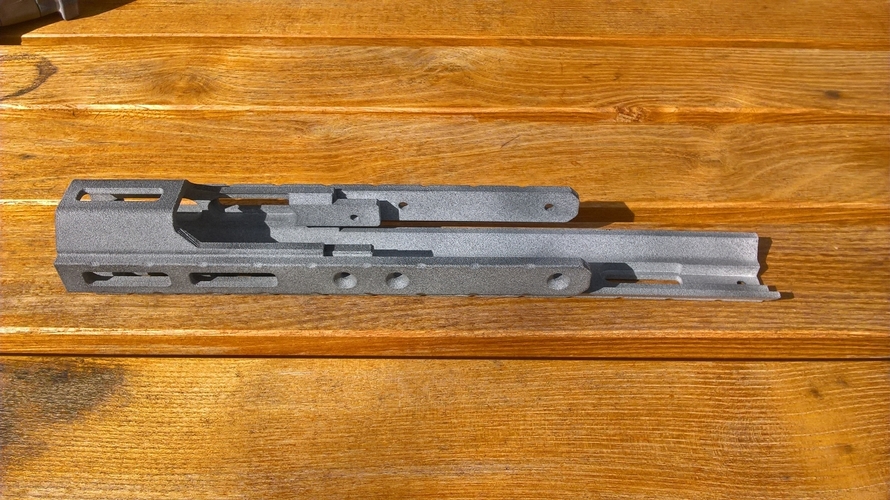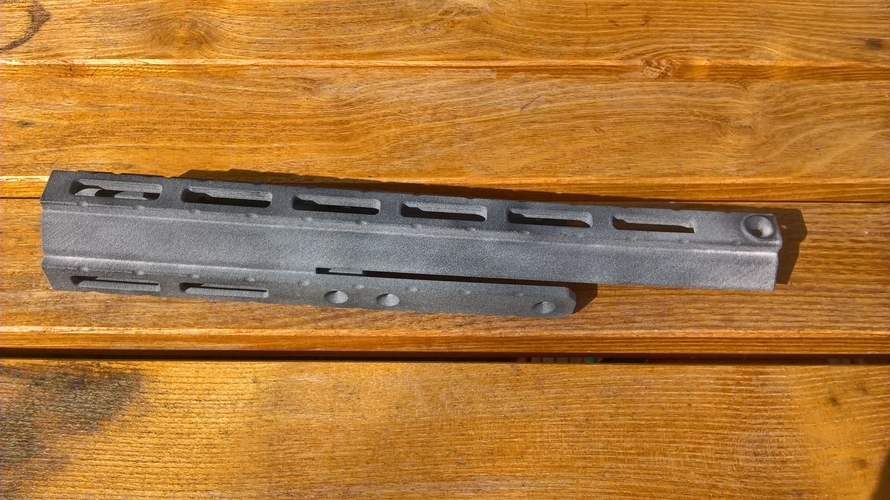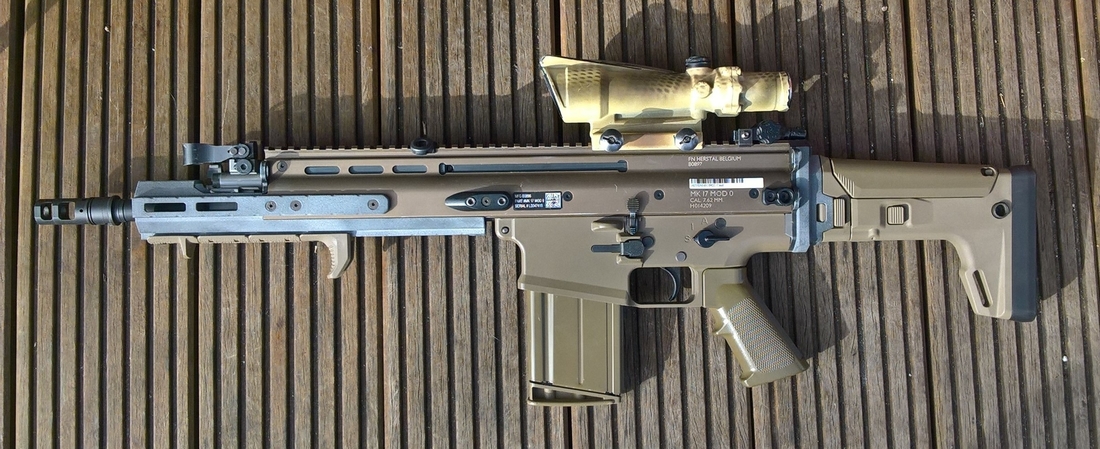 Since the SCAR can be a pretty slick rifle, but has too much RIS/Rails up front, i decided to create a more modern frontend.
It has M-LOK cutouts designed to original specifications and plenty of wallthickness where the T-Nuts sit  with accessories mounted.
I made it for the Toyko Marui SCAR, but it possibly fits on other brands, too (except ARES)
For installation, you will need 2x more counter-sunk screws, the same that are used on the original RIS rails.
The original metal-lug (front of the receiver) that holds the original bottom rail in place has to be removed (simply push it back towards magazine well until it drops out). Also saves some weight after all ;)
SCAR Handguard.stl
1.44 MB