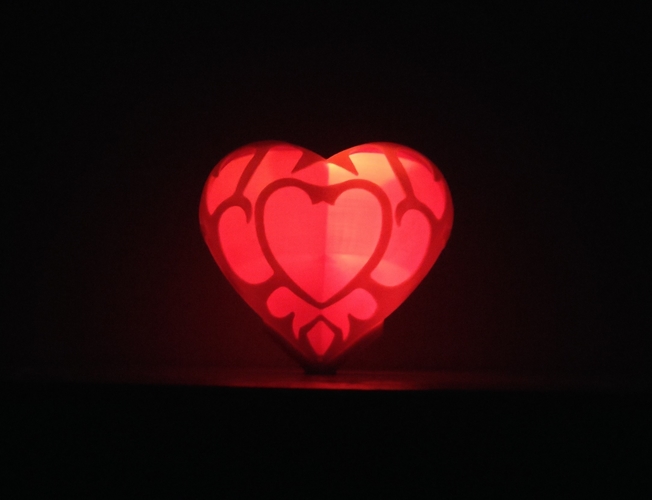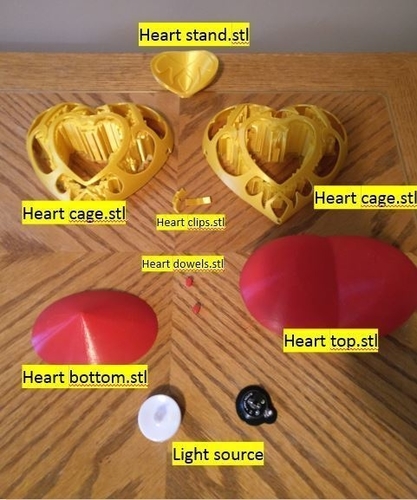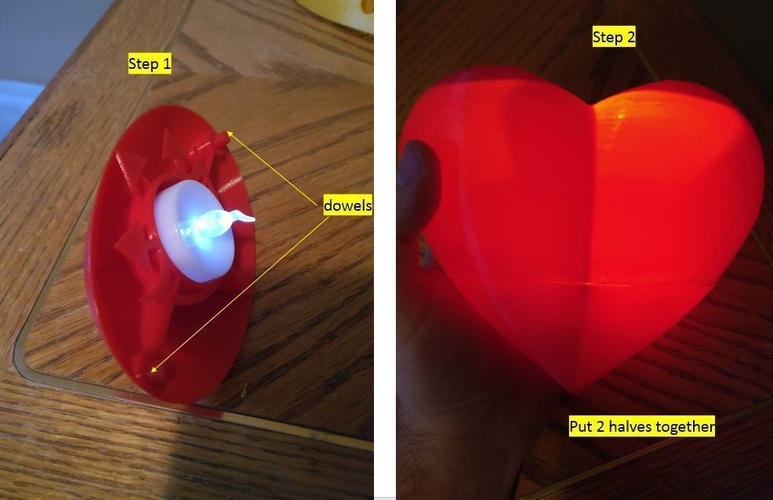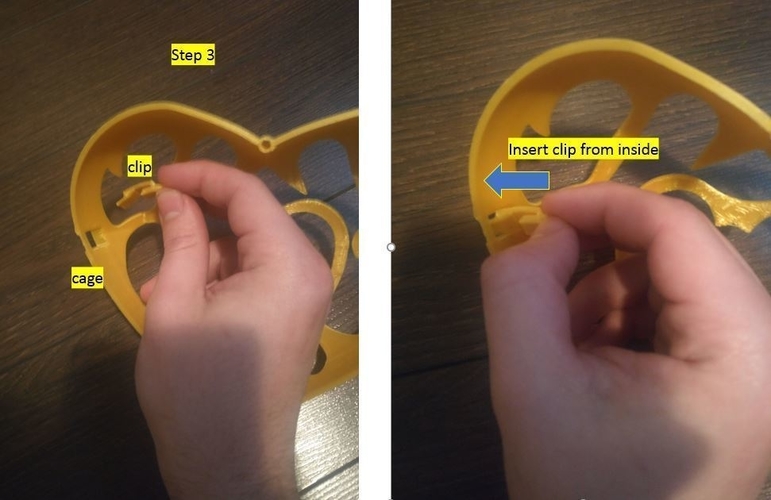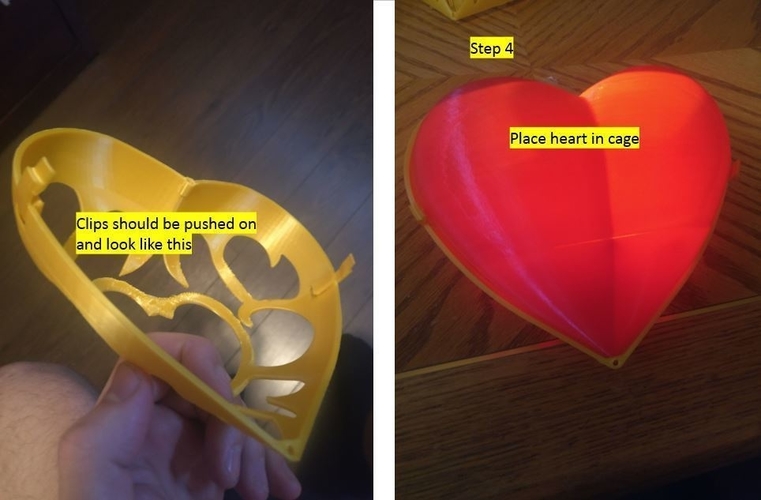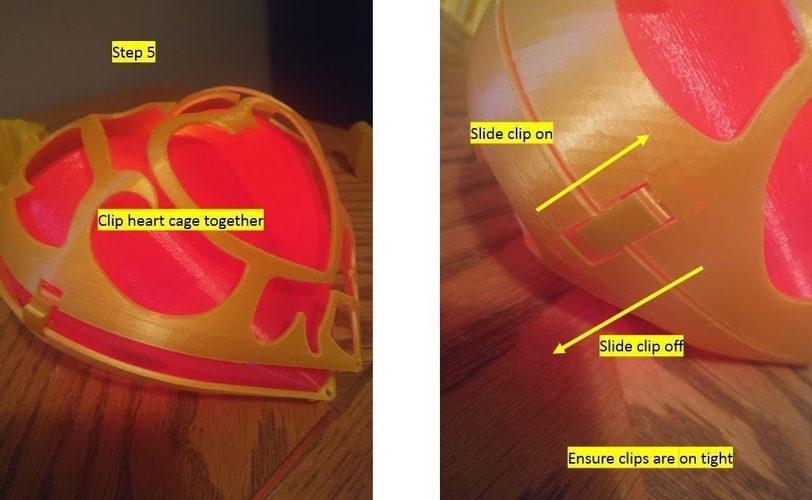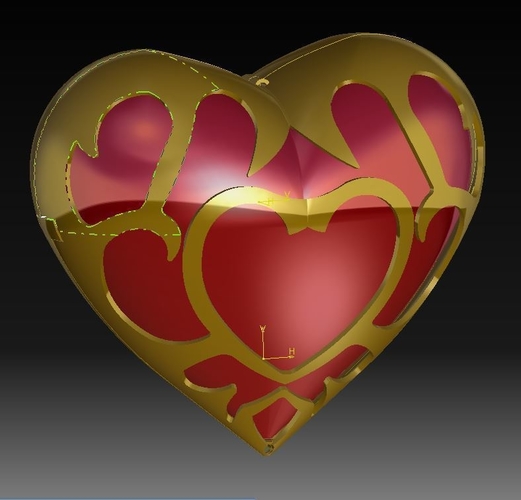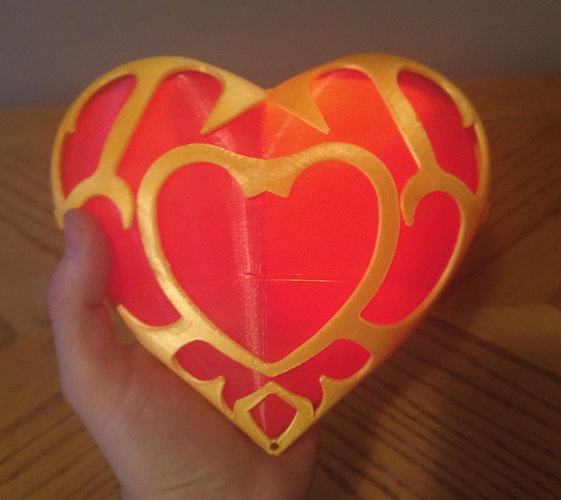 ZELDA BOTW HEART
I really wanted a glow in dark heart container from Breath of the Wild and this is what I came up with. The prototype I first made did not quite fit well together with the cage all I had was small holes for dowels which kept on snapping. So I tried making clips several different ways before settling on the current design.
The heart cage is printed with supports on. 
The bottom and top heart pieces have built in support already so no need to turn on supports.
If any prints fail try reprinting with a brim.
Everything at 0.2mm height
HAPPY EASTER: I added a hidden easter egg on the bottom heart piece which is the sheikah eye from the game