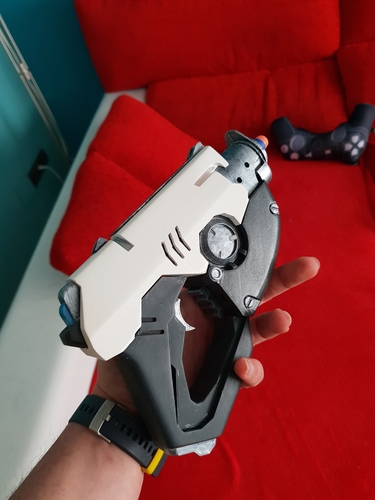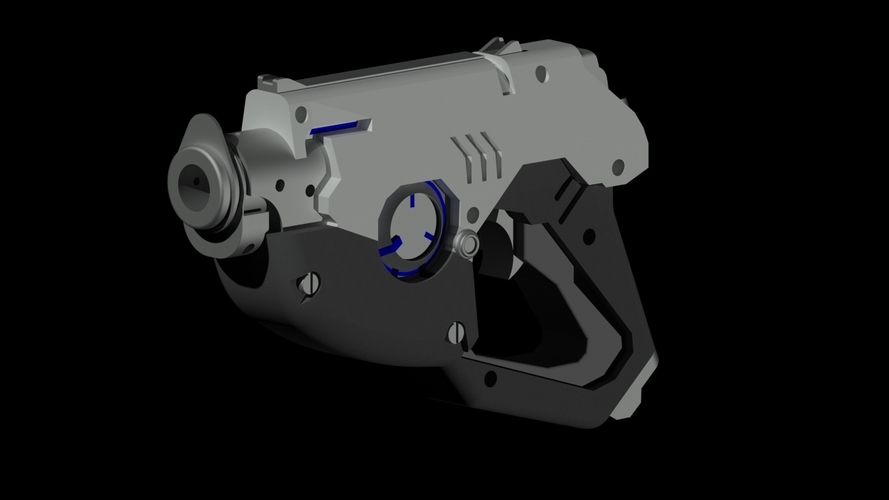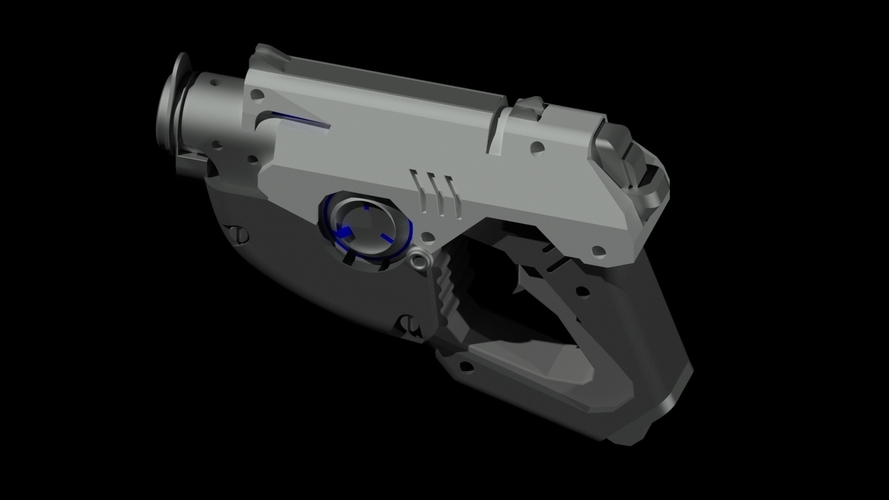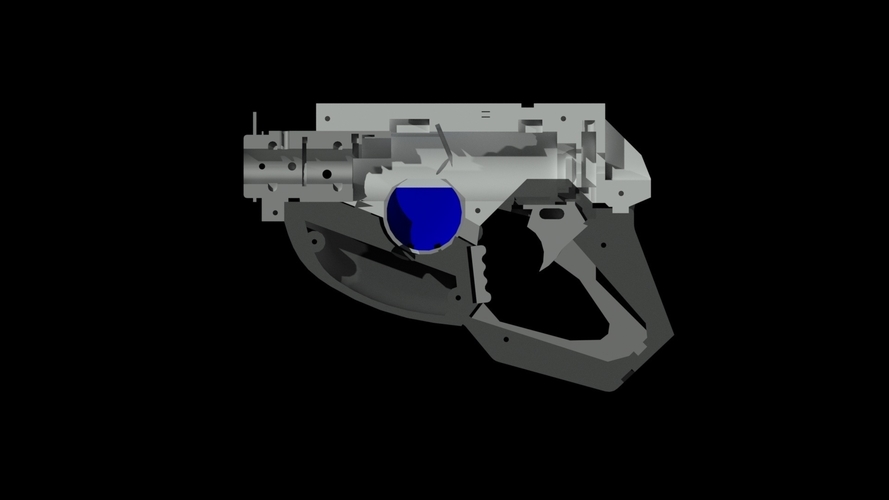 Hey folks. 
This is my last creation, a fully functional modification of the FIRESTRIKE ELITE pistol from NERF with a design of the Tracer Pulse Gun of the Overwatch videogame.
Short video working:
It took me almost 2 and a half months between measurements, tests and improvements to make it on a scale that fit the necessary original parts, functional, robust, easy to print and paint, as well as to allow the addition of electronic LED lights.
It is composed of 41 pieces, in such a way that it is easy to print in different colors and above all, ease when it comes to painting and sanding if you want to do it, it is worth the effort.
There are 4 pieces that should be printed on semi-transparent material, as they will receive the light from the led. The LEDs that are used must be 3 millimeters, and they will be placed in the holes and channels designed for them. The battery, a small 12 v will be enough, has its hole in the magazine, and there is also room to add a push button switch or any invention that occurs to you in case you do not find it in your local stores .
In my case, I have printed on red PLA, you can do it in the colors that suit you, but I strongly recommend sanding and varnishing the main pieces to give a more realistic finish. They are large surfaces and easy to sand by hand, so it is a task that is done very fast.
About printing settings:
- PLA its enough but feel free to use other kind of material. I prefer pla because I get a finer result thanks to good retractions and flow control.
- Supports: Yest, most of the pieces need them, but the good thing is that the supports always remain in the interior parts, so that no detail is lost in the final result.
- infill: 20%
- layer height: 0,1 its recommended.
- NOTE: Scale down to 10% on your slicer, so you can fit it perfectly into the mechanism of your nerf gun. (This is because I like to work with large scales so as not to lose detail at the end)
All pieces match eachothers, It will not be necessary to cut or sand the pieces as long as you have your printer properly calibrated
The pieces are designed to be printed with small format printers, so if you have a hot 11x11 bed it is more than enough.
To join the pieces, you can use the 7 screws that accompany the original NERF, but you will need to buy 2 more for the complete set. Small pieces just use superglue or some plastic adhesive.
I hope you enjoy printing as much as I did by designing it.
Greetings, makers!
ring2R-Transparent.stl
12.6 KB
deco2_onoffswich.stl
13.2 KB
magazine_insert_x2Front.stl
4.18 KB
ring2L-Transparent.stl
12.6 KB
lightwindowL.stl
684 Bytes
lightwindowR.stl
684 Bytes
magazine_insert_x2back.stl
4.18 KB